Although Arsenal has not won any major trophies over the last few years, it is still one of the most favorite football clubs in the world. Whether you are a follower who is interested in this sport or a true fan, check out the following 31 trivia Arsenal club quiz questions and answers to see how much you know.
Arsenal Club Quiz Questions And Answers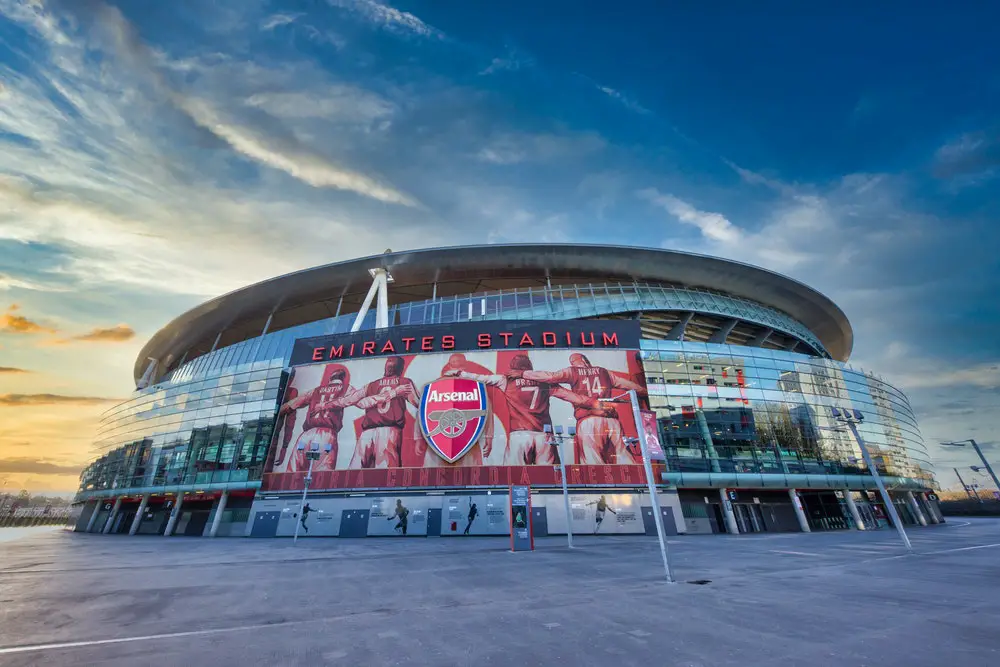 ---
1. Arsenal is based in which English city?
A. Liverpool
B. London
C. Manchester
---
2. What is the current home ground of Arsenal?
A. Wembley
B. Stamford Bridge
C. Emirates
---
3. When was Arsenal founded?
A. 1886
B. 1896
C. 1906
---
4. What was the initial name of Arsenal when it was first founded?
A. Dial Square
B. Full Circle
C. Holy Triangle
---
5. Who was the captain of Arsenal in the period between 2014 and 2016?
A. Thomas Vermaelen
B. Mikel Arteta
C. Per Mertesacker
---
6. Which football player is the all-time top goalscorer for Arsenal?
A. Robin van Persie
B. Ian Wright
C. Thierry Henry
---
7. How many English league titles has Arsenal won up until 2021?
A. 6
B. 13
C. 19
---
8. Which of the following facts is true about Arsène Wenger, Arsenal's former French football manager?
A. He won 3 consecutive UEFA Champions League titles
B. He is the longest-serving manager of Arsenal
C. He was fired after the season 2015-2016
---
9. What was the squad number of the Dutch player Dennis Bergkamp in Arsenal?
A. 8
B. 9
C. 10
---
10. Which symbol is depicted on the logo of Arsenal?
A. A canon
B. A rifle
C. A machine gun
---
11. What was the name of the former home ground of Arsenal before the club changed to the Emirates stadium?
A. Highbury
B. Goodison Park
C. Etihad
---
12. The first Premier League match of Arsenal was against which football club?
A. Norwich City
B. West Ham United
C. Tottenham Hotspur
---
13. Which two colours are on the home jersey of Arsenal?
A. Black and yellow
B. Red and white
C. Blue and green
---
14. Who is the youngest ever goalscorer for Arsenal at the age of 16 years 6 months 28 days?
A. Jack Wilshere
B. Aaron Ramsey
C. Cesc Fàbregas
---
15. How many games was the former manager Arsene Wenger in charge of Arsenal for?
A. 835
B. 1235
C. 2015
---
16. What is the highest attendance at the Emirates Stadium?
A. 60,161
B. 72,275
C. 81,994
---
17. David O'Leary is the record appearance maker of Arsenal. How many appearances did he make from 1975 to 1993?
A. 522
B. 622
C. 722
---
18. What was the biggest win ever in the history of Arsenal?
A. 7 – 2
B. 9 – 3
C. 11 – 1
---
19. Which of the following facts is true about Arsenal in the 2003 – 2004 FA Premier League season?
A. It won all matches of the season
B. It did not lose a single match
C. It only won 10 out of 38 matches
---
20. Which animal is the mascot of Arsenal?
A. A dinosaur
B. A phoenix
C. A unicorn
---
21. Which football club has the deepest and longest-running rivalry with Arsenal?
A. Tottenham Hotspur
B. Chelsea
C. Manchester United
---
22. Which company is the kit supplier for Arsenal in the season 2019 – 2020?
A. Adidas
B. Nike
C. Puma
---
23. Which phrase appears on the sleeve of Arsenal's shirt?
A. Visit Norway
B. Visit Chile
C. Visit Rwanda
---
24. When was Arsenal Women, the women's football club of Arsenal, founded?
A. 1952
B. 1987
C. 2001
---
25. Arsenal hold the highest number of which trophies, more than any other club in the same league?
A. England Premier League trophies
B. FA Cup trophies
C. UEFA Champions League trophies
---
26. Which of the following famous people is a fan of Arsenal?
A. Lebron James
B. Ed Sheeran
C. Queen Elizabeth II
---
27. Which of the following facts is true about Arsenal in their match against Hamburger SV in the Champions League in 2006?
A. 11 players from different nationalities
B. 11 players of different ages
C. 11 players from the same country
---
28. Arsenal was the first and only football team from England to have beaten both clubs from which city?
A. Paris
B. Madrid
C. Milan
---
29. Why is Arsenal nicknamed "The Gunners"?
A. Because they always attack and score many goals
B. Because they were formed by munitions workers
C. Because the first training ground was a shooting area
---
30. The motto of Arsenal is "Victoria Concordia Crescit". What does it literally mean?
A. Victory through harmony
B. Victory brings glory
C. Victory with honour
---
31. Which business family has been the owner of Arsenal since 2008?
A. The Glazer family
B. The Kroenke family
C. The Cryne family
---
What do you think about these Arsenal club quiz questions and answers? We hope you learn some interesting facts about your favorite football club. For more challenges on the same topic, check out the following soccer quiz.