The topic of murder might stir up fear in most of us, and serial killing seems to multiply that feeling to hundreds or even thousands of times. But if you are a fan of thrilling novels or often keep updated with the news, the following 35 trivia serial killer quiz questions and answers are worth trying. Embrace yourself and let's try!
Serial Killer Quiz Questions and Answers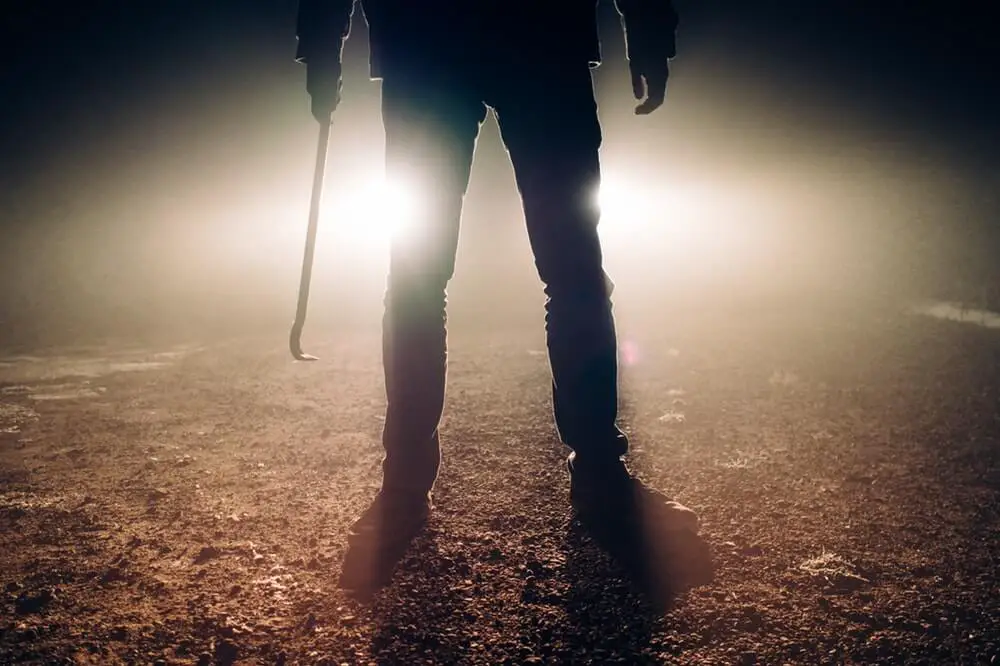 ---
1. When was the term "serial killer" first coined?
A. 1970s
B. 1980s
C. 1990s

---
2. Which of the following serial killers kept the heads of his victims in a freezer?
A. Billy the Kid
B. Jeffrey Dahmer
C. BTK

---
3. What was the serial killer Metal Fang mostly known for?
A. He had a pet wolf
B. He had white metal teeth
C. He had a group of aggressive dogs

---
4. Which serial killer was known for beheading and dismembering his victims?
A. BTK
B. Son of Sam
C. Cleveland Torso Murderer

---
5. What is the main difference between a mass murderer and a serial killer?
A. A serial killer is more skilled
B. A serial killer lets time pass between each murder
C. A serial killer murders all of the victims in a short period of time

---
6. Which object did John Dillinger use to escape from jail?
A. A toothbrush
B. A wooden gun
C. A hammer
---
7. Which of the following factors is not used by criminal experts to classify serial killers?
A. Motive of killing
B. Social patterns
C. Method of killing

---
8. Timothy McVeigh killed up to 168 people because he was angry at the act of the US government in which event?
A. The incident of Ruby Ridge
B. The siege of Branch Davidian
C. The Iraq War

---
9. Which of the following factor is often not considered as a reason for a person to become a serial killer?
A. Brain injury
B. Childhood abuse
C. Peer pressure

---
10. What does MO in a serial killer's MO stand for?
A. Method of operation
B. Murder operation
C. Modus operandi

---
11. Which serial killer murdered 30 women between 1974 and 1979?
A. Charles Manson
B. Jeffrey Dahmer
C. Ted Bundy

---
12. Which serial killer often dressed up as a clown and worked in charity events?
A. Ted Bundy
B. Charles Manson
C. John Wayne Gacy

---
13. The St. Valentine's Day Massacre is often linked to which notorious criminal?
A. Al Capone
B. John Dillinger Junior
C. George Moran

---
14. Which man was known as the most "prolific" serial killer in US history?
A. Gary Ridgway
B. Jeffrey Dahmer
C. Paul Knowles

---
15. What is the nickname of the house in Chicago of H.H. Holmes, a notorious serial killer?
A. The Dungeon
B. Murder Castle
C. Fraudville

---
16. Which serial killer said that he committed murders under the commands of a demonic dog?
A. Dennis Rader
B. David Berkowitz
C. Bobby Joe Long

---
17. How did The Angel of Death murder most of his victims?
A. Drug
B. Smother
C. Drain them blood

---
18. What do we call a serial killer who believes that he or she would profit in some way from the act of murders?
A. A gain killer
B. A reward murderer
C. A profiteer
---
19. What was the IQ of Patrick Kearney or the Trash Bag Killer, who killed 32 people from 1965 to 1977?
A. 80
B. 110
C. 180

---
20. The serial killer William Heirens was known for leaving written messages in what?
A. Lipstick
B. Blood
C. Faeces

---
21. Where did Ted Bundy work before he became a serial killer?
A. A grocery store
B. A private clinic
C. A suicide prevention hotline

---
22. Which of the following serial killers murdered the famous actress Sharon Tate and four other people?
A. Myra Hindley
B. Charles Manson
C. Jeffrey Dahmer

---
23. How many people have been considered as Jack the Ripper suspects?
A. 50
B. 100
C. 200

---
24. How did the Giggling Granny murder many members of her family?
A. Poison
B. Stab with a knife
C. Shot

---
25. It was often said that Billy the Kid had murdered 27 people in total. However, how many people did he kill in reality?
A. 8
B. 15
C. 23

---
26. What is the nickname of the serial killer Ted Kaczynski?
A. The Unabomber
B. El Chapo
C. Scarface

---
27. Which sentence did the serial killer Luis Garavito get for killing 139 boys?
A. 30 years in prison
B. 10 life sentences
C. Death sentence

---
28. The serial killer "Bugsy" Siegel earned his nickname due to which feature?
A. He has bug eyes
B. He looks like Bugs Bunny
C. He goes into murderous rages

---
29. Which of the following serial killers often sent complied coded notes to the media?
A. Metal Fang
B. Green River Killer
C. The Zodiac Killer

---
30. What were the last words of Aileen Pittman before she was executed?
A. "They deserved it"
B. "I will be back"
C. "Thank goodness it is over"

---
31. Which serial killer ate his victims so that they could become a part of his body?
A. Ted Bundy
B. John Wayne Gacy
C. Jeffrey Dahmer

---
32. What was the profession of Harold Shipman, who killed more than 218 people from 1972 to 1998?
A. A policeman
B. A doctor
C. A lawyer
---
33. From which country did Pedro Lopez, a serial killer linked to more than 300 deaths, come from?
A. Peru
B. Ecuador
C. Colombia
---
34. What was the nickname of Samuel Little, who killed 93 people in 19 US States from 1970 to 2005?
A. Uncle Sam
B. Sam Little
C. Sammy the Terrible
---
35. What did Richard Cottingham do to his victims?
A. To cut off their hands and heads
B. To eat their flesh
C. To bury them alive
---
Congratulation on finishing the quiz. You are so brave and lionhearted! Want more questions on the same topic? Then try the following quiz on human blood.