Breaking Bad, one of the most famous television series of all time. It has been the recipient of numerous awards and has been one of the most-watched cable shows. The series is also applauded for its realistic depictions of chemistry, despite the controversial topic of cooking and distributing illegal drugs. Take these 39 trivia Breaking Bad Quiz Questions and Answers to see how much you know about the acclaimed show.
Breaking Bad Quiz Questions and Answers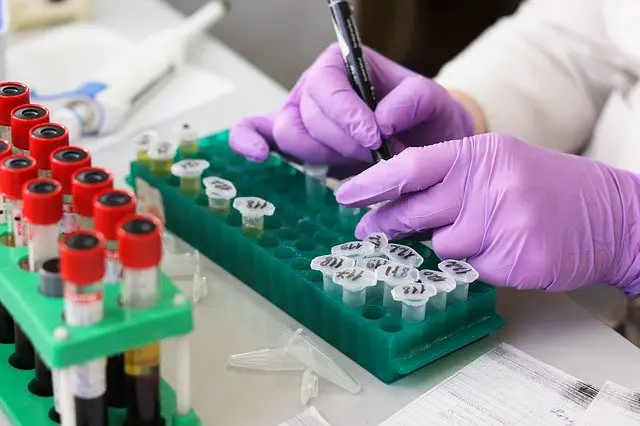 ---
1 What is the name of the main character?
A Walt Whitman
B Walter White
C Whitney White
---
2 What is the main plot of the story?
A The main character begins cooking and selling drugs
B The main character goes to prison and attempts to escape
C The main character is hunted down and tries to clear his name
---
3 Why does the main character turn to a life of crime?
A He is greedy
B He does not care about his life
C He has lung cancer
---
4 What kind of drugs does the main character sell?
A heroin
B meth
C LSD
---
5 Who does Walter White sell drugs with?
A his former student, Jesse Pinkman
B his secret lover, Jessie Pitcher
C his workmate, Jes Paltrow
---
6 Which actor played as Walter White?
A Bryan Cranston
B Aaron Paul
C Dean Norris
---
7 What is the name of Walter's wife?
A Heather
B Anna
C Skyler
---
8 What does producer Vince Gilligan compare Walter's transformation throughout the series to?
A the origin of Hellboy
B the transformation of Scarface
C the birth of Spawn
---
9 What subgenre of drama is the show considered to be?
A crime drama
B adventure drama
C melodrama
---
10 Which person is Walter White's name based off of?
A Walt Whitman
B Walter Johnson
C Walt Disney
---
11 How many official episodes are in the show?
A 50
B 62
C 154
---
12 What is the name of the show's spinoff film?
A Breaking Bad Again
B El Camino: A Breaking Bad Movie
C Breaking Good
---
13 The show's title comes from…
A a religious phrase
B underground drug rings jargon
C a Southern colloquialism
---
14 Skyler's brother, Hank, is a…
A drug dealer
B DEA agent
C mortician
---
15 Where is the story set?
A Albuquerque, New Mexico
B Salinas Valley, California
C San Antonio, Texas
---
16 What color of meth do Walter and Jesse make?
A blue
B red
C white
---
17 What fake identity does Walter adopt to protect himself?
A Collins
B Heisenberg
C Strandoff
---
18 How was the show first conceived?
A It started off as a joke between producers Vince Gilligan and Thomas Schnauz
B It was an idea from a producer's dream
C It came from a comic book that producer Vince Gilligan wrote as a child
---
19 Where was the story originally supposed to be set in?
A Riverside, California
B Dallas, Texas
C Cleveland, Ohio
---
20 What event limited the production of the first season to seven episodes instead of the originally-scheduled nine?
A The Great Recession
B The 2007-08 Writers Guild of America strike
C Foreclosure of the production company
---
21 On average, how much did each episode cost to produce?
A $500,000
B $3 million
C $10 million
---
22 Which network was the show originally released in?
A AMC
B Fox
C HBO
---
23 What happens at the end of season 2?
A Skyler is shot and killed
B two airplanes crash into each other mid-air
C Jesse becomes a father
---
24 What lands into Walt's pool at the end of season 2?
A a pink teddy bear
B a gun
C a bag of crystal meth
---
25 Why did Skyler decide to leave Walt at the end of season 2?
A he has lied to her many times
B she has found someone else
C he cheated on her
---
26 Early on in the series, why did Jesse's parents kick him out of their house?
A they don't approve of his drug-related activities
B they think that he is too old to live with them
C they want him to take care of himself instead of relying on them
---
27 What did Mike Ehrmantraut say were his intentions of joining the drug industry?
A he has no other life to go to
B he wants the money
C he wants to provide for his granddaughter's future
---
28 What was the name of Jesse's first girlfriend shown in the series?
A Jane Margolis
B Krysten Ritter
C Andrea Cantillo
---
29 What was the first airing date for Breaking Bad?
A November 3, 2007
B January 20, 2008
C March 17, 2009
---
30 What was the final airing date for Breaking Bad?
A July 26, 2011
B February 28, 2012
C September 29, 2013
---
31 What condition does Walter's son, Walter Jr., have?
A cerebral palsy
B kleptomania
C autism
---
32 How many more viewers did the fifth season premiere have than the fourth season premiere?
A more than double
B more than half
C more than triple
---
33 Which Breaking Bad character later became the titular character for Breaking Bad's spinoff prequel series?
A Saul Goodman
B Jesse Pinkman
C Skyler White
---
34 Which quality of actor Bryan Cranston did the show's producers say was the reason that he was chosen to play Walter White?
A his ability to charm the audience
B his ability to be both loathsome and sympathetic
C his appearance and tone
---
35 How does Walter die?
A He overdoses from drugs
B He is mortally wounded by a machine gun and bleeds out in a meth lab
C He dies of a stroke
---
36 How many seasons of Breaking Bad are there?
A. 4
B. 5
C. 6
---
37 How many episodes of Breaking Bad were produced?
A. 50
B. 62
C. 74
---
38 What does Walter White do for a living?
A. A scientist
B. A doctor
C. A teacher
---
39 Metástasis is the remake of Breaking Bad in which country?
A. Colombia
B. Brazil
C. Spain
---
And that's all! We hope you enjoyed these 39 Breaking Bad Quiz Questions and Answers.  Come click here or here to try out another awesome quizzes with trivia questions from us.