Though the automotive industry has been existing only for more than a century, it is playing a very important role in the modern world. Whether you own a compact Beetle or a luxurious Porsche, try the following 39 car quiz questions and answers to test your trivia knowledge.
Car Quiz Questions And Answers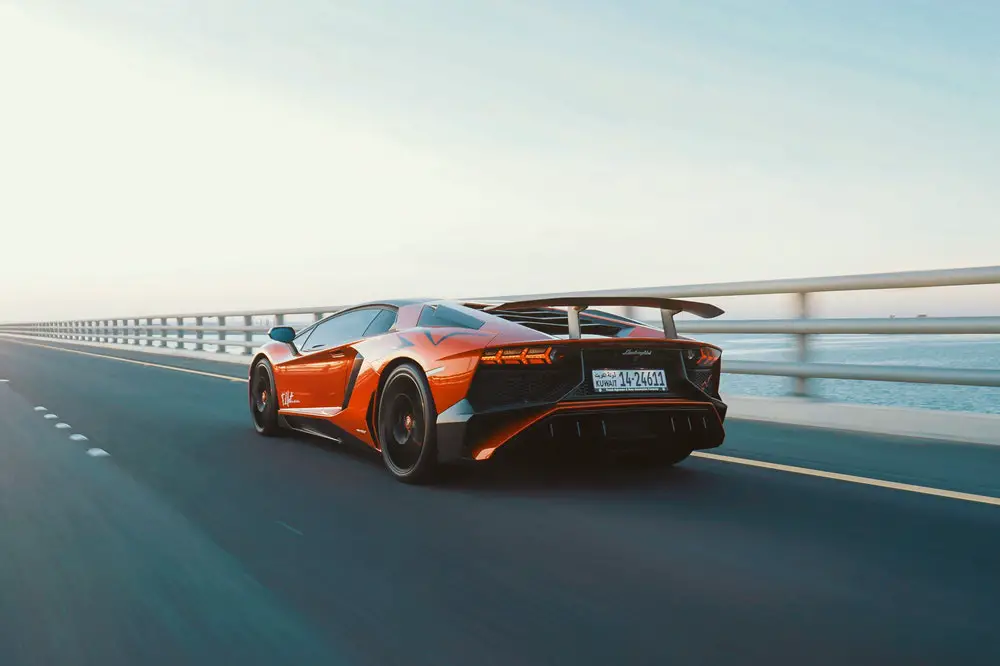 ---
1. Who is known for inventing the gas-powered internal combustion engine?
A. Henry Ford
B. Karl Benz
C. Nicolaus Otto
---
2. The headquarters of Volvo Group is located in which city?
A. Gothenburg, Sweden
B. Oslo, Norway
C. Copenhagen, Denmark
---
3. In the logo of Audi, how many rings are there?
A. 3 rings
B. 4 rings
C. 5 rings
---
4. The Volkswagen Beetles got their name from the curved back and downward-pointing front, which gives them a buglike shape. What is the benefit of this streamlined shape?
A. To reduce air resistance
B. To fit the internal engine
C. To reduce manufacturing expenses
---
5. What is the smallest car model ever made?
A. BMW Isetta "Bubble Car"
B. Peel P50
C. Cadillac Eldorado Convertible
---
6. What was the first car in the world to be mass-produced on a moving assembly line in a factory?
A. Ford Model F
B. Ford Model K
C. Ford Model T
---
7. Which car manufacturer was the first company to produce more than 10 million units in a year?
A. Ford
B. Volkswagen
C. Toyota
---
8. ABS is a safety feature in many modern car models. What does it stand for?
A. Anti-lock block system
B. Anti-lock braking system
C. Anti-lock bear system
---
9. Which of the following car models is driven by the famous secret agent James Bond?
A. DeLorean DMC-12
B. Aston Martin DB5
C. Herbie
---
10. The first official motor race in the world was held in which year?
A. 1895
B. 1910
C. 1925
---
11. What is the main difference between a V8 engine and a V6 engine?
A. The horsepower
B. The number of cylinders
C. Fuel efficiency
---
12. The first Tesla car was introduced in which year?
A. 2005
B. 2008
C. 2011
---
13. Which luxury car brand has a prancing horse on its logo?
A. Roll-Royce
B. Lamborghini
C. Ferrari
---
14. What was the former name of the car manufacturer Audi?
A. Automotive Division
B. Auto Union
C. Auto Maker
---
15. Britain introduced a compulsory Driving Test in which period?
A. In the 1920s
B. In the 1930s
C. In the 1940s
---
16. What was the first vehicle to go faster than the speed of sound?
A. Bugatti Veyron
B. Hennessey Venom GT
C. Thrust SSC
---
17. What was the first car model to be sent into space in 2018?
A. Tesla Roadster
B. Roll-Royce Vision 100
B. Porsche 911
---
18. What does SUV stand for?
A. Speed Universal Vehicle
B. Sports Utility Vehicle
C. Sports Universal Vehicle
---
19. The logo of which car manufacturer features a circle divided into four sections of alternative white and blue?
A. Volkswagen
B. BMW
C. Mercedes-Benz
---
20. Who is often considered to be the father of the automotive industry?
A. Karl Benz
B. Henry Ford
C. Ferdinand Porsche
---
21. Which of the following is the parent company of Chevrolet?
A. General Motors
B. Fiat Chrysler Automobiles
C. Ford Motor Company
---
22. What is the main purpose of dual-clutch transmission?
A. Pre-selecting gears before these parts are changed
B. Serving as a backup when the other clutch fails
C. Allowing two drivers to operate simultaneously
---
23. Which car manufacturer was the first to add seat belts?
A. Cadillac
B. Toyota
C. Nash
---
24. Aston Martin customised a car for Prince Charles to run on which special fuel?
A. Cooking oil
B. Wine
C. Hydrogen
---
25. What is the name of the luxury division by Toyota?
A. Infinity
B. Acura
C. Lexus
---
26. Which Mercedes-Benz model was designed with a joystick rather than a steering wheel?
A. Mercedes-Benz F100
B. Mercedes-Benz F200
C. Mercedes-Benz F300
---
27. What was the Volkswagen Beetle originally called when this model was sold for the first time in the United States?
A. Victory Wagon
B. Liberty Wagon
C. Freedom Wagon
---
28. The 1959 Mercedes-Benz W111 was the first car model designed with which feature?
A. Anti-lock brakes
B. Airbags
C. Crumple zones
---
29. What makes a hybrid car different from other types?
A. It combines designs of different car forms
B. It is powered by an electric motor and an internal combustion engine
C. It is able to run on both road and water
---
30. In July 2020, which company surpassed Toyota to become the most valuable automobile manufacturer in the world by market capitalization?
A. BMW
B. Volkswagen
C. Tesla
---
31. Which car brand does Mr. Bean drive?
A. Land Rover
B. Jaguar
C. Mini Cooper
---
32. What is the purpose of the daytime running lamp?
A. To help drivers see the road during daytime
B. To help other drivers see the vehicle
C. To improve the overall appearance
---
33. Most sports cars are typically designed with how many seats?
A. 2 seats
B. 4 seats
C. 7 seats
---
34. Which car style features a 3-box design with separate compartments for cargo, passenger, and engine?
A. Sedan
B. SUV
C. Hatchback
---
35. Which country is the leading manufacturer of cars in the world by the number of units?
A. The United States
B. Germany
C. China
---
36. Skoda is a car brand from which country?
A. Czech Republic
B. Slovakia
C. Croatia
---
37. Which of the following is a Korean car brand?
A. Lexus
B. Huyndai
C. Honda
---
38. What does the word Volkswagen mean in German?
A. Super car
B. German car
C. People's car
---
39. The feathers of which animal are used to clean the chassis of Jaguar cars before painting?
A. Emu
B. Ostrich
C. Goose
---
Most of us own and drive a car on a daily basis, but not everyone knows much about their vehicles. We hope these car quiz questions and answers provide you with many interesting facts and knowledge about the automotive industry and automobiles. If you still want more, feel free to check out the following trivia BMW or Tesla quiz.