From high-end units with integrated navigation systems to Grand Prix dirk bikes, motorcycles attract the attention of people from various backgrounds all over the world. Take a ride and test your knowledge with the following 39 trivia motorcycle quiz questions and answers.
Motorcycle Quiz Questions And Answers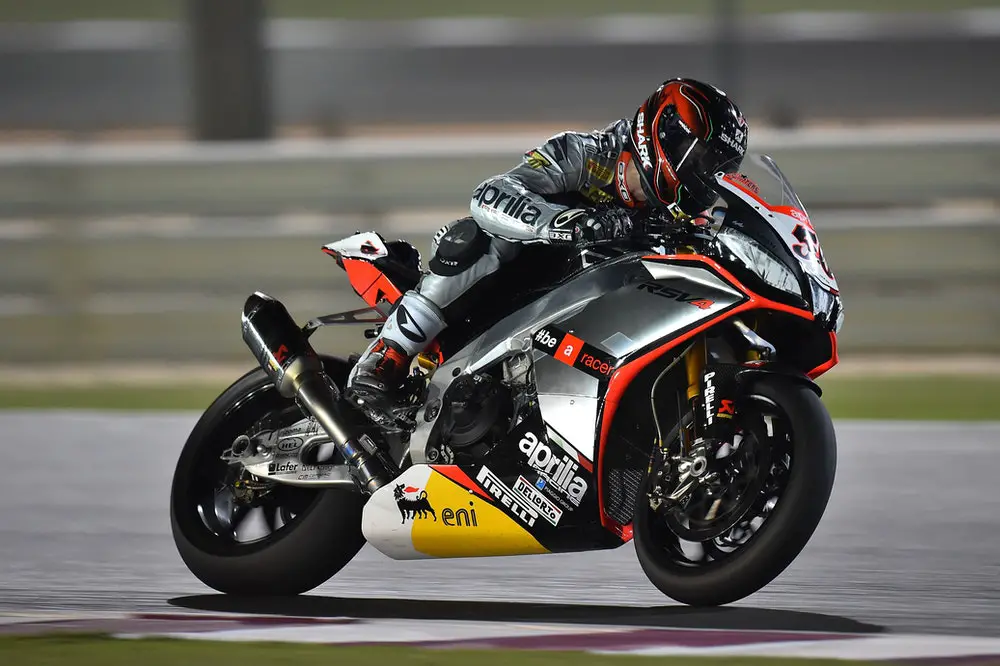 ---
1. When was the first internal combustion motorcycle fuelled by petroleum invented?
A. 1885
B. 1900
C. 1915
---
2. In 1894, which model became the first series production motorcycle in the world?
A. Orient-Aster
B. Hildebrand & Wolfmueller
C. Peugeot Motocycles
---
3. In a motorcycle, the rotational force generated by the crankshaft is transmitted to which part?
A. Front wheel
B. Engine
C. Rear wheel
---
4. Which company has been the largest motorcycle manufacturer in the world since 1959, with around 400 million models in production by the end of 2019?
A. Yamaha
B. Honda
C. Suzuki
---
5. The motorcycle manufacturer Harley-Davidson is based in which U.S. state?
A. Missouri
B. New Mexico
C. Wisconsin
---
6. Which of the following is a British motorcycle brand?
A. Indian
B. Triumph
C. Royal Enfield
---
7. Which of the following models is the first motorcycle to offer an anti-lock braking system?
A. BMW K-Bike
B. Suzuki Cavalcade
C. Honda Goldwing
---
8. Which of the following is not a type of motorcycle?
A. Desert motorcycle
B. Off-road motorcycle
C. Street motorcycle
---
9. Lambretta and Vespa are prominent brands of which type of motorcycle?
A. Moped
B. Scooter
C. Sport bike
---
10. How many gears are there in speedway motorcycles?
A. 1
B. 2
C. 3
---
11. The Black Prince and Black Shadow are two models of motorcycle designed and manufactured by which company in the 50s?
A. Triumph
B. Kawasaki
C. Vincent
---
12. Which of the following celebrities has founded his own brand of motorcycle?
A. Keanu Reeves
B. Michael Jordan
C. Kanye West
---
13. Which motorcycle colour used to be considered very unlucky and would cause race crashes?
A. Red
B. Green
C. Blue
---
14. Which automotive manufacturer is the owner of the motorcycle brand Ducati?
A. Volkswagen
B. Ferrari
---
15. Fill out the famous slogan of the Indian motorcycle brand Royal Enfield: "Built like a …"
A. Tank
B. Bullet
C. Gun
---
16. What is the premier class of motorcycle road racing sanctioned by the Federation International de Motocyclisme?
A. MotoGP
B. MotorbikeGP
C. MotorcycleGP
---
17. Fill out the following 1962 motorcycle advertising slogan: "You meet the nicest people on a …"
A. Ducati
B. Harley-Davidson
C. Honda
---
18. There are three main ways to classify motorcycle engines: the number of strokes in the power cycles, the capacity of the combustion chambers, and the number of what?
A. Axles
B. Cylinders
C. Gears
---
19. Which part of a motorcycle consists of the brakes, wheels, suspension, and frame?
A. Chassis
B. Channel
C. Body
---
20. Which motorcycle model by Harley-Davidson celebrated its 30th anniversary in 2020?
A. Fat Boy
B. Fat Bob
C. Road Glide
---
21. What is the nickname of the Honda CBR1000RR-R model?
A. Hawk
B. Shadow
C. Fireblade
---
22. Which Canadian electric motorcycle is designed with adjustable ergonomics?
A. Hypersport
B. DSR
C. Ego
---
23. How far is the longest backwards motorcycle ride achieved by an Indian rider in 2014?
A. Around 10 kilometres
B. Around 70 kilometres
C. Around 200 kilometres
---
24. Mopeds, scooters, sportbikes, and cruisers belong to which type of motorcycle?
A. Street motorcycle
B. Dual purpose motorcycle
C. Off-road motorcycle
---
25. Which of the following features in motorcycles is restricted in some countries around the world?
A. Sidecars
B. Rear seats
C. Subframes
---
26. Along with Japan, which country mainly dominates the world's motorcycle industry in the 21st century?
A. India
B. China
C. Brazil
---
27. Which motorcycle model by Honda became the world's biggest selling vehicle of all time with more than 60 million units manufactured in 2008?
A. Honda Super Cub
B. Honda Grom
C. Honda Ruckus
---
28. Full closure fairings were banned from professional motorcycle races in 1958 by FIM for what reason?
A. Political matters
B. Safety concerns
C. Copyright issues
---
29. Which of the following is not a main reason for the popularity of motorcycles in developing countries?
A. Good fuel economy
B. Low prices
C. Great safety
---
30. By the time when the World War I broke out, which country is the world's largest motorcycle manufacturer?
A. The United States of America
B. India
C. Germany
---
31. The production of motorcycles was significantly increased during the World War I for which main reason?
A. To transport foods and ammunition
B. To provide soldiers with more power
C. To provide effective communications with the front line
---
32. What is the world record for the longest distance that a man can ride a motorcycle in 1 day?
A. More than 1,000 kilometres
B. More than 2,000 kilometres
C. More than 3,000 kilometres
---
33. Suzuki, one of the most popular motorcycle manufacturers from Japan, started its business in which industry?
A. Mining industry
B. Fishing industry
C. Looming industry
---
34. The smallest motorcycle was made by Tom Wiberg in 2003 in Sweden. What is it called?
A. Smallfinger
B. Smalltoe
C. Smallhead
---
35. In 1884, an inventor from which country coined the term motorcycle after he invented a 3-wheeled petrol vehicle?
A. Britain
B. Germany
C. Italy
---
36. Hero MotoCorp is a motorcycle manufacturer from which country?
A. China
B. India
C. Japan
---
37. What is the top division in Grand Prix motorcycle racing?
A. MotorGP
B. MotorE
C. Motor3
---
38. Most of the world's motorcycles are manufactured and used in which continent?
A. Africa
B. Asia
C. Europe
---
39. Which brand of motorcycles is also the name of a capital city?
A. Budapest
B. Kiev
C. Minsk
---
These motorcycle quiz questions and answers are not easy for everyone. But we hope you can learn a lot of interesting facts and have fun. Check out the following trivia car quiz, or this aeroplane quiz if you want more.