Immensely popular in the UK, India, Australia, and many other countries in the British Commonwealth, cricket has a long literacy and history that becomes a favourite sport and way of life for many people. These 37 trivia cricket quiz questions and answers will show you some of the basic and interesting facts of this sport. Let's challenge your knowledge and test how much you know about this great activity.
Cricket Quiz Questions And Answers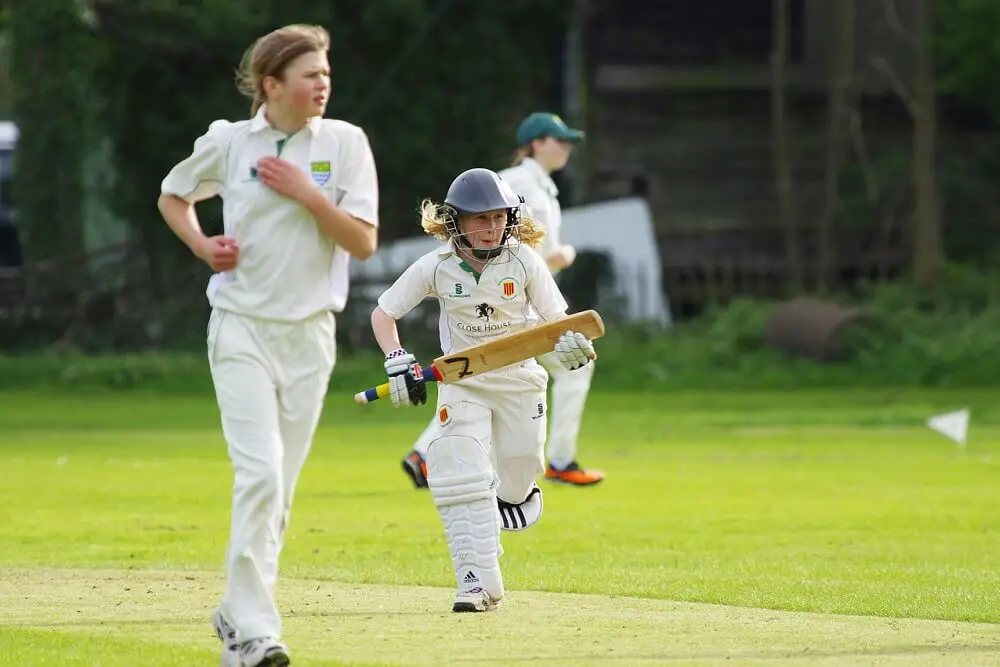 ---
1. The first official international match of cricket was held in 1844 between …
A. India and Afghanistan
B. England and Australia
C. The United States and Canada
---
2. Test matches, the longest and highest standard form of international cricket, last …
A. 6 hours
B. 1 days
C. 5 days
---
3. In cricket, the Duckworth-Lewis method is …
A. The awarding system for victory in matches interrupted by the weather
B. A training schedule in which the batsmen practice blindfolded
C. A tactic that requires every fielder to be placed on a side
---
4. … has the most record partnerships in the history of ICC Cricket World cup?
A. Australia
B. India
C. England
---
5. When cricket umpires raise both their arms straight above the head, it means …
A. The batsman scores 6 runs
B. The bowler bowls a no-ball
C. The bowler bowls a wide
---
6. For a cricketer, the initials "LBW" stands for …
A. Loss by weather
B. Last ball win
C. Leg before wicket
---
7. The ICC Cricket World Cup reduced the number of matches from 60 to 50 in …
A. 1983
B. 1987
C. 1992
---
8. The phrase "bowl the maiden over" means …
A. Colliding with other fielders when attempting to catch the ball
B. Bowling 6 successive balls when the batsman doesn't score any runs
C. Having 100 runs and taking 5 wickets in the same game
---
9. In 2007 ICC Cricket World Cup, India scored the highest world cup runs ever against …
A. Bermuda
B. Zimbabwe
C. Sri Lanka
---
10. Harold Bird is best known in his cricket career as …
A. A batsman
B. An umpire
C. A bowler
---
11. … holds the record for the most consecutive losses without a single victory in the ICC Cricket World Cup.
A. Canada
B. Zimbabwe
C. Bangladesh
---
12. The biennial international test cricket series between Australia and England is called …
A. The Ashes
B. The Trans-Tasman Cup
C. The Sheffield Shield
---
13. The first cricket laws were believed to be written in …
A. 1709
B. 1774
C. 1882
---
14. … is the slang term for a ball is regarded as unplayable by a batsman because it is bowled well.
A. An inswinger
B. An over
C. A jaffa
---
15. … is not an official way of being dismissed in a cricket match
A. Hit Wicket
B. Timed Out
C. Six & Out
---
16. … is the bowler who has the greatest innings figures during a test match
A. Anil Kumble
B. Jim Laker
C. Muttiah Muralitharan
---
17. Combined 20 and 50, … ICC Cricket World Cups have been held.
A. 14
B. 16
C. 17
---
18. In …, the cricket rule change stated that a batsman is not allowed to have a runner.
A. 2010
B. 2011
C. 2012
---
19. The longest test match recorded lasted for …
A. 9 Days
B. 3 Weeks
C. Month
---
20. … is a famous bowler who is known for his deadly Yorkers and slingy action.
A. Shane Bond
B. Rubel Hossain
C. Lasith Malinga
---
21. A batsman can be dismissed in … different
A. 9
B. 10
C. 11
---
22. When the ball is "alive", … people need to be on the field.
A. 11
B. 13
C. 15
---
23. The highest score of Sachin Tendulkar in his international cricket career was …
A. 238
B. 248
C. 258
---
24. When a batsman is dismissed off the first ball in a mat, it is called …
A. Bronze Duck
B. Golden Duck
C. Royal Duck
---
25. A ball must be hit … the stumps so that a not-out-lbw is not overturned.
A. Half
B. Three-quarters
C. All
---
26. … is the only international team which scored the most hundreds in three formats?
A. Australia
B. England
C. West Indies
---
27. … is the player who has the most ducks in the international cricket career.
A. Sanath Jayasuriya
B. Muttiah Muralitharan
C. Courtney Walsh
---
28. The legendary batsman Brian Lara scored 400* in a test innings in …
A. Georgetown, 1994
B. Manchester, 1999
C. St John's, 2004
---
29. The first ever test match was held in …
A. 1877
B. 1887
C. 1897
---
30. The highest team total record in test cricket is …
A. 903
B. 952
C. 978
---
31. … is the umpire who is well-known for his distinctive signaling style.
A. Richard Kettleborough
B. Nigel Llong
C. Billy Bowden
---
32. Who is the only British Prime Minister to have played first-class cricket?
A. Winston Churchill
B. John Major
C. Alec Douglas-Home
---
33. How many players per team are there on the field?
A. 5
B. 11
C. 15
---
34. How often does the ICC Cricket World Cup take place?
A. Every year
B. Every two years
C. Every four years
---
35. Which country will host the 2023 ICC Cricket World Cup?
A. England
B. Pakistan
C. India
---
36. Which English football club was founded by members of church cricket tams in 1876?
A. Everton
B. West Ham United
C. Arsenal
---
37. What was the first cricket ball made of?
A. Wool
B. Clay
C. Rubber
---
So that's all we have on cricket. Still want more? Here is our popular trivia baseball quiz, this rugby quiz, or you can try this one about tennis.