Liverpool is undoubtedly one of the most popular and successful football clubs in the world. Are you a true fan? Let's test your knowledge with the following 33 Liverpool FC quiz questions and answers.
Liverpool FC Quiz Questions And Answers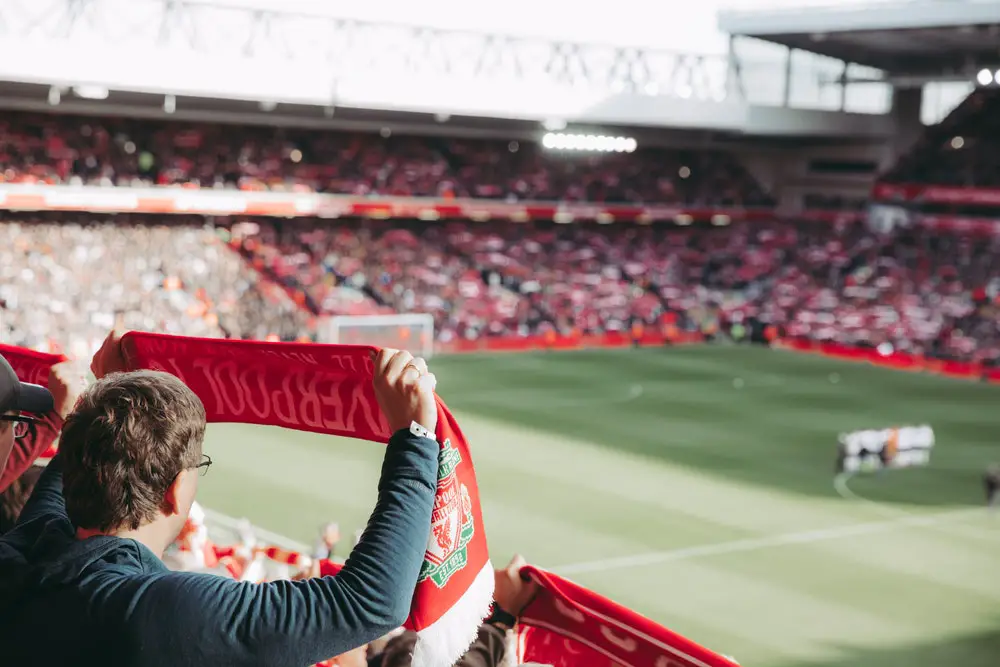 ---
1. Which of the following is the nickname for Liverpool fans?
A. The Gooners
B. The Kopites
C. The Red Devils
---
2. Who is currently the manager of Liverpool FC in the 2021-2022 season?
A. Rafael Benitez
B. Juergen Klopp
C. Brendan Rogers
---
3. What is the club's anthem of Liverpool FC?
A. Marching On Together
B. Glory, Glory Liverpool
C. You'll Never Walk Alone
---
4. Which player is the top scorer of all time for Liverpool FC with 346 goals?
A. Ian Rush
B. Steven Gerrard
C. Fernando Torres
---
5. On 1 January 2018, which player officially became the club's record transfer signing with a £75,000,000 deal?
A. Mohamed Salah
B. Virvil van Dijk
C. Andy Carroll
---
6. What did the former Liverpool captain Steven Gerrard do to celebrate after scoring against Manchester United in 2009 and 2014?
A. Kissing the camera
B. Punching the corner flag
C. Doing a backflip
---
7. In which year was Liverpool FC founded?
A. 1892
B. 1900
C. 1912
---
8. What is the name of Liverpool's home stadium?
A. Stamford Bridge
C. Etihad
C. Anfield
---
9. In 2019, Liverpool FC won the UEFA Champions League trophy against which football club?
A. Real Madrid
C. Inter Milan
C. Tottenham Hotspur
---
10. Pepe Reina played in which position for Liverpool FC between 2005 and 2014?
A. Goalkeeper
B. Central back
C. Right midfielder
---
11. Which animal is on the logo of Liverpool FC?
A. A lion
B. A bird
C. A dragon
---
12. Which of the following Spanish players was not under contract in Liverpool?
A. Xabi Alonso
B. Sergio Ramos
C. Fernando Morientes
---
13. Which of the following players has appeared in the most games for Liverpool FC in Premier League (508 times)?
A. Steve McManaman
B. Steven Gerrard
C. Jamie Carragher
---
14. From which country does the Liverpool winger Sadio Mané come from?
A. Senegal
B. Egypt
C. Morocco
---
15. What is the home colour of Liverpool FC?
A. Yellow
B. Red
C. Blue
---
16. Which of the following Liverpool's players comes from Brazil?
A. Luis Suarez
B. Javier Mascherano
C. Alisson Becker
---
17. How many English football champions has Liverpool FC won up to 2022?
A. 15
B. 19
C. 23
---
18. When did Liverpool FC won its first FIFA Club World Cup title?
A. 1998
B. 2005
C. 2019
---
19. Liverpool has a long-standing rivalry with which English football club?
A. Arsenal
B. Chelsea
C. Manchester United
---
20. What happened in the Hillsborough disaster that killed 97 Liverpool supporters in 1989?
A. A crush against fencing
B. A big fire
C. A stand collapse
---
21. Complete the famous quite by the former Liverpool manager Bill Shankly: "Liverpool Football Club exists to …"
A. Win trophies
B. Become a champion
C. Dominate football
---
22. Which company was Liverpool's shirt sponsor from 1992 to 2010?
A. Standard Chartered
B. Carlsberg
C. 188Bet
---
23. Which player is the current captain of Liverpool FC?
A. James Milner
B. Virgil van Dijk
C. Jordan Henderson
---
24. Which of the following players has made the most appearances of all time for Liverpool FC?
A. Ian Callaghan
B. Ian Rush
C. Kenny Dalglish
---
25. Who wore the shirt number 8 for Liverpool FC after Steven Gerrard?
A. Naby Keïta
B. Mohamed Salah
C. Roberto Firmino
---
26. When did the Spanish striker Fernando Torres join Liverpool FC?
A. 2004
B. 2007
C. 2011
---
27. Which name is often used to refer to the football match between Liverpool FC and Everton FC?
A. Derby Manchester
B. Derby North London
C. Derby Merseyside
---
28. How many points did Liverpool FC got to win the Premier League title in the 2019-2020 season?
A. 84
B. 99
C. 105
---
29. Which player was the first signing of Juergen Klopp in Liverpool FC?
A. Marko Grujic
B. Loris Karius
C. Ragnar Klavan
---
30. Who was the longest-serving manager with 783 matches over more than 14 years for Liverpool FC?
A. Kenny Dalglish
B. Bob Paisley
C. Bill Shankly
---
31. Which of the following is the name of a stand at Anfield Stadium?
A. The Anfield Road End
B. The Anfield Road Start
C. The Anfield Road Cross
---
32. Who is the youngest player at Liverpool FC to score an official goal for the first team?
A. Harvey Elliott
B. Ben Woodburn
C. Michael Owen
---
33. Who became the first Japanese football player to join Liverpool FC in 2019?
A. Shinji Kagawa
B. Maya Yoshida
C. Takumi Minamino
---
What do you think about these Liverpool FC quiz questions and answers? We hope you learn some interesting facts and enjoy your time. For more challenges on the same topic, check out the following Arsenal quiz or this general football quiz.