While many people are scared of ghosts, others are always fascinated by these immortal souls. Whether you believe it or not, let's take a look at the following 30 trivia ghost quiz questions and answers to see how much you know.
Ghost Quiz Questions And Answers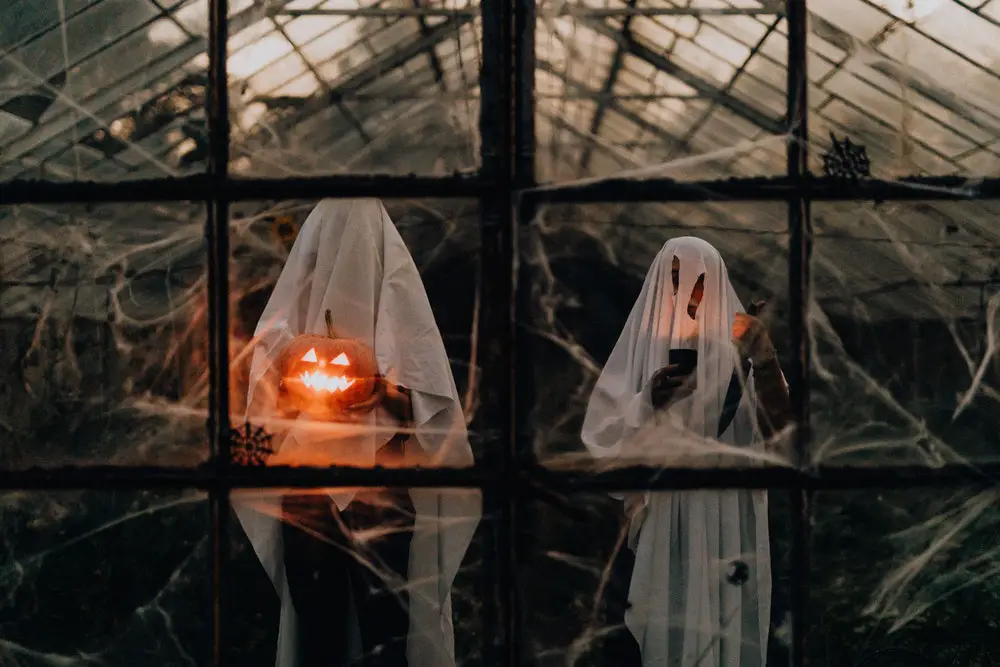 ---
1. Which of the following Pokémon does NOT belong to the ghost type?
A. Gastly
B. Gengar
C. Graveler
---
2. In the novel "A Christmas Carol" by Charles Dickens, which ghost is the first one to visit Ebenezer Scrooge?
A. The Ghost of Christmas Past
B. Jacob Marley
C. The Ghost of Christmas Present
---
3. Which of the following features is true about the ghost of Anny Boleyn?
A. Headless
B. Naked
C. Bloody
---
4. The ghost of Sir Francis Drake is said to haunt which property?
A. Buckland Abbey
B. Blickling Hall
C. Newton House
---
5. "The Ghost Song" is a song recorded in 1978 by which American rock band?
A. Green Day
B. The Doors
C. Linkin Park
---
6. How do people in China make offerings to the deceased and ghosts?
A. To worship
B. The bury offerings
C. To burn paper offerings
---
7. According to legend, how can we conjure the ghost of Bloody Mary to reveal the future?
A. To burn 13 candles in a circle
B. To write her name in a special diary
C. To chant her name repeatedly in front of a mirror
---
8. In Japanese folklore, a kappa is a small human-like ghost with a plate on the head, green scaly, and a turtle-like shell. Where does it usually live?
A. In the ocean
B. In the forest
C. In the river or lake
---
9. Which tech company has a white ghost known as Ghostface Chilian on its logo?
A. Snapchat
B. Yahoo
C. Twitter
---
10. It is said that the garden of the White House is haunted by the ghost of which former US First Lady?
A. Abigail Adams
B. Dolley Madison
C. Sarah Jackson
---
11. Which famous actress played Molly Jensen in the 1990 thriller movie "Ghost"?
A. Jennifer Aniston
B. Sandra Bullock
C. Demi Moore
---
12. In the tragedy "Hamlet" by William Shakespeare, what is the relationship between "Ghost" and Hamlet?
A. Siblings
B. Grandfather and grandson
C. Father and son
---
13. Which place in London is said to be haunted by ghosts of people from the British royal family?
A. Bruce Castle
B. Tower of London
C. Clink Prison
---
14. When do people celebrate Halloween?
A. September 31st
B. October 31st
C. November 31st
---
15. Día de Los Muertos, which literally means "Day of the Dead" in Spanish, is a traditional holiday in which country?
A. Brazil
B. Mexico
C. Argentina
---
16. In Norse mythology, where do brave warriors want to go after their deaths on the battlefield?
A. Fólkvangr
B. Valhalla
C. Ragnarök
---
17. In the series "Harry Potter", where does the ghost of moaning Myrtle live?
A. In a bathroom
B. In a kitchen
C. In a library
---
18. Where was the picture of the Brown Lady of Raynham Hall taken?
A. Suffolk
B. Essex
C. Norfolk
---
19. Which of the following is the name of a famous cartoon character?
A. Casper the Friendly Ghost
B. Casper the Happy Ghost
C. Casper the Funny Ghost
---
20. The 2013 horror movie "The Conjuring" is based on the real-life stories of which ghost hunting couples?
A. The Warrens
B. The Fischers
C. The Claytons
---
21. The 1909 novel "The Phantom of the Opera" is inspired by historical events in which city?
A. London
B. Paris
C. Rome
---
22. According to the Cornish folklore, which mischievous but friendly spirit work and live in mining sites?
A. Coblynau
B. Leprechaun
C. Knocker
---
23. Preta is a tiny ghost of dead people in which religion?
A. Hinduism
B. Islam
C. Buddhism
---
24. Many stories and novels by Stephen King are set in which of the following U.S state?
A. Illinois
B. Maine
C. North Carolina
---
25. In which British can we experience the world-famous Underground Ghost Tour?
A. Cardiff
B. Edinburgh
C. Belfast
---
26. Which of the following terms refers to the fear of ghosts?
A. Teraphobia
B. Phasmophobia
C. Samhainophobia
---
27. Which legendary ghost ship was said to be never able to make port and haunt the oceans forever?
A. Mary Celeste
B. Carroll A. Deering
C. The Flying Dutchman
---
28. The Highgate Square in London is haunted by a strange host of which animal?
A. A horse
B. A chicken
C. A pig
---
29. The ghost of the former U.S. President Abraham Lincoln is said to be seen by which former British Prime Minister?
A. Margaret Thatcher
B. Winston Churchill
C. Tony Blair
---
30. The Man in Grey, a ghost dressed a nobleman of the 18th century, is said to haunt which West End theatre in London?
A. London Palladium
B. Theatre Royal Drury Lane
C. Queen's Theatre
---
What do you think about these ghost quiz questions and answers? We hope you learn some interesting facts and enjoy your time. For more challenges on the same topic, check out the following Halloween quiz.