Mexico is truly a great destination with its interesting culture, ancient pyramids, tasty dishes, and friendly people. Let's have a try at the following 34 Mexico quiz questions and answers to see how much you know about this country.
Mexico Quiz Questions And Answers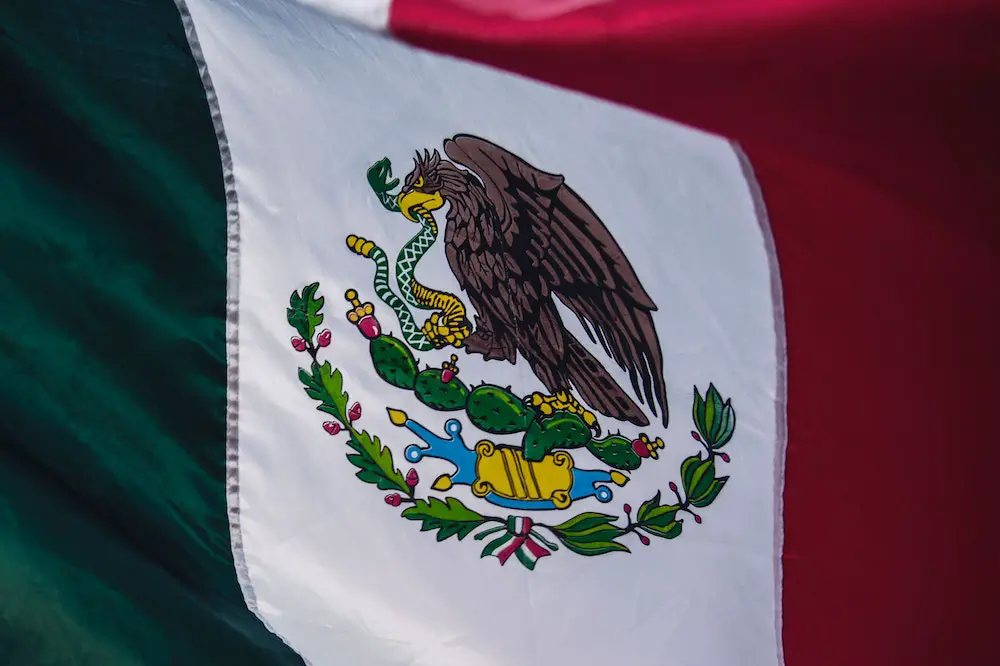 ---
1. Which of the following civilisations contributed to the cultural heritage of modern-day Mexico?
A. Inca
B. Wari
C. Aztec
---
2. What is the capital of Mexico?
A. Tijuana
B. Mexico City
C. Ecatepec
---
3. What is the official currency of Mexico?
A. Mexican peso
B. Mexican dollar
C. Mexican krona
---
4. Which of the following is NOT a Mexican food?
A. Tacos
B. Chilaquiles
C. Feijoada
---
5. Which Mexican football player used to play as a striker for Manchester United and Real Madrid?
A. Jorge Campos
B. Rafael Marquez
C. Javier Hernández
---
6. Which country is bordered by Mexico to the north?
A. The United States
B. Canada
C. Guatemala
---
7. What is the national language in Mexico?
A. Spanish
B. Portuguese
C. English
---
8. Which animal is depicted on the national flag of Mexico?
A. A lion
B. An eagle
C. A horse
---
9. What is the most common religion in Mexico?
A. Judaism
B. Islam
C. Christianity
---
10. What can we do with a Piñata in Mexico?
A. Smash it
B. Huge it
C. Burn it
---
11. What is the official name of Mexico?
A. United Mexican States
B. Republic of Mexico
C. Federal States of Mexico
---
12. What does the slang word "Chilango" mean in Mexico?
A. A rich area in Mexico City
B. Residents of Mexico City
C. Drug gangs in Mexico City
---
13. Which archaeological site in Mexico is selected to be one of the New Seven Wonders of the World?
A. Monte Albán
B. Chichen Itza
C. El Tajin
---
14. Which Mexican mass media company is known as the largest producer of Spanish-language content?
A. Imagen Television
B. Televisa
C. TV Azteca
---
15. Which Mexican filmmaker is known for directing the Oscar-winning movies The Shape of Water (2017) and Pan's Labyrinth (2006)?
A. Alfonso Cuarón
B. Guillermo Arriaga
C. Guillermo del Toro
---
16. Which of the following animal can be found in Mexico and the southern United States?
A. Roadrunners
B. Pythons
C. Capybaras
---
17. The Mayan people in Mexico were best known for raising which animal for food?
A. Goats
B. Bees
C. Horses
---
18. Which festival is traditionally celebrated in Mexico on 1 and 2 November each year?
A. Day of God
B. Day of the Dead
C. Day of the Fallen Soldiers
---
19. Which of the following dog breeds originated in Mexico?
A. Chihuahua
B. Golden retriever
C. Havanese
---
20. On May 5 each year, Mexican people celebrate Cinco de Mayo, meaning the Fifth of May, to commemorate the country's victory over which empire in 1862?
A. British Empire
B. Spanish Empire
C. French Empire
---
21. Located in Mexico City, the Plaza de toros México is the world's largest venue for which sport?
A. Football
B. Bull fighting
C. Polo
---
22. How many federal states are there in Mexico?
A. 11
B. 21
C. 31
---
23. Which fruit is the main ingredient in guacamole, a popular dip in Mexican cuisine?
A. Avocado
B. Orange
C. Banana
---
24. Which of the following statements is NOT true about Mexico?
A. Mexico is bigger than Brazil
B. Mexico is more populous than Spain
C. Mexico has more states than Germany
---
25. Which natural disaster took place on 19 September 1985 that killed at least 5000 people and led to serious damage in Mexico City?
A. A typhoon
B. An earthquake
C. A tsunami
---
26. Who is the head of state in Mexico?
A. The king
B. The president
C. The prime minister
---
27. Who was the 64th President of Mexico from 1 December 2012 to 30 November 2018?
A. Andrés Manuel López Obrador
B. Enrique Peña Nieto
C. Felipe Calderón
---
28. In which year did Mexico host the Summer Olympic Games?
A. 1968
B. 1988
C. 2008
---
29. Which priest and leader of the Mexican War of Independence is known as the Father of the Nation in Mexico?
A. Ignacio Allende
B. José María Morelos
C. Miguel Hidalgo y Costilla
---
30. Who is El Chapo?
A. A famous Mexican singer
B. A Mexican drug lord
C. A Mexican military leader
---
31. Which of the following animated movies by Walt Disney and Pixar is set in Mexico?
A. Luca (2021)
B. Soul (2020)
C. Coco (2017)
---
32. Which agreement was signed by the United States, Mexico, and Canada to form a trade bloc on 1 January 1994?
A. BAFTA
B. KAFTA
C. NAFTA
---
33. Which Mexican singer is often called the "Queen of Latin Pop"?
A. Thalía
B. Lucero
C. Maite Perroni
---
34. What is Pico de Orizaba?
A. The highest mountain in Mexico
B. The largest lake in Mexico
C. The longest river in Mexico
---
What do you think about these Mexico quiz questions and answers? We hope you learn some interesting facts and enjoy your time. For more challenges on the same topic, check out the following Texas quiz.