September can be boring for students when they must be back to school, particularly after a summer of vacations and fun. But there are actually many holidays and events to celebrate in this month. Let's check out the following 32 September quiz questions and answers to see how much you know.
September Quiz Questions And Answers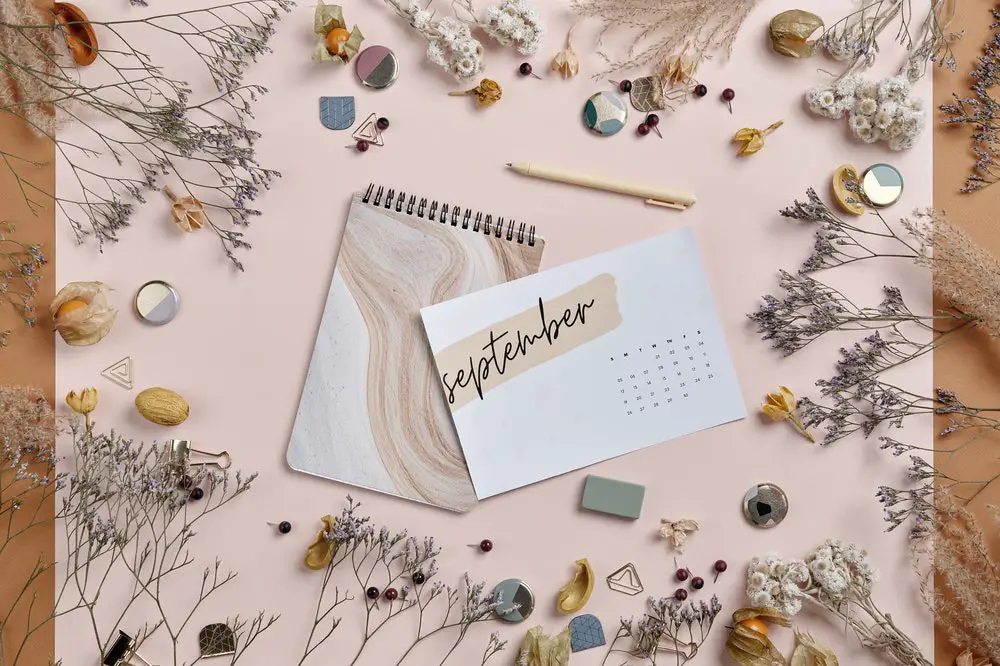 ---
1. Which planet in the solar system was first observed on September 23, 1846?
A. Neptune
B. Mercury
C. Pluto
---
2. Which of the following countries has its Independence Day on September 16?
A. Canada
B. The United States
C. Mexico
---
3. Taking place on 1 September 1939, which historical event marked the beginning of World War II?
A. Austrian archduke Franz Ferdinand was assassinated
B. Germany invaded Poland
C. Soviet Union bombarded France
---
4. On 2 September 1666, approximately what percentage of buildings in London were destroyed by the Great Fire of London?
A. 30 per cent
B. 50 per cent
C. 80 per cent
---
5. Which famous singer was born on September 4, 1981?
A. Beyoncé
B. Taylor Swift
C. Nicki Minaj
---
6. Released on June 13, 2015, "Wake Me Up When September Ends" is a song by which popular rock band?
A. Green Day
B. Coldplay
C. Maroon 5
---
7. How many days are there in September?
A. 28
B. 30
C. 31
---
8. Which birthstone is associated with the month of September?
A. Ruby
B. Emerald
C. Sapphire
---
9. If you were born on September 25, what would be your zodiac sign?
A. Virgo
B. Leo
C. Libra
---
10. Which of the following is the birth flower for September?
A. Morning glory
B. Chrysanthemum
C. Lily of the valley
---
11. Which big tech company was founded on 4 September 1998 in Menlo Park, California, by Sergey Brin and Larry Page?
A. Amazon
B. Google
C. Facebook
---
12. In which religion do people celebrate their New Year called Rosh HaShanah in September or October?
A. Hinduism
B. Judaism
C. Christianity
---
13. Which Grand Slam tournament in tennis typically takes place for 2 weeks from August to September?
A. Australia Open
B. French Open
C. US Open
---
14. The Oktoberfest, the largest beer festival in the world, is typically held in which German city between September and October?
A. Berlin
B. Munich
C. Hamburg
---
15. In which Spanish city can you enjoy the La Mercè festival in late September?
A. Barcelona
B. Madrid
C. Sevilla
---
16. Which is the world's oldest film festival, which is held annually on the island of the Lido in late August or early September?
A. Venice Film Festival
B. Cannes Film Festival
C. Sundance Film Festival
---
17. What is the other name of the Mid-Autumn festival, a traditional celebration in Chinese culture?
A. Sun Festival
B. Star Festival
C. Moon Festival
---
18. Which United Nations-sanctioned holiday is celebrated annually on 21 September?
A. World Press Freedom Day
B. International Day of Peace
C. International Day of Families
---
19. The word "September" originated from the word "septem" in Latin. What does it mean?
A. Five
B. Seven
C. Nine
---
20. How many commercial planes were hijacked by terrorists in the September 11 attacks in 2001?
A. 1
B. 2
C. 4
---
21. The first underground metro in North America, known as the Tremont Street subway, was opened in which city in September 1897?
A. New York City
B. Chicago
C. Boston
---
22. Which international organisation was founded on 14 September 1960 in Baghdad, Iraq?
A. Organisation of the Petroleum Exporting Countries (OPEC)
B. North Atlantic Treaty Organisation (NATO)
C. International Monetary Fund (IMF)
---
23. Which Russian city changed its name to Petrograd on September 1, 1914?
A. Moscow
B. St. Petersburg
C. Sochi
---
24. On September 26, 2021, which season of the American animated sitcom "The Simpsons" was premiered?
A. 7th season
B. 15th season
C. 33rd season
---
25. Which historical event led to the breakout of World War II on September 1, 1939?
A. Archduke Franz Ferdinand was assassinated
B. Germany invaded Poland
C. Paris was bombarded by the German air force
---
26. On September 4, U.S. athlete Mark Spitz completed his competition at the 1972 Summer Olympics 7 gold medals in which sport?
A. Running
B. Swimming
C. Gymnastics
---
27. Which company received a patent for the first roll-film hand camera on September 4, 1888?
A. Canon
B. Nikon
C. Kodak
---
28. September is the most active month for hurricanes in which ocean?
A. Atlantic Ocean
B. Pacific Ocean
C. Arctic Ocean
---
29. According to weather folklore, what in September may bring drought?
A. Heavy rains
B. Heavy winds
C. Heavy fogs
---
30. Which popular sports channel was first launched on September 7, 1979?
A. ESPN
B. Sky Sports
C. BT Sport
---
31. Which Apple product was first released on September 14, 2007?
A. iTunes
B. iTouch
C. iPad
---
32. Who is the only US president to be born in September?
A. George Washington
B. Bill Clinton
C. William Taft
---
What do you think about these September quiz questions and answers? We hope you learn some interesting facts and enjoy your time. For more challenges on the same topic, check out the following trivia August quiz.