More and more people travel on a regular basis as the world is becoming increasingly interconnected. Visiting a new country or experiencing an exotic culture can be a great opportunity to broaden our horizons and enjoy life. Check out these 30 trivia travel quiz questions and answers to see how much you know about the world.
Travel Quiz Questions And Answers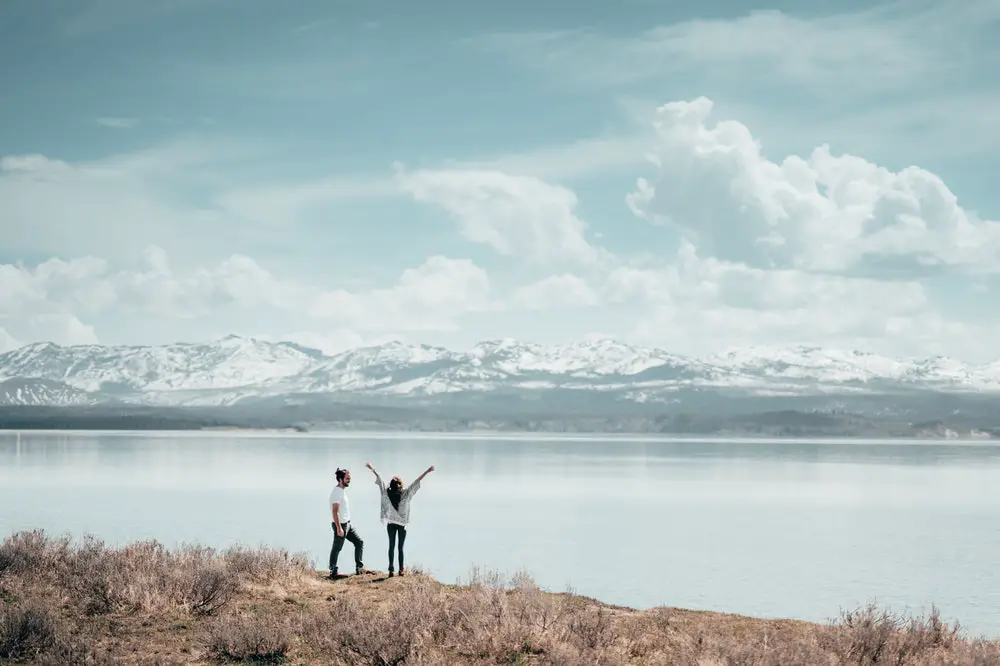 ---
1. According to the Henley Passport Index, which European country has the most powerful passport that allows travellers to visit 190 nations without needing a visa?
A. The United Kingdom
B. Germany
C. Norway
---
2. Which of the following is the nickname of Japan?
A. Land of thousand lakes
B. Land of golden pagoda
C. Land of the rising sun
---
3. Which is the only city in the world to sit across two continents (Europe and Asia)?
A. Cairo, Egypt
B. Istanbul, Turkey
C. Athens, Greece
---
4. Which of the following facts is true about Kazakhstan?
A. It is the biggest landlocked country in the world
B. It is the largest coffee exporter in the world
C. It has the largest Muslim population in the world
---
5. In which European city can you visit the Louvre, which is the most-visited museum in the world?
A. Paris, France
B. London, England
C. Berlin, Germany
---
6. The Tenzing-Hillary Airport, which is rated as one of the most dangerous landings in the world by many pilots, is located in which country?
A. Nepal
B. Bolivia
C. Tanzania
---
7. The Panama Canal connects which two oceans?
A. Atlantic Ocean and Indian Ocean
B. Pacific Ocean and Atlantic Ocean
C. Indian Ocean and Pacific Ocean
---
8. What was New York originally called before the English changed its name in 1664?
A. New Madrid
B. New Paris
C. New Amsterdam
---
9. In which Asian country can you eat "pho", the traditional soup dish that consists of meat, herbs, rice noodles, and broth?
A. Thailand
B. Vietnam
C. China
---
10. What is the most populous country in Africa?
A. Nigeria
B. Chad
C. Cameroon
---
11. When you travel to Hungary, which currency do you need to use for buying stuff?
A. Hungarian euro
B. Hungarian dollar
C. Hungarian forint
---
12. Which special thing do countries like Monaco, Vatican, Liechtenstein, San Marino, and Tuvalu have in common?
A. They are located in Europe
B. These are the smallest countries in the world
C. They use the same currency
---
13. What is the most southerly capital city in the world?
A. Cape Town, South Africa
B. Buenos Aires, Argentina
C. Wellington, New Zealand
---
14. Which river flows through Moscow, the capital of Russia?
A. Volga River
B. Danube River
C. Moska River
---
15. In which country do people celebrate the festivals of Malasimbo, Sinulog, Dinagyang, and Ati-Atihan?
A. Sri Lanka
B. The Philippines
C. Myanmar
---
16. Based on the number of international visitors, what was the most popular city destinations in the world in 2018?
A. London
B. Bangkok
C. Hongkong
---
17. Approximately 60 per cent of the world's … can be found in Canada.
A. Glaciers
B. Lakes
C. Volcanos
---
18. Where can you visit the famous painting "Starry Night" by Vincent Van Gogh?
A. Paris
B. New York City
C. Amsterdam
---
19. Which country in the world is comprised of up to 180,000 islands?
A. Malaysia
B. Finland
C. Norway
---
20. Which airline has won the Skytrax's World Airline Awards 6 times in 2011, 2012, 2015, 2017, 2019, and 2021?
A. Qatar Airways
B. Singapore Airlines
C. Japan Airlines
---
21. What is special about the "Door to Hell", a natural gas pit in Turkmenistan?
A. It is the largest natural gas pit in the world
B. It has been burning continuously since 1971
C. It is a place that many people choose to commit suicide
---
22. Which popular cocktail was invented in the Bodeguita del Medio bar in Havana, Cuba?
A. Mojito
B. Margarita
C. Cosmopolitan
---
23. The name of which city literally means "good airs" in English?
A. Santiago, Chile
B. Quito, Ecuador
C. Buenos Aires, Argentina
---
24. The legendary long-distance train Orient Express originally travelled between which two cities?
A. London and Budapest
B. Paris and Istanbul
C. Rome and Moscow
---
25. Where in the world can you swim without worrying about sinking?
A. The Dead Sea
B. The Red Sea
C. The Caspian Sea
---
26. In the Caribbean island Bahamas, travellers can swim with which animals?
A. Dolphins
B. Pigs
C. Dogs
---
27. Which popular destination was one of the 12 sites in the first list of the World Heritage List in 1978?
A. The Great Wall of China
B. Galapagos Islands, Ecuador
C. Eiffel Tower, France
---
28. When it comes to gambling and casino in Asia, which city should you visit?
A. Singapore
B. Tokyo
C. Macao
---
29. What is the largest harbour in Europe?
A. Rotterdam, the Netherlands
B. Hamburg, Germany
C. Antwerp, Belgium
---
30. All Muslims with financial and physical ability are obliged to visit which holy city for the Haji at least once during their lifetime?
A. Cairo
B. Jerusalem
C. Mecca
---
We hope these travel quiz questions and answers may provide you with more interesting facts about different destinations, people, countries, and cultures all over the world. For more challenges on the same topic, check out the following countries of the world quiz.