Architecture is both an art and a science. From ancient and classical to modern and post-modern, there are different styles that reflect the diversity of cultures and civilizations around the world. Let's have a go at the following 30 architecture quiz questions and answers to see how much you know.
Architecture Quiz Questions And Answers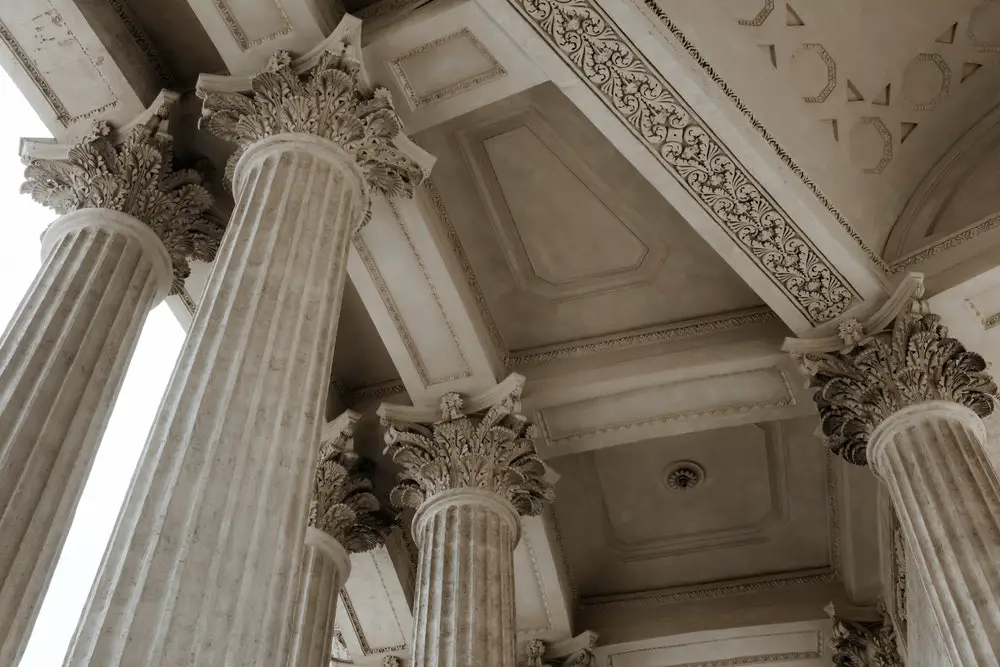 ---
1. As of 2022, what is the tallest building in the world with a height of 828 metres?
A. Shanghai Tower
B. Burj Khalifa
C. One World Trade Center
---
2. According to the German architect Ludwig Mies van der Rohe: "Architecture starts when you carefully put two … together well."
A. Pillars
B. Stones
C. Bricks
---
3. What is the name of this beautiful church in Istanbul, Turkey?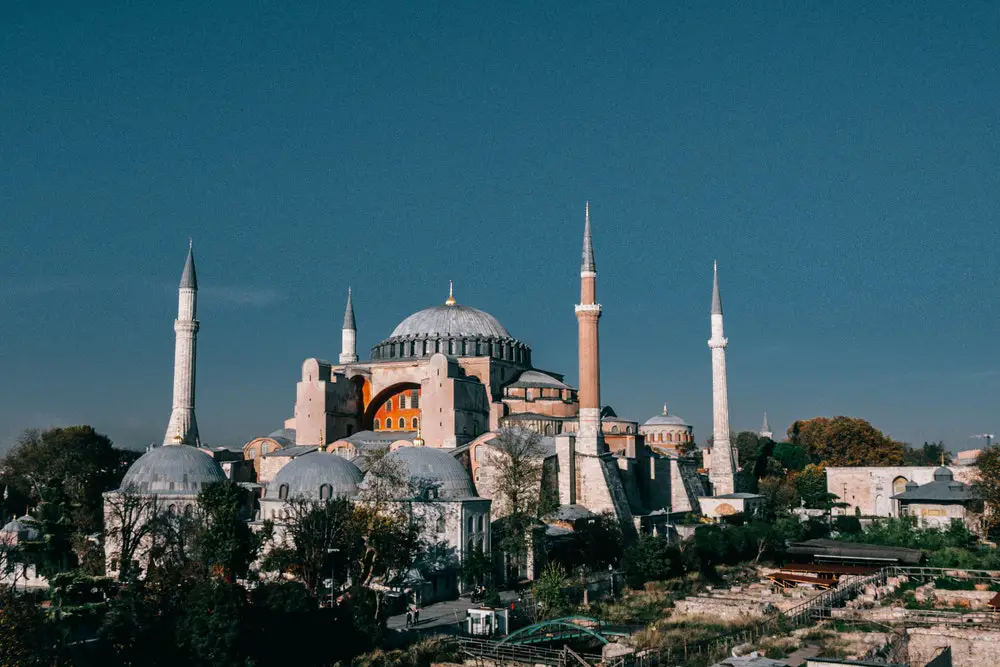 A. Hagia Sophia
B. Church of the Holy Sepulchre
C. St. Mark's Basilica
---
4. Which of the following awards is often referred to as the Nobel Prize in architecture?
A. Pritzker Architecture Prize
B. Royal Gold Medal
C. LEAF Award
---
5. Which style of architecture is characterised by blocky, monolithic, and massive looks with large-scale use of poured concrete and rigid geometric style?
A. Vandalism
B. Brutalism
C. Cruelism
---
6. In which country can you visit the Giza Pyramid Complex?
A. Morocco
B. Algeria
C. Egypt
---
7. La Sagrada Familia in Barcelona is the main work of which architect?
A. Antoni Gaudí
B. Frank Lloyd Wright
C. Philip Johnson
---
8. Which of the following features is often found in Gothic churches and cathedrals?
A. Rose windows
B. Ionic columns
C. Decorated mirrors
---
9. The design of the Sydney Opera House in Australia is inspired by what?
A. Seashells
B. Sails of boats
C. Glaciers
---
10. Which style of architecture emerged in the 1970s under the influence of technology?
A. Deconstruction
B. High tech
C. Futurism
---
11. Which of the following palaces was not designed in the Rococo style?
A. Sanssouci Palace
B. Potala Palace
C. Catherine Palace
---
12. What is the most common nickname for the Eiffel Tower in Paris, France?
A. The shard
B. The iron lady
C. The big pillar
---
13. What kind of structure is the Washington Monument in the United States?
A. Obelisk
B. Tracery
C. Spire
---
14. Moorish architecture is a type of architecture associated with which religion?
A. Islam
B. Hinduism
C. Buddhism
---
15. The Parthenon in Greece was built in dedication to which ancient goddess?
A. Hera
B. Artemis
C. Athena
---
16. The Louvre Pyramid in Paris is constructed from which materials?
A. Stones
B. Bricks
C. Metals and glasses
---
17. What is the main principle of organic architecture?
A. To promote harmony between the natural world and human habitation
B. To incorporate as many natural features as possible into human habitation
C. To seek harmony between agriculture and architecture
---
18. Which prominent architect is often called the "father of modernism" and "father of skyscrapers"?
A. Le Corbusier
B. Louis Sullivan
C. Richard Rogers
---
19. What is the name of the tall, slender tower that is built adjacent to or into a mosque?
A. Minaret
B. Muhammad
C. Monet
---
20. Which of the following facts is true about architecture?
A. It used to be an Olympic sport
B. It was first practised by ancient Greeks
C. It was banned by Hitler during World War II
---
21. The academic style of architecture Beaux-Arts originated in which country?
A. Greece
B. The Netherlands
C. France
---
22. Which eclectic and rebellious style of architecture challenged the restricting standards of modern architecture when it was first introduced in the 1960s?
A. Postmodern architecture
B. Contemporary architecture
C. Futuristic architecture
---
23. What is the name of this iconic structure, an ivory-white marble mausoleum completed in 1643?
A. Castel Sant' Angelo
B. Taj Mahal
C. Imam Husayn Shrine
---
24. Which of the following video games enables players to design and create their own houses, buildings, or even cities?
A. Vice City
B. SimCity
C. Goron City
---
25. Which character works as an architect in the American sitcom How I Met Your Mother?
A. Barney Stinson
B. Ted Mosby
C. Marshall Eriksen
---
26. Which capital city was declared a World Heritage Site in 1987 thanks to its uniquely artistic urban planning and modernist architecture?
A. Singapore
B. Washington D.C.
C. Brasilia
---
27. The Scottish architect Archibald Keir Leitch was most famous throughout Ireland and Great Britain for his work designing which type of structures?
A. Football stadiums
B. Theatres
C. Office buildings
---
28. The word architecture comes from the Greek term "arkhitekton", which literally means "chief …"
A. Designer
B. Creator
C. Planner
---
29. Sir Edwin Lutyens, a prominent English architect, is known for the planning of which capital city?
A. Islamabad, Pakistan
B. New Delhi, India
C. Dhaka, Bangladesh
---
30. The Amalienborg, which was built in the Rococo style, is the residence of the royal family in which country?
A. Germany
B. Denmark
C. Sweden
---
What do you think about these architecture quiz questions and answers? We hope you learn some interesting facts and enjoy your time. For more challenges on the same topic, check out the following famous landmarks quiz, or this trivia geology quiz.