Millions of people travel around the world each year to visit prominent attractions. Whether they are man-made or natural, these destinations represent the local culture and lifestyle. Check out the following 39 trivia famous landmarks quiz questions and answers to see if you are a true backpacker.
Famous Landmarks Quiz Questions And Answers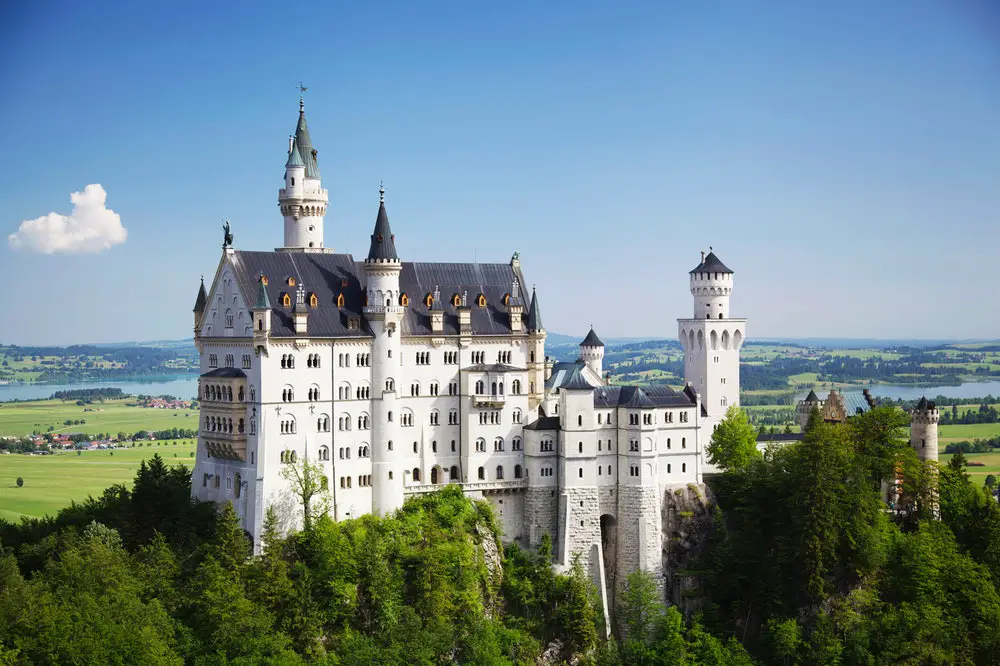 ---
1. In which European city can we find the Eiffel Tower?
A. London
B. Paris
C. Berlin
---
2. What is the approximate length of the Great Wall of China?
A. More than 3,300 kilometres
B. More than 6,400 kilometres
C. More than 9,700 kilometres
---
3. The Great Barrier Reef is a natural landmark in which country?
A. Papua New Guinea
B. New Zealand
C. Australia
---
4. The Empire State Building in New York was completed in which year?
A. 1905
B. 1931
C. 1953
---
5. What is the name of the famous landmark in Northern Ireland characterised by interlocking basalt columns from ancient volcanic eruption?
A. Giant's Causeway
B. Cliffs of Moher
C. Big Sur
---
6. In which year did the Leaning Tower of Piza finally stop sinking?
A. 1990
B. 2001
C. 2008
---
7. The Great Pyramid of Giza had been the highest man-made structure in the world for how many years?
A. 2,300 years
B. 3,800 years
C. 4,500 years
---
8. The Scottish explorer David Livingstone was the first European to see which waterfall in 1855?
A. Victoria Falls
B. Niagara Falls
C. Iguazu Falls
---
9. Which waterfall is the natural border between the United States of America and Canada?
A. Gullfoss Galls
B. Victoria Falls
C. Niagara Falls
---
10. Angkor Wat is one of the largest religious monuments in the world. In which country can we find this temple complex?
A. Cambodia
B. Laos
C. Myanmar
---
11. Which city is known for the beautiful parliament building located on Danube River?
A. Sofia, Bulgaria
B. Budapest, Hungary
C. Vienna, Austria
---
12. The Statue of Liberty was designed and build in which country?
A. The United States of America
B. The United Kingdom
C. France
---
13. What is the big sinkhole located in the middle of the ocean in Belize?
A. The Great Blue Hole
B. The Water Hole
C. The Deep Hole
---
14. Which of the following landmarks was built by an Indian emperor to commemorate his wife?
A. Akshardham Temple
B. India Gate
C. Taj Mahal
---
15. The Stonehenge was first built for which purpose?
A. Religious
B. Burial
C. Festive
---
16. What is the nickname of the clock tower in London?
A. Giant Clock
B. Great Bell
C. Big Ben
---
17. This religious landmark in the Old City of Jerusalem is a holy site in Islam, Christianity, and Judaism for thousands of years. What is it?
A. The Temple of Heaven
B. The Temple Mount
C. The Temple of Abraham
---
18. Which of the following U.S presidents is not carved into Mount Rushmore?
A. John Adams
B. Abraham Lincoln
C. George Washington
---
19. Machu Picchu used to be the citadel of which South American civilisation?
A. Mayan
B. Aztecs
C. Incas
---
20. Some parts of the Roman Coliseum in Italy were destroyed by what?
A. Fire
B. Earthquake
C. Flood
---
21. Which sacred rock is the most famous natural landmark in Australia?
A. Uluru
B. Eleebana
C. Awaba
---
22. Which landmark in Singapore is famous for its Supertrees?
A. Gardens by the Bay
B. San Grato Park
C. Miracle Garden
---
23. In which Brazilian city can we find the statue "Christ the Redeemer", which is one of the most famous landmarks in the world?
A. Rio de Janeiro
B. Sao Paulo
C. Brasilia
---
24. Which Roman Catholic in Spain has been still in construction since 1882?
A. Santiago de Compostela Cathedral
B. Burgos Cathedral
C. Sagrada Familia
---
25. Which observation tower is considered to be the most iconic landmark in Seatle?
A. CN Tower
B. Space Needle
C. Milad Tower
---
26. The Burj Khalifa, the tallest building in the world, is located in which city?
A. Dubai, UAE
B. Doha, Qatar
C. Medina, Saudi Arabia
---
27. What is the name of the bridge that connects the Old Town and the Lesser Town in Prague, Czech Republic?
A. Chapel Bridge
B. Charles Bridge
C. Ponte Bridge
---
28. Which famous in Germany was the inspiration for Disneyland?
A. Heidelberg Palace
B. Hohenzollern Castle
C. Neuschwanstein Castle
---
29. Which castle in Romania is mostly associated with the Dracula novels?
A. Bran Castle
B. Corvin Castle
C. Bodiam Castle
---
30. Which natural landmark is considered to be the symbol of Japan?
A. Nachi Waterfall
B. Mount Fuji
C. Akiyoshido Cave
---
31. Wat Rong Khun, also known as the White Temple, is a Buddhist-styled art exhibit in which country?
A. China
B. Indonesia
C. Thailand
---
32. Lake Wanaka is a famous natural landmark in New Zealand. What is special about it?
A. It is the largest lake in the country
B. It has a tree sticking out from the water
C. It is a holy site of the Maori people
---
33. Which natural landmark is the highest mountain in Antarctica?
A. Mount Everest
B. Mount Erebus
C. Mount Vinson Massif
---
34. What is the only remaining landmark of the Seven Wonders of the Ancient World?
A. Great Pyramid of Giza
B. Colossus of Rhodes
C. Temple of Artemis
---
35. The last one in this list of famous landmarks quiz questions and answers: which bronze statue located on a rock by the waterside is the icon of Copenhagen, Denmark?
A. The Motherland Calls
B. Venus de Milo
C. The Little Mermaid
---
36. In which island can you find mo'ai, which are giant human figures carved from volcanic ash?
A. Galapagos Island
B. Easter Island
C. Falkland Island
---
37. What is the colour of the Golden Gate Bridge in San Francisco?
A. Yellow
B. Pink
C. Orange
---
38. The design of Sydney Opera House in Australia is inspired by what?
A. Sails of boats
B. Seashells
C. Ice mountains
---
39. What do people often do when they visit Trevi Fountain in Rome, Italy?
A. Drinking water
B. Tossing a coin
C. Touching the statue
---
There are thousands of unique and distinctive destinations in every country and continent. With these famous landmarks quiz questions and answers about some famous destinations, perhaps you can now have a few more options in the bucket list for this summer holiday. Check out the following trivia geography quiz or this quiz about Brazil for more interesting facts.