Black people have been playing an important role in the development of the world throughout history. Recent protests and demonstrations have again called for more rights and participation of the group in many countries, especially the United States of America and the United Kingdom. We have compiled a list of 35 trivia black history quiz questions and answers to test your knowledge.
Black History Quiz Questions And Answers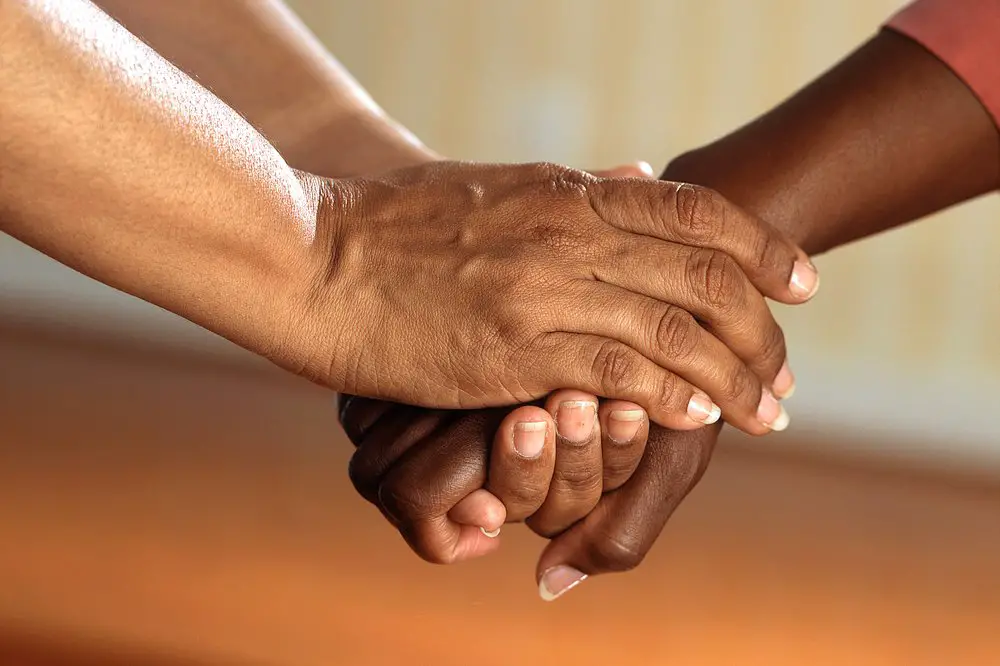 ---
1. In 1996, Kofi Annan became the first black African Secretary Generation of which international organization?
A. International Monetary Fund
B. United Nations
C. World Bank
---
2. Who was the first black goalkeeper to play in Britain?
A. David James
B. Arther Wharton
C. Clyde Best
---
3. Britain first passed an official act to outlaw the institution of slavery in which year?
A. 1799
B. 1833
C. 1875
---
4. Paul Stephenson, Roy Hackett, and Guy Bailey made history as part of the 1963 campaign against a bus firm that refused to hire Asian and black drivers in which city in the UK?
A. Bristol
B. Liverpool
C. London
---
5. Which pioneer of hair products became the first black female millionaire in the U.S.?
A. Mary Ellen
B. Folorunsho Alakija
C. Sarah Breedlove
---
6. What was the approximate population of black people in London by the end of the 1700s?
A. Around 2,000 people
B. Around 20,000 people
C. Around 200,000 people
---
7. Born in Trinidad, Billy Ocean is the biggest selling black recording star in Britain. How many records has he sold during his lifetime?
A. 10 million
B. 20 million
C. 30 million
---
8. In 1981, Charles Chapman became the first black athlete to swim across which water region?
A. English Channel
B. Mediterranean Sea
C. Atlantic Ocean
---
9. Which black British newspaper was founded in 1995 by Ghanaian son-in-law of Rupert Murdoch?
A. The West Indian Gazette
B. The New Nation
C. The Voice
---
10. Naomi Campbell was first on the cover of the French Vogue magazine in which year?
A. 1980
B. 1988
C. 1996
---
11. Which footballer became the first black player to captain England in 1993?
A. Sol Campbell
B. John Barnes
C. Paul Ince
---
12. The statue of which person was toppled by protestors during the Black Lives Matter movement in Bristol on June 7, 2020?
A. Trayvon Martin
B. Edward Colston
C. Barbara Blake
---
13. Died in London in 1881, which black nurse is known for saving the lives of many British soldiers in the 1885 Crimean War?
A. Milton Hanson
B. Mary Seacole
C. Nola Ishmael
---
14. Which black female singer performed three theme songs in the James Bond movies?
A. Shirley Bassey
B. Sade Adu
C. Carole Bayer Sager
---
15. "Injustice anywhere is a threat to justice everywhere." Who said that?
A. Malcolm X
B. Martin Luther King Jr.
C. Rosa Parks
---
16. British taxpayers stopped paying off incurred government debt to compensate slave owners due to the abolition of slavery. When did this happen?
A. 2005
B. 2010
C. 2015
---
17. Who was the first African-American student to graduate from Harvard University and later become a senator in the U.S. government?
A. Hiram Rhodes Revels
B. Barack Obama
C. Blanche Bruce
---
18. In which year were the first African slaves brought to North America?
A. 1619
B. 1685
C. 1727
---
19. What is the name of the first historically black university in the United States of America?
A. Colby College
B. Lincoln University
C. Cheyney University
---
20. What is Rosa Parks known for?
A. Protecting a black child from white passengers on the bus
B. Donating millions of dollars for black charities
C. Refusing to give her seat to a white man on the bus
---
21. The Notting Hill Carnival is an important event in Black British culture. When did the first even happen?
A. 1966
B. 1970
C. 1974
---
22. Harold Moddy established this organisation in 1931 to fight for civil rights and racial equality in Britain and other parts of the world. What is it?
A. The United Organization of Coloured People
B. British Association of Racial Equality
C. The League of Coloured Peoples
---
23. Wilfred Wood was the first black to become …
A. An editor-in-chief in a British newspaper
B. A bishop in the Church of England
C. A commander in the British army
---
24. When did Keith Vaz, Bernie Grant, Paul Boateng, and Diane Abbott become the first black member of parliaments in the U.K?
A. 1987
B. 1993
C. 1998
---
25. Who was the first black newsreader in Britain in 1968?
A. Barbara Blake Hannah
B. Trevor McDonald
C. Moira Stuart
---
26. At its peak, what was the approximate slave population in America?
A. Around 1 million
B. Around 3 million
C. Around 4 million
---
27. Who was the first black person to win the Nobel Peace Prize in 1950?
A. Martin Luther King Jr.
B. Nelson Mandela
C. Ralph Bunche
---
28. Which system of institutionalised racial segregation existed in South West Africa and South Africa from 1948 to 1990s?
A. White Supremacy
B. Apartheid
C. Racial Hierarchies
---
29. In which year was slavery abolished in America with the ratification of the Thirteenth Amendment?
A. 1835
B. 1865
C. 1895
---
30. The last one in this list of black history quiz questions and answers: Which U.S. President signed the Emancipation Act, which gave all slaves in America their freedom?
A. Andrew Johnson
B. Ulysses S. Grant
C. Abraham Lincoln
---
31. Who was the first black actress to win 5 Grammy Awards in a single year?
A. Missy Elliott
B. Foxy Brown
C. Lauryn Hill
---
32. Which holiday in the US celebrates the emancipation of enslaved African Americans?
A. Juneteenth
B. Memorial Day
C. Martin Luther King Jr. Day
Jr. Day
---
33. Before becoming the President of the US, Barack Obama served as a senator in which state?
A. Illinois
B. New York
C. Maine
---
34. What is the oldest historically black colleges in the US?
A. Morehouse College
B. Cheyney College
C. Morris College

---
35. When was the first black woman elected to the US Congress?
A. 1958
B. 1968
C. 1978
---
We hope these black history quiz questions and answers can give you more insight into a group that should deserve better and fairer treatments. Black or white, we are one race: the human. Check out the following trivia Titanic quiz or this Guy Fawkes quiz if you want to learn more interesting facts.