Most of us know about Mozart or Beethoven and some of their famous pieces. But how much do you actually know about the history, meanings, and musical terms of this music style? Whether you are a big fan, a parent who wants to introduce your young kids, or a teacher, check out these 30 trivia classical music quiz questions and answers.
Classical Music Quiz Questions And Answers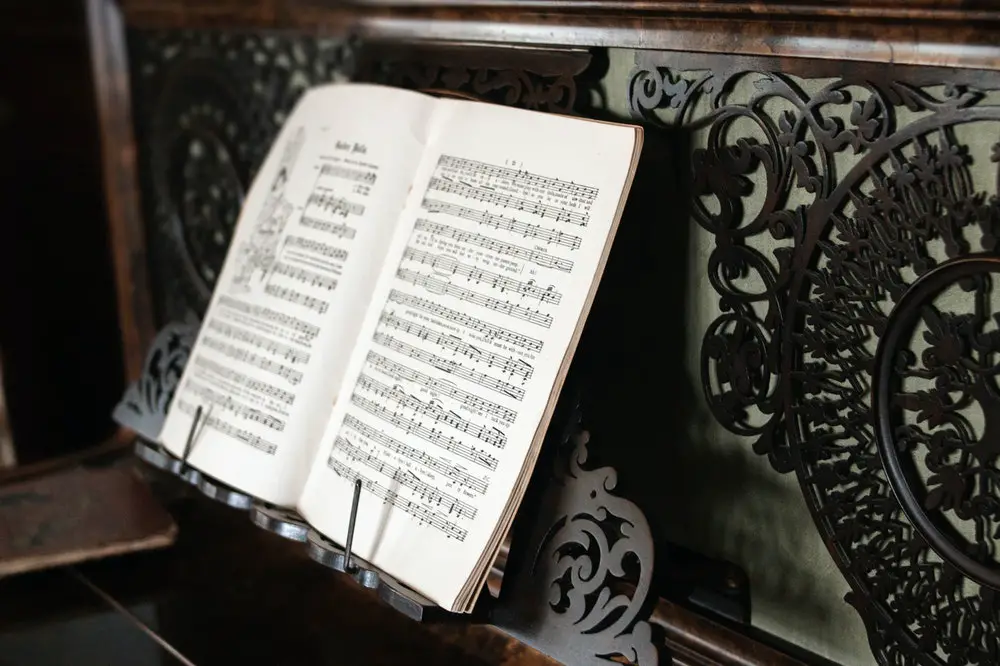 ---
1. In addition to Ludwig van Beethoven, which composer also wrote a Pastoral Symphony?
A. Vaughan Williams
B. William Walton
C. Franz Schubert
---
2. Which of the following is a distinctive feature of the waltz?
A. 2 beats in a bar
B. 3 beats in a bar
C. 4 beats in a bar
---
3. Which of the following periods of classical music came first?
A. Romantic
B. Baroque
C. Classical
---
4. Which 19th-century Italian violinist and composer was often regarded as "The Devil's Violinist" because he often performed with a one-string violin?
A. Niccolo Paganini
B. Gioachino Rossini
C. Antonio Vivaldi
---
5. Which of the following facts is NOT true about Joseph Haydn?
A. He established the string quartet
B. He established the symphony
C. He established the sonata form
---
6. Which of the following artists used to perform with Luciano Pavarotti during his lifetime?
A. Celine Dion
B. Madonna
C. Lady Gaga
---
7. What is the name of the group of prominent Russian composers, including Rimsky-Korsakov, Balakirev, Borodin, and Tchaikovsky?
A. The Dominant Chord
B. The Mighty Handful
C. The Manful Note
---
8. The Austrian composer Wolfgang Mozart was born in which city?
A. Vienna
B. Salzburg
C. Graz
---
9. Ludwig van Beethoven originally planned to dedicate the Eroica, his Third Symphony, to which prominent figure?
A. Napoleon Bonaparte
B. Wolfgang Mozart
C. Alexander the Great
---
10. Which composer was given the title of Master of the Queen's Music
A. Harold Darke
B. Frank Bridge
C. Sir Walter Parratt
---
11. How many ballades did the Polish composer Fryderyk Chopin compose during his life?
A. 0
B. 4
C. 13
---
12. Which of the following happened to Ludwig van Beethoven in his later life?
A. He became deaf
B. His business went bankrupt
C. He got divorced from his wife
---
13. Which of the following musical instrument is often associated with Sir Yehudi Menuhin?
A. Piano
B. Cello
C. Violin
---
14. Piano belongs to which family of musical instruments?
A. Percussion family
B. Keyboard family
C. Woodwind family
---
15. Which of the following is a group of 4 violin concerti written by Italian composer Antonio Vivaldi?
A. The Four Cities
B. The Four Years
C. The Four Seasons
---
16. Which prolific composer wrote more than 1100 musical works and had 20 children, 3 of whom were also musicians?
A. Johann Sebastian Bach
B. Johann Strauss
C. Richard Wagner
---
17. The Enigma Variation: Variation XI (G.R.S) by the English composer Sir Edward Elga was partially inspired by which animal?
A. A dog
B. A cat
C. A horse
---
18. Conductor, sir Malcolm Sargent, always appeared on the podium with a carnation in which colour?
A. Black
B. White
C. Blue
---
19. How old was Giuseppe Verdi when he composed the Messa de Requiem?
A. 20 years old
B. 40 years old
C. 60 years old
---
20. When we sing with a high head voice beyond the vocal range, which register do we use?
A. Mezza voce
B. Falsetto
C. Madrigal
---
21. What do we call the first note of a scale?
A. Root
B. Bottom
C. Tonic
---
22. Which famous composer known for his musicals and orchestral composition died at the age of 38 due to a brain tumour?
A. Sergei Rachmaninov
B. Arnold Schoenberg
C. George Gerschwin
---
23. The Austrian composer Wolfgang Mozart is known as a child prodigy with a gift for music. How old was he when he composed the first symphony?
A. 5
B. 8
C. 13
---
24. Which composer created a symphony in which each musician has to stop playing and leave the stage one by one until only two people are left on the stage?
A. Joseph Haydn
B. Ludwig van Beethoven
C. Antonio Vivaldi
---
25. Which of the following classical music works is written as a dedication to "the memory of …"
A. A king
B. An angel
C. A soldier
---
26. What was the nickname of the Italian Baroque composer Antonio Vivaldi?
A. The Blue Wave
C. The Red Priest
C. The White Angel
---
27. The Pachelbel's Canon is the most popular work by the German composer Johann Pachelbel. It was originally written in which key?
A. A major
B. C major
C. D major
---
28. Which of the following works changed the way people looked at symphonies and helped popularise this musical style?
A. Symphony No. 41 in C Major (Jupiter) by Mozart
B. Symphony No. 9 in D Minor, Op. 125 (Choral) by Beethoven
C. Faust Symphony by Liszt
---
29. Which term is mostly used to refer to a group of three composers in Western art music during the Classical period in the late 18th century, including Beethoven, Mozart, and Haydn?
A. The First Viennese School
B. The First Classical School
C. The First Golden School
---
30. The last one on this classical music quiz Franz Schubert was the first composer of which classical music period?
A. The Baroque Era
B. The Romantic Era
C. The Renaissance Era
---
What do you think about these classical music quiz questions and answers? We hope you have learned many interesting facts about the history and meaning of well-known masterpieces. For more challenges, check out the following music lyrics quiz.