Although February is the shortest month of the year, there are many holidays and events to celebrate. Let's take a look at the following 32 February quiz questions and answers to see how much you know.
February Quiz Questions And Answers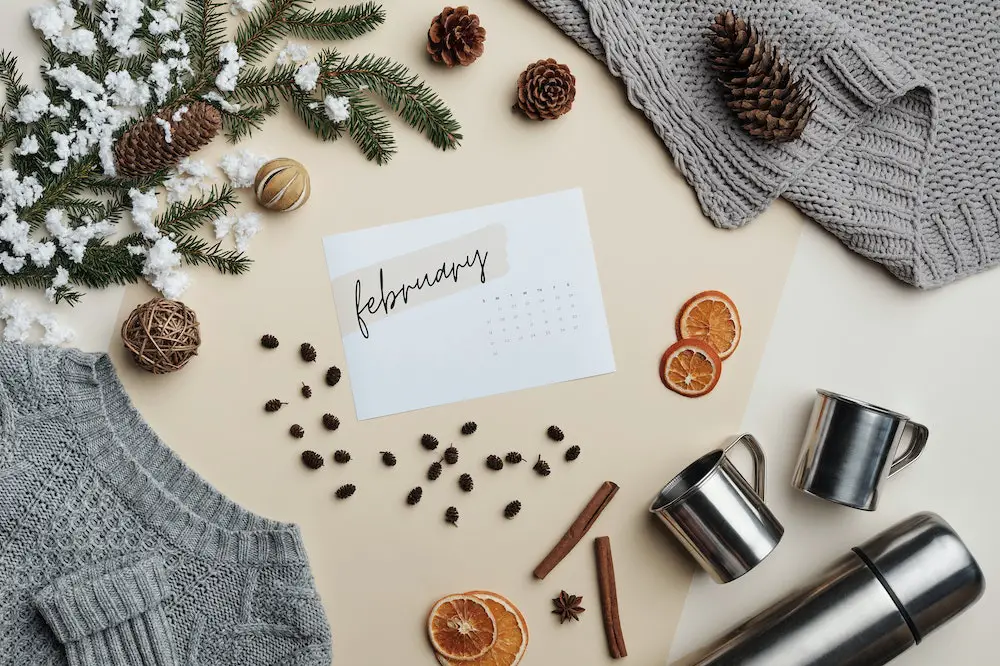 ---
1. When do people around the world celebrate Valentine's Day?
A. February 4
B. February 14
C. February 24
---
2. Who is Valentine?
A. A princess
B. A priest
C. A goddess
---
3. In leap years, how many days are there in February?
A. 28
B. 29
C. 30
---
4. Holi, also known as the Festival of Colours or the Festival of Spring, is a popular ancient festival in which religion?
A. Hinduism
B. Islam
C. Judaism
---
5. Which of the following is a popular tradition observed in Canada and the United States annually on February 2?
A. Beaver Day
B. Otter Day
C. Groundhog Day
---
6. On 14 February 1876, the Scottish researcher Alexander Graham Bell successfully applied for a patent for which invention?
A. Light bulb
B. Elevator
C. Telephone
---
7. What is the birthstone for the month of February?
A. Garnet
B. Amethyst
C. Aquamarine
---
8. What is the name of the full moon in February?
A. Snow Moon
B. Rain Moon
C. Wind Moon
---
9. If you were born on February 1, what will be your zodiac sign?
A. Aquarius
B. Pisces
C. Taurus
---
10. What is the birth flower for the month of February?
A. Gladiolus
B. Morning glory
C. Violet
---
11. The 2022 Winter Olympics was held from 4 to 20 February 2020 in which Asian city?
A. Tokyo, Japan
B. Beijing, China
C. Seoul, South Korea
---
12. What is the top award for the winners of the Berlin International Film Festival, which is held every February?
A. The Golden Globe
B. The Golden Bear
C. The Golden Disk
---
13. Which Christian festival is observed on February 2 to commemorate the occasion when the Virgin Mary was purified 40 days after the birth of Jesus?
A. Candlemas
B. Michaelmas
C. Ascension Day
---
14. The word "February" was named after the Latin word "februum". What does it mean?
A. Chivalry
B. Loyalty
C. Purification
---
15. Taking place every February, the "Super Bowl" is the annual playoff final game of the national league of which sport in the United States?
A. Basketball
B. Baseball
C. American football
---
16. February is known as the History Month for which group of people in Canada and the United States?
A. LGBT
B. Black
C. Women
---
17. What is the most special thing about the Carnival of Venice, which takes place every February in Venice, Italy?
A. Colourful shoes
B. Elaborate masks
C. Ancient costumes
---
18. Which festival in Brazil, usually taking place in February, is considered the biggest carnival in the world with up to 2 million people each day on the streets?
A. Rio Carnival
B. Sau Paolo Carnival
C. Brasilia Carnival
---
19. In which of the following countries do people often celebrate the traditional New Year in February?
A. China
B. India
C. Russia
---
20. The Jorvik Viking Festival is held annually in February in which British city?
A. Cornwall
B. Edinburgh
C. York
---
21. Which award was held every February by the British Phonographic Industry to recognise the best in international and British music?
A. BAFTA Awards
B. BRIT Awards
C. UK Entertainment Awards
---
22. On 6 February 1952, who succeeded King George VI to the throne of England?
A. George VII
B. Elizabeth II
C. Victoria
---
23. Which human rights activist was assassinated on 21 February 1965 in Manhattan, New York City?
A. Rosa Parks
B. Martin Luther King Jr.
C. Malcolm X
---
24. The February Revolution was a social and political movement that took place in which country in 1917?
A. Germany
B. Russia
C. France
---
25. On 16 February 1659, what was first used in Britain by Mr Nicholas Vanacker to settle his debt?
A. A cheque
B. Printed money
C. A credit card
---
26. "Février" is the word for February in which language?
A. Spanish
B. German
C. French
---
27. Which city in South America was established by a Spanish conquistador named Pedro de Mendoza on 2 February 1536?
A. Lima, Peru
B. Buenos Aires, Argentina
C. Rio de Janeiro, Brazil
---
28. What is the probability for a baby to be born on February 29th, also known as Leap Day?
A. 1 in 586
B. 1 in 1461
C. 1 in 3213
---
29. Which social media platform was founded by a Harvard student on 4 February 2004?
A. Facebook
B. Twitter
C. YouTube
---
30. In February 1964, which English band attracted up to 73 million American viewers on their first TV appearance in the US on the "Ed Sullivan Show"?
A. The Rolling Stones
B. The Beatles
C. Led Zeppelin
---
31. Which of the following months always begins on the same day of the week as February?
A. April
B. July
C. November
---
32. On 2 February 1943, the German Sixth Army surrendered at which Russian city during World War II?
A. Moscow
B. St. Petersburg
C. Stalingrad
---
What do you think about these February quiz questions and answers? We hope you learn some interesting facts and enjoy your time. For more challenges on the same topic, check out the following January quiz.