Located right at the heart of Europe, Germany is the land of a unique culture shaped by amazing cuisine, impressive architecture, and historical influences. It is also a modern country where technology, manufacturing, and discipline are prioritized. If you are planning to visit this nation or want to learn more about it, then check out the following 31 trivia Germany quiz questions and answers.
Germany Quiz Questions And Answers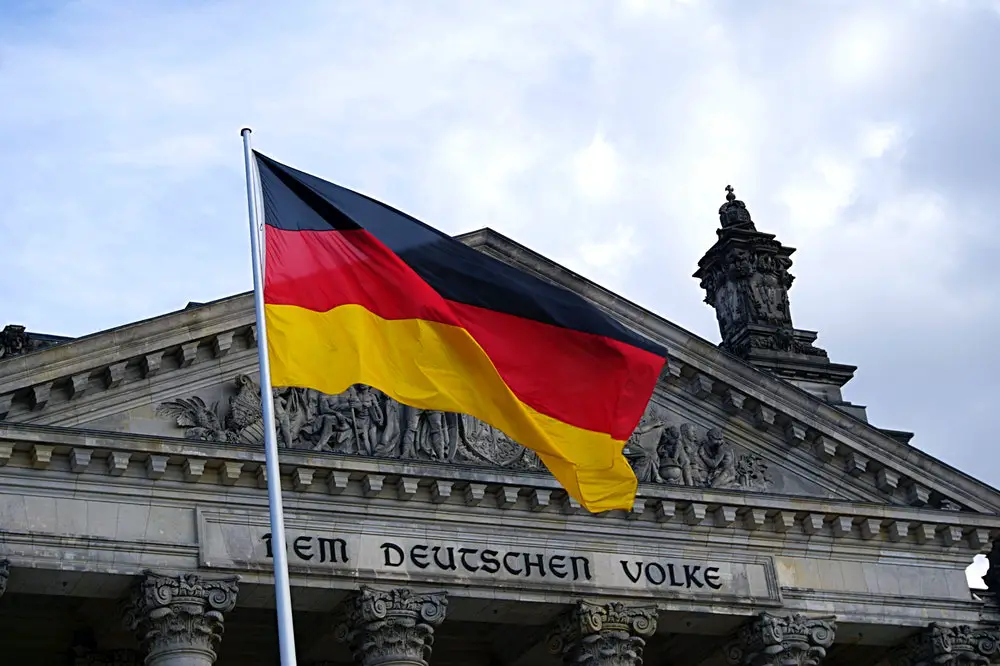 ---
1. How many states are there in Germany?
A. 16
B. 28
C. 35
---
2. Which is the second-largest city in Germany by population, after the capital of Berlin?
A. Frankfurt am Main
B. Munich
C. Hamburg
---
3. What is the full name of Germany?
A. The United States of Germany
B. Federal Republic of Germany
C. German Democratic Republic
---
4. Who was the founder as well as the first chancellor of Germany?
A. Frederick I
B. Adolf Hitler
C. Otto von Bismarck
---
5. What is the approximate population of Germany (as of 2021)?
A. More than 60 million
B. More than 70 million
C. More than 80 million
---
6. Which of the following historical events marked the reunification of Germany on November 9, 1989?
A. West Germany defeated East Germany in the civil war
B. The fall of the Berlin wall
C. Leaders of West and East Germany signed a peace treaty
---
7. Which of the following countries does not share the same border with Germany?
A. Hungary
B. Poland
C. Denmark
---
8. Which of the following is NOT a German car company?
A. BMW
B. Mercedes-Benz
C. Renault
---
9. What is the name of the largest beer festival in the world, which takes place annually in Munich?
A. Christkindlmarkt
B. Oktoberfest
C. Cannstatter Wasen
---
10. Which German rock band is known for world-famous hits, such as "Wind of Change" and "Still Loving You"?
A. Metallica
B. Scorpions
C. Ramstein
---
11. Which is the most successful football club in Bundesliga, the top-tier football tournament in Germany?
A. Borussia Dortmund
B. Bayern Munich
C. Union Berlin
---
12. In Germany, people have to pay taxes for which of the following things?
A. Having a bike
B. Having a dog
C. Having more than 3 children
---
13. What is the currency that people use in Germany?
A. Deutsch Mark
B. Euro
C. German Krona
---
14. Which of the following is the highest structure in Germany?
A. The Neuschwanstein Castle
B. The Deutsch Bank Tower
C. Berlin's Television Tower
---
15. What is the maximum speed limit when people drive on the Autobahn or German highway?
A. No limit
B. 120 kilometres/hour
C. 180 kilometres/hour
---
16. Which of the following English word originated from German?
A. Kindergarten
B. Laptop
C. Jeans
---
17. Which three colours are on the national flag of Germany?
A. White, red, black
B. Black, red, yellow
C. Red, green, blue
---
18. German is the official language in how many European countries?
A. 3
B. 5
C. 7
---
19. Which of the following is not a kind of traditional sausage in Germany?
A. Bratwurst
B. Currywurst
C. Chilliwurst
---
20. Which of the following clothing is a traditional dress in Germany?
A. Lederhosen
B. Bademantel
C. Schlafanzug
---
21. Which of the following food products was invented by a German?
A. Gummy bears
B. Baguette
C. Cheesecake
---
22. What is the name of the longest river in Germany?
A. Danube River
B. Elbe River
C. Rhine River
---
23. Which famous castle in the state of Bavaria, Germany, is the inspiration for the iconic Disney castle?
A. Hohenzollern Castle
B. Neuschwanstein Castle
C. Heidelberg Castle
---
24. What is the name of the highest mountain in Germany?
A. Zugspitze
B. Hochkalter
C. Watzmann
---
25. Which of the following facts is true about coloured trash cans in Germany?
A. Green for organic, white for plastic, grey for paper waste
B. Yellow for plastic, brown for organic, blue for paper waste
C. Red for organic, blue for plastic, green for paper waste
---
26. Why did Coca-Cola invent Fanta for the German market during war time?
A. Because nobody liked a brown beverage
B. Because German people did not like the taste of Coca-Cola
C. Because the company had problems finding the ingredients for Coca-Cola
---
27. Which of the following famous philosophers is not German?
A. John Locke
B. Georg Hegel
C. Friedrich Nietzsche
---
28. Who is widely considered to be the greatest German literary figure of the modern era with his most celebrated drama, Faust?
A. Friedrich Schiller
B. Johann Wolfgang Goethe
C. Herman Hesse
---
29. What is the minimum number of years of compulsory education in Germany?
A. 6 years
B. 9 years
C. 12 years
---
30. Which of the following African countries used to be a colony of the German Empire?
A. South Africa
B. Ethiopia
C. Namibia
---
31. Which was the largest and most powerful German kingdom, which was the driving force behind the reunification of Germany in 1871?
A. Rhineland Palatinate
B. Prussia
C. Bavaria
---
What do you think about these Germany quiz questions and answers? Whether you are planning to visit Berlin or a fan of die Mannschaft, we hope you have learned many interesting facts about the country. For more challenges on the same topic, check out the following Australia quiz, or this trivia Countries of the World quiz.