Physics is an important branch of natural science that studies forces, energy, time, space, and other matters. Understanding fundamental knowledge in this subject can help us find out how the world around us works and behaves. If you are confident, check out the following 30 trivia physics quiz questions and answers to test your knowledge.
Physics Quiz Questions And Answers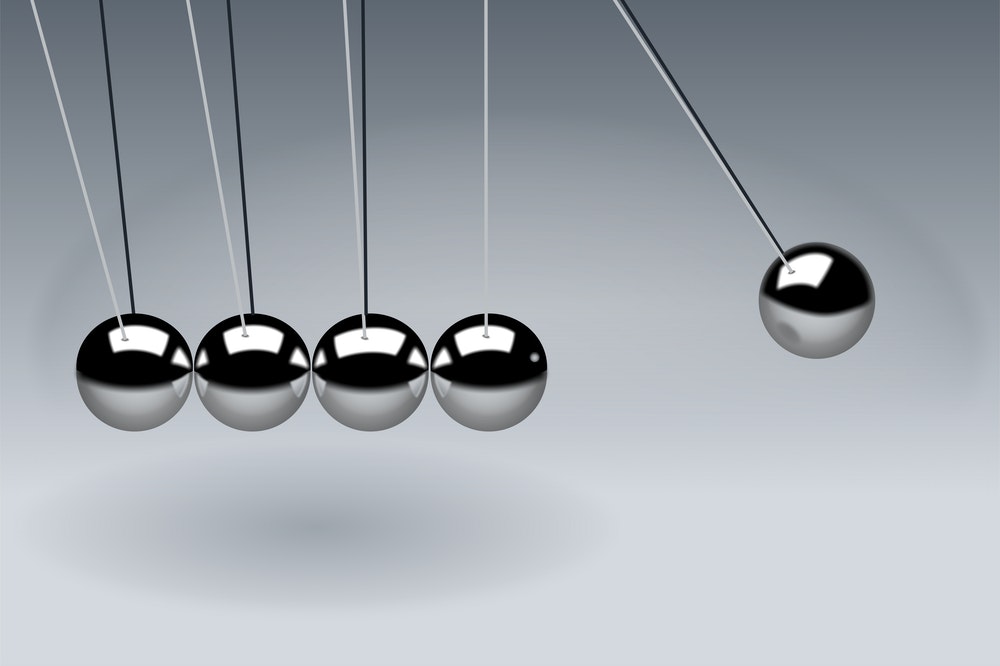 ---
1. Which natural force helps us slows down the car when pulling the brake?
A. Resistance force
B. Friction force
C. Tension force
---
2. Which shape are the typical orbits of comets?
A. Triangle
B. Rectangular
C. Elliptical
---
3. According to Isaac Newton, he was inspired to formulate the theory of gravitation when watching the fall of which fruit from a tree?
A. Grapes
B. Apples
C. Pearls
---
4. Which of the following energy resources generates most of the electricity used all over the world?
A. Fossil fuels
B. Renewable energy resources
C. Nuclear power
---
5. Which of the following speeds is faster?
A. The speed of sound
B. The speed of light
C. The speed of electricity
---
6. Which of the following can be measured by the unit horsepower or HP?
A. Electrical resistance
B. The output of motors
C. Air temperature
---
7. There are 4 states of matter in physics: gas, liquid, solid, and …
A. Electron
B. Crystal
C. Plasma
---
8. Which kind of lens is used to make a magnifying glass?
A. Convex lens
B. Concave lens
C. Plano concave lens
---
9. How many colours are there in sunlight?
A. 1
B. 3
C. 7
---
10. How can we calculate the velocity of a vehicle?
A. Divide the travelled distance by the taken time
B. Divide the taken time by the travelled distance
C. Multiply the travelled distance with the taken time
---
11. Which term refers to the ability of an element to return to the original shape after being deformed?
A. Integrity
B. Elasticity
C. Flexibility
---
12. Who was the first scientist to win the Nobel Prize in Physics with his discovery of X-rays?
A. Wilhelm Roentgen
B. Pierre Curie
C. Max Planck
---
13. According to the laws of physics, energy is …
A. Stored
B. Contained
C. Conserved
---
14. Which law of physics states that all forces between two objects exist in the opposite direction and equal magnitude?
A. Avagadro's Law
B. Newton's Third Law
C. Ohm's Law
---
15. Which of the following forms of radiation has the shortest wavelength?
A. Radio wave
B. X-rays
C. Gamma ray
---
16. Which of the following books is written by the English physicist Stephen Hawking?
A. A Brief History of Time
B. The Order of Time
C. The Black Hole War
---
17. The German theoretical physicist Max Planck is often known as the father of which theory in physics?
A. Theory of relativity
B. Quantum theory
C. Density functional theory
---
18. In which of the following environments can sound travel fastest?
A. Air
B. Liquid
C. Solid
---
19. The letter "m" typically represents which concept in physics?
A. Motion
B. Mass
C. Miles
---
20. Which type of energy does an object have when it is in motion?
A. Kinetic energy
B. Thermal energy
C. Nuclear energy
---
21. Which of the following physical features is a function of gravity?
A. Your height
B. Your belly size
C. Your weight
---
22. Which of the following devices is used to measure wind speed?
A. Anemometer
B. Barometer
C. Dynamometer
---
23. What can we do with a prism?
A. To block white colour from sunlight
B. To split sunlight into different colours
C. To combine different light colours into white light
---
24. Decibel or Db is the unit of measurement for what?
A. Light intensity
B. Loudness
C. Temperature
---
25. Which has the lower temperature: 0 degrees Celsius or 32 degrees Fahrenheit?
A. 0 degree Celsius
B. 32 degrees Fahrenheit
C. Both are equal
---
26. Why are woollen clothes better than other materials in keeping our bodies warm during the winter?
A. Wool is a bad conductor
B. Wool can absorb heat from the surrounding environment
C. Wool increases the body temperature
---
27. If we reduce the length of a pendulum, what happens to its time of oscillation?
A. Increase
B. Decrease
C. Remain unchanged
---
28. Imagine you are on the bus to school. When the bus takes a sudden turn, you are thrown outward. What causes this physical phenomenon?
A. Change in acceleration
B. Change in momentum
C. Inertia of motion
---
29. Which type of reaction generates the main source of energy in the sun?
A. Nuclear fusion
B. Nuclear fission
C. Chemical reaction
---
30. Why do manufacturers of electric bulbs use tungsten for making the filament?
A. It is melted at a very high temperature
B. It is malleable
C. It is a good conductor
---
What do you think about these physics history quiz questions and answers? We hope you have learned many interesting facts about this important branch of natural science. For more challenges on the same topic, check out the following biology quiz.