There are many things to make us love the summertime: holiday, sunshine, nice beaches, ice cream, and pool parties. Everyone seems to spend more time outside to make use of the long and sunny days. Whether you want to entertain during a rainy day or kick off the season with a challenge, try the following 35 trivia summer quiz questions and answers.
Summer Quiz Questions And Answers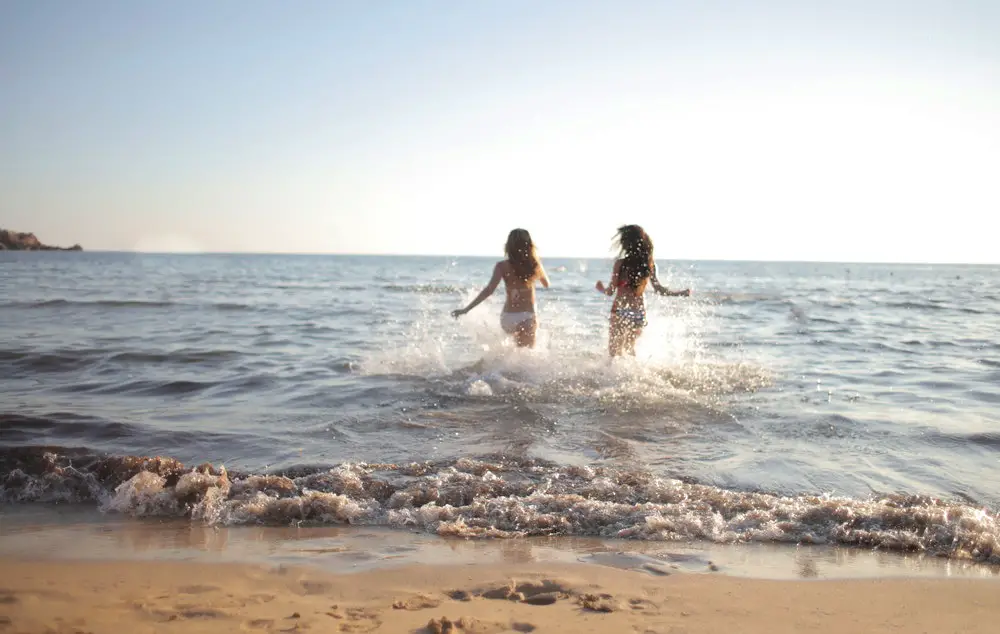 ---
1. The summer lasts from June to September in the northern hemisphere. When is the summertime in the southern hemisphere?
A. From June to September
B. From October to December
C. From December to March
---
2. Which of the following facts is NOT true about the summer solstice?
A. It occurs in July each year
B. The sun reaches the highest point in the sky in the year
C. The day has the most hours of daylight in the year
---
3. Sumardagurinn fyrsti, which literally means the first day of summer, is an annual public holiday in which European country?
A. Denmark
B. Iceland
C. Finland
---
4. The phrase "the dog days of summer" is named after the "Dog Star". What is the official name of this star?
A. Sirius
B. Canopus
C. Vega
---
5. Which term is used for a period of unseasonable dry, warm weather in autumn from September to November?
A. Arabian Summer
B. Persian Summer
C. Indian Summer
---
6. Which British rock band had a debut single called "In the Summertime"?
A. The Small Faces
B. Mungo Jerry
C. Iron Maiden
---
7. The 2024 Summer Olympics will be held in which city?
A. Los Angeles
B. Cape Town
C. Paris
---
8. When is the Christian festival of Midsummer Day celebrated?
A. 24th June
B. 24th July
C. 24th August
---
9. Which ingredient can be used as the filling for a summer pudding?
A. Fruits
B. Honey
C. Cream
---
10. Which OTC vitamin may be used as a sunscreen by ingesting or applying a solution to the skin?
A. Vitamin A
B. Vitamin C
C. Vitamin D
---
11. Which are the 3 summer signs of the Zodiac?
A. Capricorn, Sagittarius, and Scorpio
B. Virgo, Leo, and Cancer
C. Pisces, Aquarius, and Capricorn
---
12. What is the most traditional birthstone for August?
A. Topaz
B. Pearl
C. Peridot
---
13. The term SPF on sunscreen products stands for what?
A. Skin Protection Factor
B. Sun Protection Factor
C. Sun Protection Fraction
---
14. Which of the following explains why thunderstorms are often more common during the summer?
A. Sunlight helps thunderstorms create lightning
B. Hot weather aids the ocean's tides in creating thunderstorms
C. Humid and hot weather are ideal for the forming of thunderstorms
---
15. The Summer Time in Britain starts and ends on the last Sundays of which two months?
A. March and October
B. April and September
C. May and December
---
16. In which country can you visit the Summer Palace, a vast ensemble of lakes, gardens, and palaces?
A. Thailand
B. China
C. Vietnam
---
17. Queen Elizabeth II often spends her summer holiday in which royal residence?
A. Balmoral Castle
B. Windsor castle
C. Sandringham House
---
18. What was the coldest temperature ever in summer in the United Kingdom, which was recorded in 1955 in Dalwhinnie?
A. -11.2 Celsius degrees
B. -5.6 Celsius degrees
C. -0.7 Celsius degrees
---
19. "Shall I compare three to a summer's day" is the opening line in which sonnet by Williams Shakespeare?
A. Sonnet number 3
B. Sonnet number 8
C. Sonnet number 18
---
20. Which year in the 60s was known as "The Summer of Love" with free-love, anti-war, drug, and hippie music scenes?
A. 1961
B. 1965
C. 1967
---
21. The Summer Exhibition is held annually in which art gallery in London?
A. The Royal Academy of Arts
B. The national Gallery
C. Whitechapel Gallery
---
22. The Summer Time was first introduced in Britain at what year?
A. 1916
B. 1943
C. 1967
---
23. Why does summer in Europe occur at the same time as winter in New Zealand?
A. Because of global warming
B. Because they are located on different hemispheres
C. Because of the ocean streams
---
24. All of the following are summer fruits, EXCEPT…
A. Blueberry
B. Quince
C. Apricot
---
25. The summer solstice is the first day of summer. What does "solstice" mean in Latin?
A. Blue skies
B. Hot days
C. Sun stands still
---
26. In the southern hemisphere, the sun is directly over … on the first day of summer.
A. Tropic of Cancer
B. Antarctic Circle
C. Tropic of Capricorn
---
27. Which of the following insects are most prevalent during the summer?
A. Bees
B. Mosquitos
C. Flies
---
28. In 1984, U.S. President Ronald Reagan designated July as the national month of which summer food?
A. Yogurt
B. Ice cream
C. Smoothies
---
29. In Eastern Asia, which kind of weather is often caused by monsoons?
A. Dry weather
B. Cold weather
C. Rainy weather
---
30. The summer season in the United States is often regarded as ending on which national day?
A. The Labor Day
B. The Independence Day
C. The Memorial Day
---
31. The Summer War took place in 1941 in which European country?
A. Finland
B. Estonia
C. Poland
---
32. Bastille Day, which takes place on July 14 each year, is the national holiday in which country?
A. Germany
B. Spain
C. France
---
33. Summer is the time to reach the beach. Which country in the world has the longest coastline?
A. Canada
B. Russia
C. Brazil
---
34. In the 2009 romantic movie "500 Days of Summer", where does Summer work?
A. In a hospital
B. In a greeting card company
C. In an Asian restaurant
---
35. "Summer Paradise" is a song by which rock band?
A. Simple Plan
B. Green Day
C. Linkin Park
---
How have you done with these summer quiz questions and answers? Regardless of the results, reward yourself with a refreshing glass of orange juice and enjoy the sunshine. For more interesting facts and challenges, check out the following trivia bees quiz, this autumn quiz, or this quiz about trees.