Important and famous figures are known for their wise words. Over the course of history, many people would even bring about a revolution or change the whole society with their speech. Check out the following 25 who said it quiz questions and answers to see how much you know.
Who Said It Quiz Questions And Answers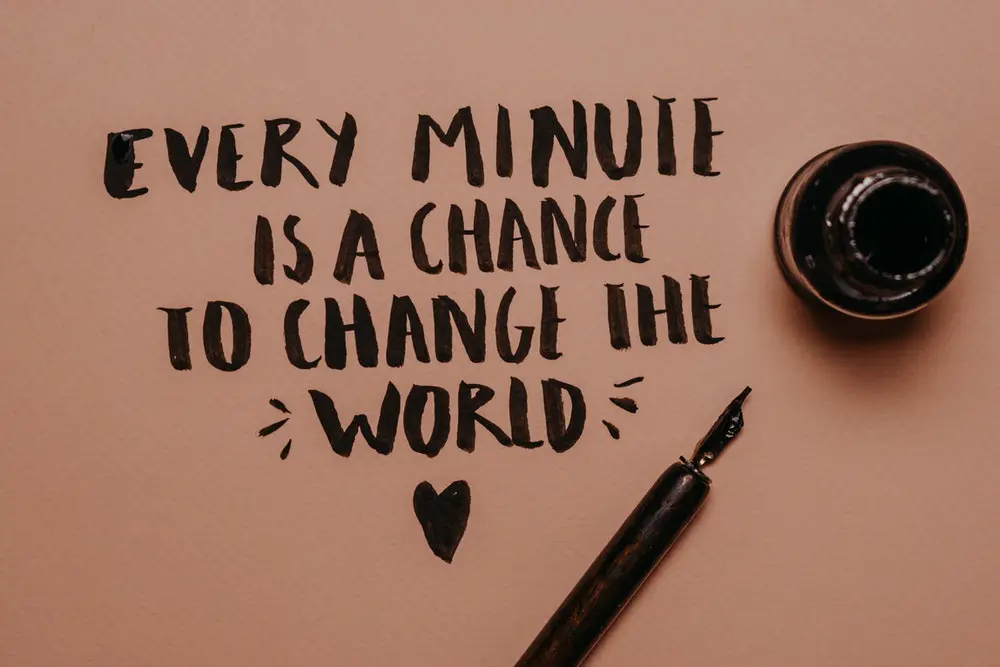 ---
1. Which American civil rights activist said, "I have a dream" in his public speech of the same name?
A. Rosa Park
B. Malcolm X
C. Martin Luther King Jr.
---
2. What did the ancient Greek scientist Archimedes say when he invented the Archimedes' principle while bathing?
A. Acropolis!
B. Eureka!
C. Anathema!
---
3. Which character in the TV series "Game of Thrones" said, "You know nothing, Jon Snow"?
A. Ygritte
B. Lyanna Mormont
C. Cersei Lannister
---
4. Complete the following famous quote by the American inventor Thomas Edison, "… is one percent inspiration and ninety-nine percent perspiration."
A. Genius
B. Success
C. Life
---
5. Which member of the English rock band Beatles said, "Life is what happens when you're busy making other plans."
A. John Lennon
B. George Harrison
C. Paul McCartney
---
6. Which military leader said, "Once you have made up your mind, stick to it; there no longer any 'if' or 'but'."
A. Julius Caesar
B. Alexander the Great
C. Napoleon Bonaparte
---
7. Which famous scientists said, "Two things are infinite: the universe and human stupidity; and I'm not sure about the universe."
A. Albert Einstein
B. Issac Newton
C. Stephen Hawking
---
8. Which British monarch said, "When life seems hard, the courageous do not lie down and accept defeat; instead, they are all the more determined to struggle for a better future."
A. Queen Victoria
B. Queen Elizabeth II
C. King George VI
---
9. Which U.S. President said, "I am a very stable genius."
A. George Bush
B. Donald Trump
C. John F. Kennedy
---
10. Which environmental activist said, "How dare you!" to criticise the world leaders at the United Nations for their inaction on climate change?
A. Jane Goodall
B. Hans Cosmas Ngoteya
C. Greta Thunberg
---
11. Which famous football player said, "I always want more. Whether it's a goal, or winning a game, I'm never satisfied."
A. Lionel Messi
B. Cristiano Ronaldo
C. Pele
---
12. The Roman general Julius Caesar once said, "Veni, vidi, vici." What does this Latin phrase literally mean?
A. Freedom, equality, fraternity
B. I came, I saw, I conquered
C. God, Rome, Caesar
---
13. Complete the following quote said by Prince Philip, "British women can't …"
A. Sing
B. Cook
C. Smile
---
14. Who said, "Laughter is timeless, imagination has no age, dreams are forever."
A. Walt Disney
B. J. K. Rowling
C. Victor Hugo
---
15. Which American business magnate said, "Stay hungry. Stay foolish."
A. Bill Gates
B. Jeff Bezos
C. Steve Jobs
---
16. Which ancient Chinese philosopher said, "The journey of a thousand miles begins with one step."
A. Confucius
B. Mencius
C. Lao Tzu
---
17. Which movie character is associated with the catchphrase, "I'll be back."
A. The Terminator
B. The Wolverine
C. Superman
---
18. Which famous playwright said, "To be or not to be, that is the question."
A. Eugene O'Neill
B. William Shakespeare
C. Samuel Beckett
---
19. Which political leader said, "The greatest glory in living lies not in never falling, but in rising every time we fall."
A. Nelson Mandela
B. Mahatma Gandhi
C. Che Guevara
---
20. Which British Prime Minister said, "A politician needs the ability to foretell what is going to happen tomorrow, next week, next month, and next year. And to have the ability afterwards to explain why it didn't happen."
A. Boris Johnson
B. Margaret Thatcher
C. Sir Winston Churchill
---
21. Which ancient Greek philosopher said, "No man ever steps in the same river twice, for it's not the same river and he's not the same man."
A. Socrates
B. Aristotle
C. Heraclitus
---
22. In the epic fantasy novel "The Lord of the Rings", what did Gollum say when looking at the Ring?
A. My magic
B. My precious
C. My eternal
---
23. Which British singer said, "I love seeing Katy Perry's boobs and bum. Love it. But that's not what my music is about."
A. Adele
B. Jessie J
C. Rita Ora
---
24. Which famous singer said, "Love the life you live. Live the life you love."
A. Stevie Wonder
B. Bob Marley
C. Michael Jackson
---
25. Which scientist said, "Being entirely honest with oneself is a good exercise."
A. Sigmund Freud
B. Ivan Pavlov
C. Carl Jung
---
What do you think about those who said it quiz questions and answers? We hope you learn some interesting facts and knowledge. For more challenges on the same topic, check out the following who am I quiz.