Do you know that India has a very dynamic and distinctive movie industry? Indeed, it has quickly gained widespread popularity over the past decades and been often dubbed as Bollywood. Take up these 35 trivia Bollywood movie quiz questions and answers to see how much you know about the entertainment world in India.
Bollywood Movie Quiz Questions and Answers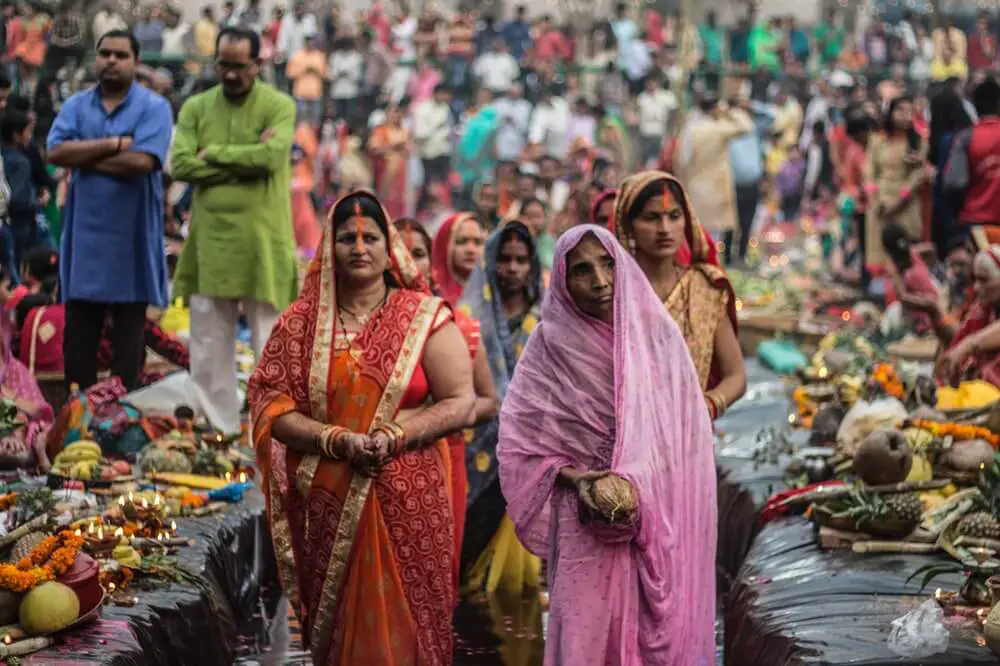 ---
1. Initially named High Jump, this movie is inspired by the biography of Akira Kurosawa – the famous Japanese filmmaker. What is it?
A. Luck By Chance
B. 3 Idiots
C. Taare Zameen Par

---
2. The movie "Fitoor" is an adaptation of which prominent literary work?
A. Great Expectations
B. Hamlet
C. Pride and Prejudice

---
3. Who is the director of "Awwal Number" – a movie about cricket starring Aamir Khan?
A. Sanjay Leela Bhansali
B. Dev Anand
C. Shyam Benegal

---
4. What movie genre does "Hungama" belong to?
A. Mystery
B. Comedy
C. Romance

---
5. How many Best Actor awards have Filmfare Dilip Kumar and Shahrukh won in the Filmfare?
A. 7
B. 8
C. 9

---
6. Which movie was banned by the government in India because it was a political satire on Indira Gandhi and Sanjay – her son?
A. Duniya Na Mane
B. Kissa Kursi Ka
C. Ekdin Pratidin

---
7. Who created the original story for Shehenshah, one of the most iconic movies in Bollywood history?
A. Jaya Bachchan
B. Javed Akhtar
C. Salim Khan

---
8. Which singer is often considered to be the Father of Hindi movie singing?
A. Kundanlal Saigal
B. Mahendra Kapoor
C. Hemant Kumar

---
9. In which movie did Preity Zinta make her debut?
A. Soldier
B. Dil Se
C. Kya Kehna

---
10. Who is the director of "Devdas", "Madhuri Dixit", and Shahrukh Khan?
A. Sanjay Leela Bhansali
B. Ashutosh Gowariker
C. Karan Johar

---
11. In the Oscar-nominated movie "Lagaan", what is the name of the character that features Aamir Khan?
A. Sajjan
B. Arjan
C. Bhuvan

---
12. In the 1957 movie "Mother India", who played the role of Birju?
A. Rajendra Kumar
B. Raaj Kumar
C. Sunil Dutt

---
13. Which movie by Amrish Puri features the famous dialogue "Mogambo khush hua"?
A. Damini
B. Diljale
C. Mr. India

---
14. Which of the following actors wasn't one of the seven husbands of Priyanka Chopra in "Seven Khoon Maaf"?
A. Irrfan Khan
B. John Abraham
C. Saif Ali Khan

---
15. In the movie "Lage Raho Munna Bhai", which profession does Sanjay Dutt pretend to do?
A. Criminal lawyer
B. Construction worker
C. History professor

---
16. Who was the composer in the drama "Jodhaa Akbar" by Ashutosh Gowariker?
A. Anu Malik
B. Jatin Lalit
C. Allahrakka Rahman

---
17. Which well-known director had his acting debut in the movie "Dilwale Dulhania Le Jayenge"?
A. Karan Johar
B. Farhan Akhtar
C. Aditya Chopra

---
18. The tagline "It is all about loving your parents" is in which movie by Amitabh Bachchan?
A. Baghban
B. Paa
C. Kabhi Khushi Kabhie Gham

---
19. In "Sholay", which actor played Gabbar – the infamous villain?
A. Ajit
B. Kader Khan
C. Amjad Khan

---
20. Which is the debut movie of the director Farhan Akhtar?
A. Lakshya
B. Dil Chahta Hai
C. Don

---
21. In "OmShanti Om", which actress starred opposite Shahrukh Khan?
A. Sonam Kapoor
B. Anushka Sharma
C. Deepika Padukone

---
22. The iconic sentence "Pushpa, I hate tears" was featured in which movie by Rajesh Khanna?
A. Aradhana
B. Amar Prem
C. Kati Patang

---
23. Which actor is in the role of Prem Kumar – the TV show host – in "Slumdog Millionaire"?
A. Shahrukh Khan
B. Anil Kapoor
C. Irrfan Khan

---
24. The movie "Haider" by Vishal Bhardwaj is based on which play of William Shakespeare?
A. Romeo and Juliet
B. Hamlet
C. Macbeth

---
25. Which movie is an official remake of "Stepmom", which stars Julia Roberts and Susan Sarandon?
A. We are Family
B. Apne
C. Ta Ra Rum Pum

---
26. Which movie by Gulzar is about the insurgency of the Sikh in the 1980s?
A. Lekin
B. Kinara
C. Maachis

---
27. What is Basanti's horse called in the movie "Sholay"?
A. Asha
B. Jay
C. Dhano

---
28. What was the main villain in the movie "Dhoom"?
A. Anthony
B. Jay
C. Kabir

---
29. What was the military rank of Ramprasad Sharma in the movie "Main hoon Na"?
A. Lieutenant
B. Captain
C. Major

---
30. Released in the 1980s, which movie is the Bollywood adaptation of the novel named "Man, Woman and Child" by Erich Segal?
A. Saagar
B. Saaransh
C. Masoom

---
31. Which of the following cities is the main place in "Bhagam Bhag"?
A. Paris
B. London
C. New York

---
32. Where does Billy live in the movie of the same name?
A. Bishanka
B. Budhbuda
C. Kashi

---
33 What is the bad habit of Paresh Rawal in "Atithi Tum Kab Jaoge"?
A. Yelling
B. Groaning
C. Farting

---
34. This movie was initially made this movie with the aim of evading taxes, but it turned out to be a commercially successful work. What is its name?
A. Chalti Ka Naam Gaadi
B. Padosan
C. Half Ticket

---
35. In which Indian city is Bollywood based?
A. New Dehli
B. Bangalore
C. Mumbai
---
36. What was Bollywood formerly known as?
A. Surat cinema
B. Bombay cinema
C. Hyderabad cinema
---
37. Which movie genre has been dominating Bollywood since the 1970s?
A. Masala film
B. Muslim social
C. Parallel cinema
---
38. What is the name of the group of three popular Indian actors who were all born in 1965?
A. Three Singhs
B. Three Khans
C. Three Kumars
---
39. Who is widely considered the father of Indian cinema, including Bollywood?
A. Ardeshir Irani
B. Hiralal Sen
C. Dadasaheb Phalke
---
Hope you have fun with these 35 Bollywood movie quiz questions and answers. If you want more quizzes about world-acclaimed titles, then try this movie trivia, or this one on alcohol.