If you ask why people love their cats so much, there may be dozens of reasons. They are simply so cute and their playful temperament can make everyone smile and happy all day. Whether you are a feline lover or want to adopt one, check out these 31 trivia cats quiz questions and answers to see how much you know.
Cats Quiz Questions And Answers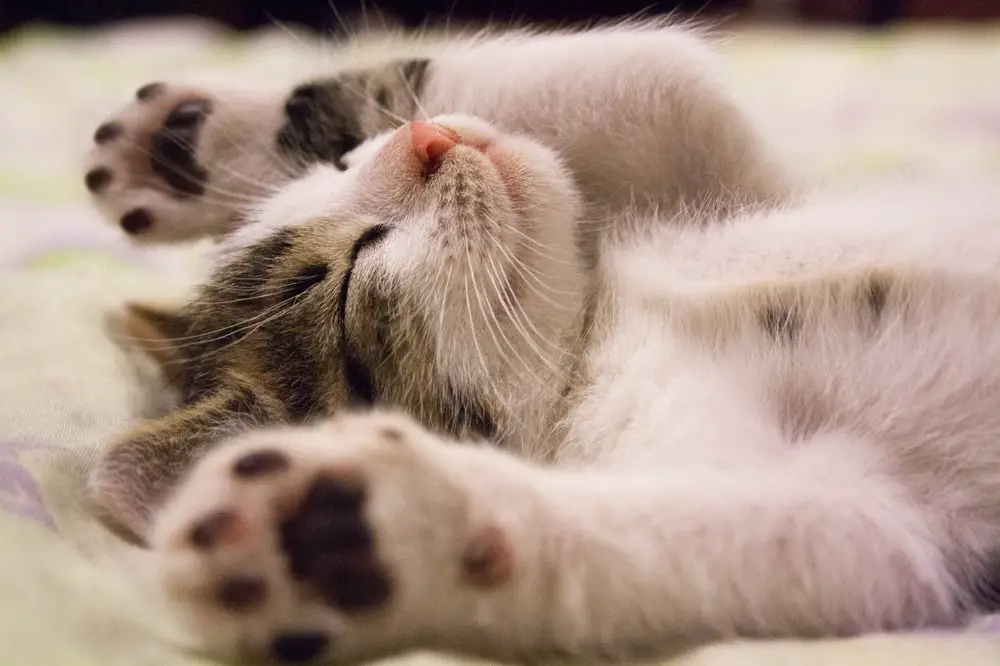 ---
1. What is a baby cat called?
A. A puppy
B. A kitten
C. A foal
---
2. What is the name of the blue cat that keeps fighting with a mouse called Jerry in a famous animated series?
A. Cheshire
B. Simba
C. Tom
---
3. Which famous scientist made two holes on the door, rather than one, for his two cats to come through?
A. Isaac Newton
B. Albert Einstein
C. Stephen Hawking
---
4. Approximately how many hours a day do cats typically sleep?
A. 6 hours
B. 14 hours
C. 20 hours
---
5. Which Egyptian goddess is depicted as a woman with the head of a cat?
A. Horus
B. Ra
C. Bastet
---
6. When was the first cat, named Félicette, was launched into space by French scientists?
A. 1934
B. 1963
C. 1981
---
7. Which breed of cat is characterised by its hairless body and very active, social, and doglike temperaments?
A. Sphynx cats
B. Devon Rex cats
C. Himalayan cats
---
8. In the 1870s, the city of Liège in Belgium attempted to train cats for which purpose?
A. To detect criminals
B. To deliver the mails
C. To catch mice causing plaque
---
9. Which of the following is a typical feature of a Hemingway cat?
A. Very short tail
B. Curly fur
C. Extra toes
---
10. Which of the following words refers to a person who loves cats?
A. An ailurophile
B. A cynophilist
C. An ornithophile
---
11. Due to several genetic factors, cats cannot feel which taste?
A. Salty
B. Sweet
C. Bitter
---
12. What does the word "kindle" mean?
A. A group of baby cats
B. A group of male cats
C. A group of female cats
---
13. How many times can cats see better than humans in dim light?
A. 2 times
B. 6 times
C. 13 times
---
14. Which term refers to the group of animals, including leopards, jaguars, tigers, and lions?
A. Small cat
B. Middle cat
C. Big cat
---
15. The Birman cats, characterised by their white feet and blue eyes, originated from which country in the 1920s?
A. Russia
B. France
C. Italy
---
16. What do cats want to communicate when their tails are straight up?
A. They are scared
B. They are angry
C. They are pleased
---
17. What percentage of DNA do cats and tigers have in common?
A. 26.5 per cent
B. 63.3 per cent
C. 95.6 per cent
---
18. A cat named Stubbs was the mayor of a small village in which US state?
A. Alaska
B. Hawaii
C. Texas
---
19. Unlike in Western cultures where black cats are a symbol of bad luck, in which of the following countries do black cats symbolise good luck, particularly for single women?
A. China
B. Japan
C. Korea
---
20. Most cats are intolerant to which of the following foods?
A. Milk
B. Rice
C. Chicken
---
21. Sweat is released from which body part in cats?
A. Armpits
B. Tongue
C. Paws
---
22. According to the Guinness World Records, Creme Puff was the oldest cat ever recorded. How long was she when she died in 2005?
A. 17 years old
B. 29 years old
C. 38 years old
---
23. What is the typical texture of cat tongues?
A. Rough
B. Sticky
C. Smooth
---
24. In the series Harry Potter, which Professor at Hogwarts can transform herself into a cat?
A. Professor McGonagall
B. Professor Dumbledore
C. Professor Snape
---
25. How long does a cat's pregnancy typically last?
A. 1 month
B. 2 months
C. 3 months
---
26. Cats have many whiskers on their forelegs, ears, eyes, and especially their cheeks. What do they do?
A. To help them attract other's cats
B. To help them keep balance
C. To help them sense the surrounding environments
---
27. In ancient Egypt, what was the punishment for those people who kill a cat?
A. Death penalty
B. 5 years of forced labour
C. A huge fine
---
28. What is a calico cat?
A. A cat without a tail
B. A cat with three colours
C. A female cat that cannot have babies
---
29. Which part of a cat body has distinct patterns like a fingerprint in humans?
A. Tongue
B. Paws
C. Nose
---
30. What are the colour of the eyes when cats are born?
A. Blue
B. Black
C. Green
---
31. In most Western countries, black cats are typically considered to be the symbol of what?
A. Bad luck
B. War
C. Betrayal
---
What do you think about these cats quiz questions and answers? We hope you have learned many interesting facts about these cute animals. For more challenges on the same topic, check out the following trivia bird quiz or this quiz about famous animals.