Grab a cuppa Joe and take a coffee break with our fascinating, fun-facts trivia coffee quiz! You'll be amazed by the things you never knew about coffee!
Coffee Quiz Questions And Answers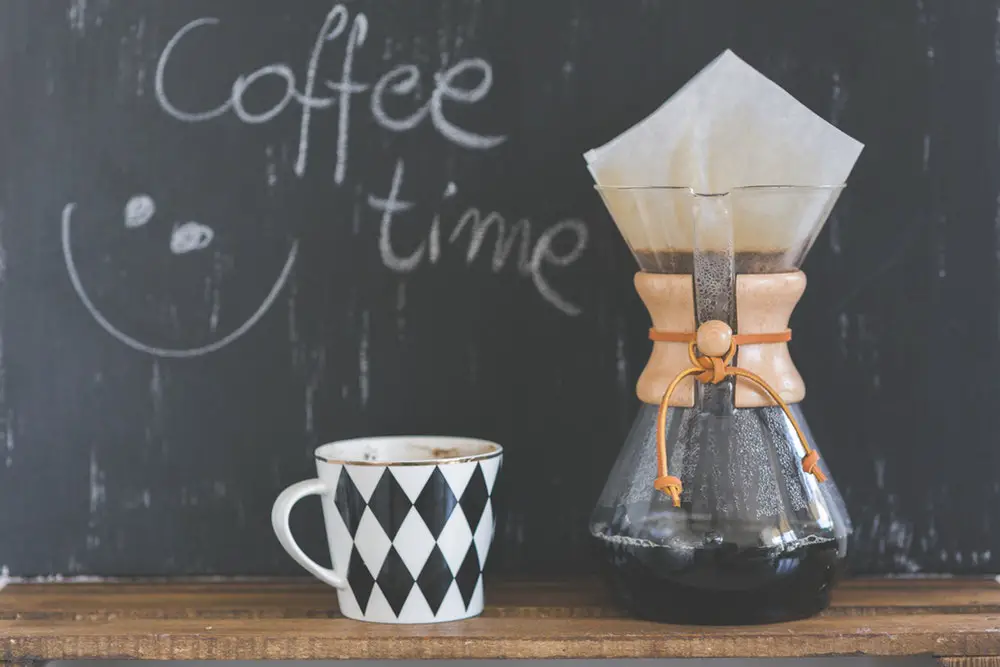 ---
1. Coffee is a daily drink for ___% of US adults.
A. 10%
B. 45%
C. 80%
---
2. People began drinking coffee…
A. During WWI
B. In the time of Christ
C. In the 9th Century
---
3. Dark roasted coffee beans have…
A. Richer flavor
B. Less caffeine
C. Both
---
4. Goat herders invented coffee after they…
A. Had trouble staying awake all night
B. Noticed that eating coffee berries made their goats very lively
C. Ran out of tea
---
5. When you drink coffee, the caffeine is effective in your bloodstream…
A. Instantly
B. Within half-an-hour
C. Within ten minutes
---
6. More than ___ countries produce coffee.
A. 100
B. 25
C. 50
---
7. Inhaling coffee is a form of aromatherapy that can…
A. Startle your senses
B. Perk you up instantly
C. Both
---
8. There are over ___ coffee farmers around the world.
A. Twenty-five million
B. One-hundred-thousand
C. Fifty-thousand
---
9. Coffee became a popular drink with newcomers to North America when…
A. The indigenous people taught them about coffee
B. The Boston Tea Party made tea hard to come by
C. Shepherds noticed that eating coffee beans made goats lively
---
10. Only ___ beats coffee as a traded commodity.
A. Water
B. Oil
C. Corn
---
11. Adding milk to coffee…
A. Slows the digestive processes
B. Mitigates the effect of caffeine
C. Both
---
12. In Italy, during the 16th century coffee was banned as being…
A. Over-stimulating
B. Satanic
C. Unhealthy
---
13. People pay $600 per pound for coffee beans that have been…
A. Stomped on by peasants
B. Eaten and excreted whole by a wild-cat
C. Ground into a powerful concentrated powder
---
14. The meaning of the term "espresso" is…
A. Forced out
B. Expressive
C. Under pressure
---
15. Pope Clement VII was a big coffee fan, so he…
A. Served coffee at Mass
B. Had coffee baptized
C. Only let clergy members drink coffee
---
16. Adding cream to coffee…
A. Cools it down
B. Helps it retain heat longer
C. Makes it more acidic
---
17. The Luwak is a…
A. Character in a Dr. Seuss story who does not like purple coffee
B. Sumatran wild-cat that cannot digest coffee beans
C. Rare type of coffee bush that grows only in the mountains of New Mexico
---
18. Which of these choices has the most caffeine?
A. A 4 ounce cup of espresso
B. A 6 ounce cup of black coffee
C. Both choices have the same amount of caffeine
---
19. People who drink coffee are said to…
A. Have less risk of developing Alzheimer's disease
B. Have more energy for a workout within half an hour of drinking a cup of coffee
C. Both
---
20. During WWII, coffee was the first…
A. Choice in beverages among German prisoners of war
B. Food to be preserved through freeze drying
C. Drink to inspire a popular dance – the Jitter-Bug
---
21. The coffee-drinking capital of the United States is…
A. Satan's Kingdom, Massachusetts
B. Berkeley, California
C. New York, New York
---
22. Do coffee bushes produce nuts or fruits?
A. Nuts
B. Fruits
C. Neither
---
23. Kopi Luwak is also called…
A. Civet Cat Coffee
B. Cat Poop Coffee
C. Both
---
24. The two kinds of coffee beans are Arabica and …
A. Indian
B. Hearty
C. Robusta
---
25. In the 18th century, the Swedish government outlawed coffee and…
A. Coffee pots
B. Coffee cups and saucers
C. All coffee paraphernalia
---
26. Most coffee is produced in…
A. Vietnam
B. Brazil
C. Columbia
---
27. Before coffee was made into a drink, it was eaten as…
A. Dried, crunchy beans
B. Raw berries blended with fat to make an "energy bar"
C. Ground fruit pulp baked into breads and cakes
---
28. Coffee beans fermented in the digestive system of the palm civet reportedly take on a …
A. Smooth texture
B. Chocolaty taste
C. Both
---
29. Coffee berries grow on…
A. Vines
B. Trees
C. Bushes
---
30. In 14th century Mecca, coffee was banned because it was thought to…
A. Make people anxious
B. Cost too much
C. Inspire radical thinking
---
31. Before coffee berries were used to make a hot beverage, they were used to make…
A. Beer
B. Juice
C. Wine
---
32. There is only one US state that produces coffee. It is…
A. Florida
B. New Mexico
C. Hawaii
---
33. In the Ottoman Empire during the 17th century, people who drank coffee were…
A. Happy and energetic
B. Jittery and anxious
C. Beaten and thrown into the ocean
---
34. Kona coffee is grown in a very small region of the mountains of…
A. Japan
B. Hawaii
C. New Mexico
---
35. The song, Java Jive, celebrates the joy of coffee! It was originally recorded by…
A. The Ink Spots in 1941
B. The Beatles in 1972
C. The Coffee Crossroads in 1985
The Ink Spots-1941 Java Jive: