When it comes to snacks and sweet treats, Britain and America are countries of biscuit lovers. These small baked products have rarely been out of fashion and indeed become more popular over the last decades. To see how much you know about them, check out the following 30 trivia biscuit quiz questions and answers.
Biscuit Quiz Questions And Answers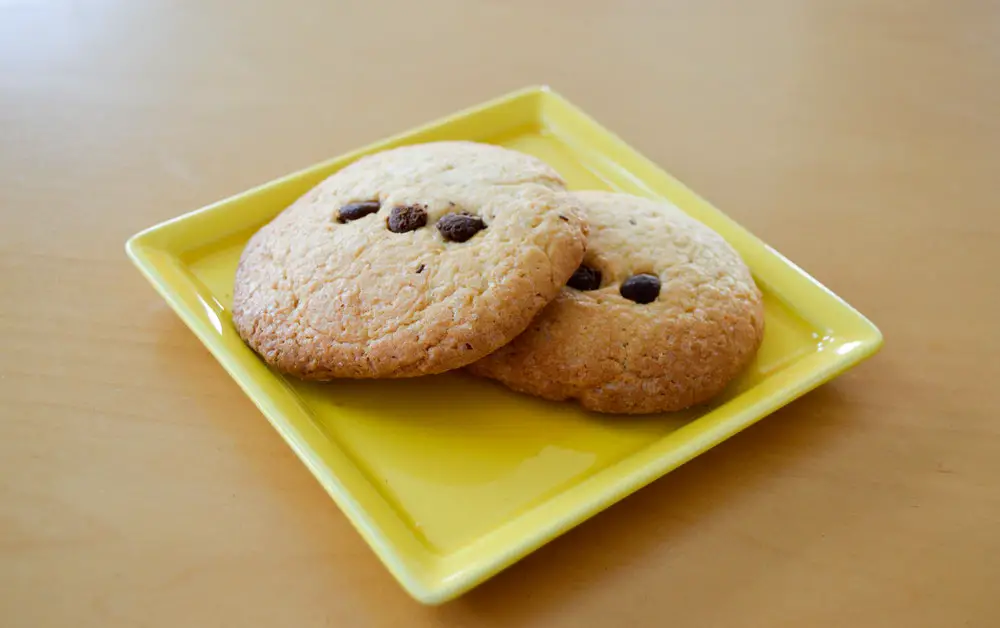 ---
1. The Norwegian explorer Roald Amundsen brought biscuits for food during his first expedition to reach which part of the world?
A. The Everest Mount
B. The North Pole
C. The South Pole
---
2. What is the top-selling biscuit brand in the world?
A. Gamesa
B. Oreo
C. Britannia
---
3. Which of the following is not a main ingredient often used for making biscuits?
A. Cream
B. Sugar
C. Flour
---
4. When do people in the United Kingdom celebrate the National Biscuit Day?
A. 29th February
B. 29th May
C. 29th August
---
5. What is the typical flavour of Nice biscuits?
A. Vanilla
B. Peanut butter
C. Coconut
---
6. Which of the following biscuits are highest in the amount of sugar?
A. Fig roll biscuits
B. Luxury stem ginger biscuits
C. Rich tea biscuits
---
7. Which brand of chocolate-covered biscuit is known for the advertisement slogan "P-P-P pick up a …"
A. Lion
B. Penguin
C. Squirrel
---
8. The biscuit lady fingers or sponge fingers are often used at the bottom of which dessert?
A. Trifles
B. Rice puddings
C. Custard tarts
---
9. A vegan cannot eat which of the following biscuits?
A. Ginger nut biscuits
B. Party ring biscuits
C. Buttermilk biscuits
---
10. The word "biscuit" originates from which language?
A. German
B. French
C. Spanish
---
11. What does the literal meaning of the word "biscuit" in Latin?
A. Cooked fully
B. Cooked twice
C. Cooked slowly
---
12. The Jumble is a famous biscuit in which country?
A. Azerbaijan
B. Armenia
C. Ukraine
---
13. The fortune cookie is a traditional sugary and crisp cookie in China. What is often added inside the cookie and known as a "fortune"?
A. A coin
B. A nut
C. A piece of paper
---
14. Fig rolls originally come from which country?
A. Greece
B. Hungary
C. Egypt
---
15. What is the top-selling biscuit brand in the United Kingdom in 2020?
A. McVitie's Chocolate Digestives by Pladis
B. KitKat by Nestle Rowntree
C. Oreo Cookies by Mondelez
---
16. Danisa is a famous brand of traditional Danish cookies in which flavour?
A. Butter
B. Vanilla
C. Chocolate
---
17. Jammie Dodgers are a popular biscuit in Britain, baked from shortcakes with a jam filling in the flavour of which fruit?
A. Blueberry
B. Goji berry
C. Raspberry
---
18. Which member of the British royal family had a wedding cake made from many Rich Tea biscuits?
A. Prince Harry
B. Prince William
C. Prince Charles
---
19. Which character in the educational children's TV series is known for his love of biscuits?
A. Cookie Monster
B. Cookie Angel
C. Cookie Hero
---
20. What is the name for the type of biscuit made from 2 thin or medium cookies with a filling between them?
A. Sandwich biscuit
B. Hamburger biscuit
C. Taco biscuit
---
21. Peanut Butter, Pumpkin Spice, Red Velvet, and Birthday Cake are typical flavours of which biscuit brand?
A. McVitie
B. Belvita
C. Oreo
---
22. In addition to Christmas, shortbread biscuits are widely associated with which event in Scotland?
A. Up Helly Aa
B. Hogmanay
C. Burns Night Celebrations
---
23. What is the name of the short break for light refreshments at people often take biscuits and tea?
A. Tenses
B. Elevenses
C. Twelveses
---
24. Biscotti, also known as cantucci, is a type of Italian biscuit made from which nut?
A. Almond
B. Walnut
C. Cashew
---
25. Which of the following facts is NOT true about speculaas?
A. It is a kind of spiced shortcrust biscuit
B. It is often baked for Easter
C. It often has some figure or image stamped on the front side
---
26. The Anzac biscuit is a sweet treat that is popular in which country?
A. Brazil
B. Israel
C. Australia
---
27. Which type of flour is often used for making crispbread, a dry and flat type of cracker?
A. Wheat flour
B. Rye flour
C. Corn flour
---
28. In the 17th century, rich tea biscuits were originally developed for the upper classes in which English county?
A. Yorkshire
B. Essex
C. Berkshire
---
29. Which cereal is the main ingredient in Hobnobs biscuits?
A. Barley
B. Spelt
C. Oat
---
30. Which of the following types of biscuits is brittle, hard, thin, and often served with wine or cheese?
A. Hardtack
B. Water biscuit
C. Cream cracker
---
What do you think about these biscuit music quiz questions and answers? We hope you have learned many interesting facts about these sweet treats that everyone loves. For more challenges, check out the following candy quiz.