Love seems to be a common topic that everyone across cultures around the world shares. Check out the following 25 trivia famous couples quiz questions and answers to see how well you know about these duos.
Famous Couples Quiz Questions And Answers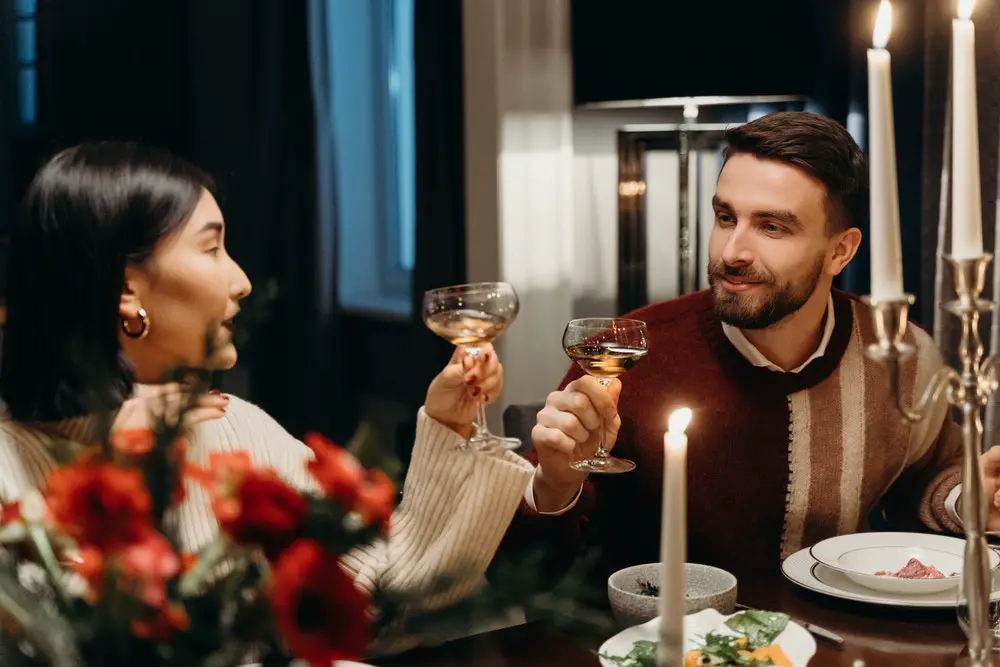 ---
1. Angelina Jolie and Brad Pitt started dating each other after the filming of which movie together?
A. By the Sea
B. Mr. & Mrs. Smith
C. A Mighty Heart
---
2. Who is the husband of Queen Elizabeth II?
A. Prince Philip
B. Prince Charles
C. Prince Harry
---
3. Who is older between the couple Jennifer Lopez and Ben Affleck?
A. Jennifer Lopez
B. Ben Affleck
C. They are the same age
---
4. Rhett Butler and Scarlett O'Hara is a famous couple in which classic novel?
A. The Great Gatsby – F. Scott Fitzgerald
B. Pride and Prejudice – Jane Austen
C. Gone with the Wind – Margaret Mitchell
---
5. What is the name of the American actor Tom Hanks's wife?
A. Sandra Wilson
B. Rita Wilson
C. Anne Wilson
---
6. In 1969, where did John Lennon and his wife Yoko Ono spend their honeymoon?
A. In a monastery in India
B. In the presidential suite at the Amsterdam Hilton Hotel
C. In a wood cabin on the top of Mount Fuji
---
7. The story of love between Romeo and Juliet was set in which Italian city?
A. Venice
B. Verona
C. Florence
---
8. How many children do David Beckham and Victoria Beckham have together?
A. 2
B. 3
C. 4
---
9. What was the occupation of Melania Trump before she married Donald Trump?
A. A model
B. An actress
C. A singer
---
10. Which of the following is NOT a couple in the Bible's Old Testament?
A. Mary and George
B. Sarah and Abraham
C. Leah and Jacob
---
11. The American singer Beyoncé is married to which famous rapper?
A. Jay-Z
B. Snoop Dogg
C. Lil Wayne
---
12. In 1903, the famous scientist couple Marie Curie and Pierre Curie was awarded the Nobel Prizes in which field?
A. Chemistry
B. Physics
C. Biology
---
13. What is the name of the couple in the 1997 romance movie "Titanic"?
A. Ally and Jackson
B. Rose and Jack
C. Anna and William
---
14. The former couple Shawn Mendes and Camila Cabello were nominated together for a Grammy for which song?
A. In My Blood
B. Never Be Alone
C. Señorita
---
15. According to legend, the queen of Egypt Cleopatra had a love affair with which Roman general?
A. Marcus Antonius
B. Julius Caesar
C. Mark Antony
---
16. The famous couple Steffi Graf and Andre Agassi are both professional athletes in which sport?
A. Tennis
B. Basketball
C. Baseball
---
17. Hailey Baldwin is the name of which famous singer's wife?
A. Justin Bieber
B. Ed Sheeran
C. John Legend
---
18. Which Jonas brother is married to the English actress Sophie Turner?
A. Joe Jonas
B. Nick Jonas
C. Kevin Jonas
---
19. What is the name of Elon Musk and his partner's son?
A. Exa Dark Sideræl Musk
B. X Æ A-Xii
C. Y
---
20. Where did Price William and Kate Middleton first meet each other?
A. During a travelling trip
B. During their studies at the university
C. At a common friend's party
---
21. The former U.S. President John F. Kennedy was believed to have had an affair with which famous actress?
A. Marilyn Monroe
B. Meryl Streep
C. Brigitte Bardot
---
22. The wedding of the couple George Clooney and Amal Alamuddin took place in which city?
A. Paris, France
B. London, England
C. Venice, Italy
---
23. How long did the marriage between Nicolas Cage and Erika Koike last?
A. 4 days
B. 4 weeks
C. 4 months
---
24. Which of the following is a couple in the Avengers comics?
A. Thor and Black Widow
B. Wonder Woman and Ironman
C. Black Widow and Hawkeye
---
25. Camille Claudel was the student and lover of which famous artist?
A. Pablo Picasso
B. Salvador Dali
C. Auguste Rodin
---
What do you think about these famous couples quiz questions and answers? We hope you learn some interesting facts and enjoy your time. For more challenges on the same topic, check out the following Valentine's Day quiz or this quiz about famous uncles.