Originated from a small game played on the coast during the 15th century, golf has quickly become one of the most popular activities in the world. If you are confident in your knowledge, let's take these 41 trivia golf quiz questions and answers to see how much you know about the world of golf.
Golf Quiz Questions and Answers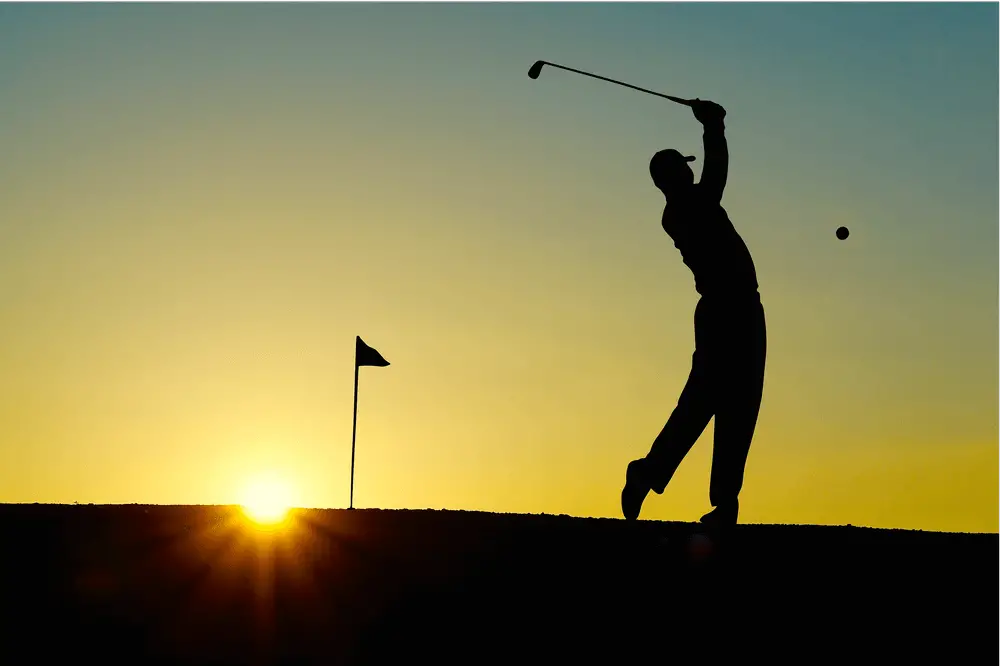 ---
1. When you are required to pay a "greens fee" at a pro shop. What does that mean?
A. A fee for repairing and watering divots on the course
B. To help delay the tax on the golf course as a "green area"
C. The everyday fee rate for playing 18 holes
---
2. What does the head pro expect from you when he asks you to check in with the "starter"?
A. Find the person who tells you when to tee off
B. Find the person who cleans your golf clubs
C. Find the person who is responsible for equipment maintenance

---
3. How many clubs are golfers allowed to carry in their bag during a professional competition?
A. 10
B. 12
C. 14

---
4. After the first hole, the golfer teeing off first is the one who has the …., meaning having the lowest score on the previous hole.
A. Ability
B. Honours
C. Momentum

---
5. What do we call when you score 2 under par on a particular hole?
A. Birdie
B. Turkey
C. Eagle

---
6. What is a foursome in golf?
A. 2 caddies and 2 golfers
B. A group of 4 golfers
C. A special competition

---
7. When everyone reaches the green, who will putt first?
A. The player who is ready first
B. The player furthest away from the hole
C. The player nearest to the pin

---
8. Modern golf was developed and popularised in which country during the 15th century?
A. The UK
B. France
C. Germany

---
9. Which golf legend began his career with only a putter and a three-iron?
A. Seve Ballesteros
B. Phil Mickelson
C. Tiger Woods
---
10. There are … holes in a professional round of golf?
A. 12
B. 15
C. 18

---
11. What is a birdie in a golf game?
A. One stroke which is less than par
B. Three strokes which are less than par
C. Five strokes which are less than par

---
12. Royal Troon, Turnberry, and Carnoustie are frequently-used courses in which major tournament?
A. The U.S. Open
B. The PGA Championship
C. The Open Championship

---
13. Who is often considered to be the greatest golf player of the 20th century with 18 major titles?
A. Jack Nicklaus
B. Arnold Palmer
C. Gary Player

---
14. Which club should you use to tee off on a par five hole with a large fairway?
A. 3 Wood
B. 9 Iron
C. Driver

---
15. Which of these golf clubs can hit the ball in the longest distance?
A. 3 iron
B. 5 iron
C. 7 iron

---
16. How many penalty strokes will you receive after hitting the ball in a water hazard?
A. 1
B. 2
C. 3
---
17. The Rules of Golf consists of … rules?
A. 27
B. 34
C. 41

---
18. When was golf first played in the Summer Olympics?
A. 1900
B. 1904
C. 1908

---
19. What is a bunker in golf?
A. A sand trap
B. An ant hill
C. A coal bin

---
20. What is the world governing body for golf recognised by the IOC (International Olympic Committee)?
A. IGF
B. GIF
C. FIG

---
21. There are … most prestigious events in men's professional golf, also known as the majors.
A. 3
B. 4
C. 5

---
22. Which of these won't lead to a score penalty?
A. Hit the golf ball out of bounds
B. Swing at the golf ball of an opponent
C. Hit the golf ball into a sand bunker

---
23. Which cup the Europeans and Americans play for every two years?
A. Hertz
B. Penske
C. Ryder
---
24. What is the standard size of a ball hole in professional golf?
A. 2 and 1/4 inches
B. 3 and 1/4 inches
C. 4 and 1/4 inches

---
25. How many rounds are often played in a PGA tournament?
A. 4
B. 5
C. 6

---
26. In 2000, Tiger Woods won all of the events he participated, except for …?
A. Canadian Open
B. Mercedes Championship
C. Buick Invitational

---
27. How many different golfers have been world number one in 2018?
A. 1
B. 4
C. 7

---
28. In what year was the first Open Championship or British Open tournament?
A. 1840
B. 1850
C. 1860

---
29. How many dimples or indentations are there on the surface of a standard golf ball?
A. 200
B. 400
C. 600

---
30. What was the first golf ball originally made from?
A. Wood
B. Leather
C. Stone

---
31. How long was the longest putt in a major golf tournament?
A. 27.5 meters
B. 33.5 meters
C. 41.5 meters

---
32. Which of these is the oldest golf course in the world?
A. St. Andrews
B. London Golf Course
C. Musselburgh

---
33. The first golf course outside of the UK was built in …?
A. Sydney
B. New York
C. Bangalore

---
34. Who was the first English golfer to win the US Open after the World War II?
A. Anthony Jacklin
B. Jack Tony
C. Jacque Thompson

---
35. What do we call these golf courses that entirely consist of holes which are less than 100 yards in length?
A. Pitch and putt course
B. Short course
C. Mini golf course

---
36. Which city has an airport with a golf course between runways?
A. Glasgow
B. Bangkok
C. Denver
---
37. Who is the only man to hit a golf ball on the Moon?
A. Alan Shepard
B. Buzz Aldrin
C. Gene Cernan
---
38. Which county won all two gold medals for Gold at the 2020 Summer Olympics?
A. England
B. Japan
C. The United States
---
39. Which of the following is NOT a difference betweel a golf ball and an air flow ball, which is often used for practice?
A. An air flow ball is smaller
B. An air flow ball has many holes
C. An air flow ball is lighter
---
40. What is the number 1 wood club also called?
A. Putter
B. Driver
C. Hybrid
---
41. What does a caddie do on a golf course?
A. To ensure players follow the rules
B. To carry players' clubs and bag
C. To prepare the course
---
So how do you feel about our quiz? Please let us know in the comment section below. To have more fun, feel free to try this chess quiz, or another quiz about London at our site.