Over the past few years, Netflix has been quickly becoming a popular source of entertainment for many people. The streaming platform provides a variety of movies, TV shows, series, and documentaries that meet various tastes and preferences. If you are a big fan, check out the following 30 trivia Netflix quiz questions and answers to test your knowledge.
Netflix Quiz Questions And Answers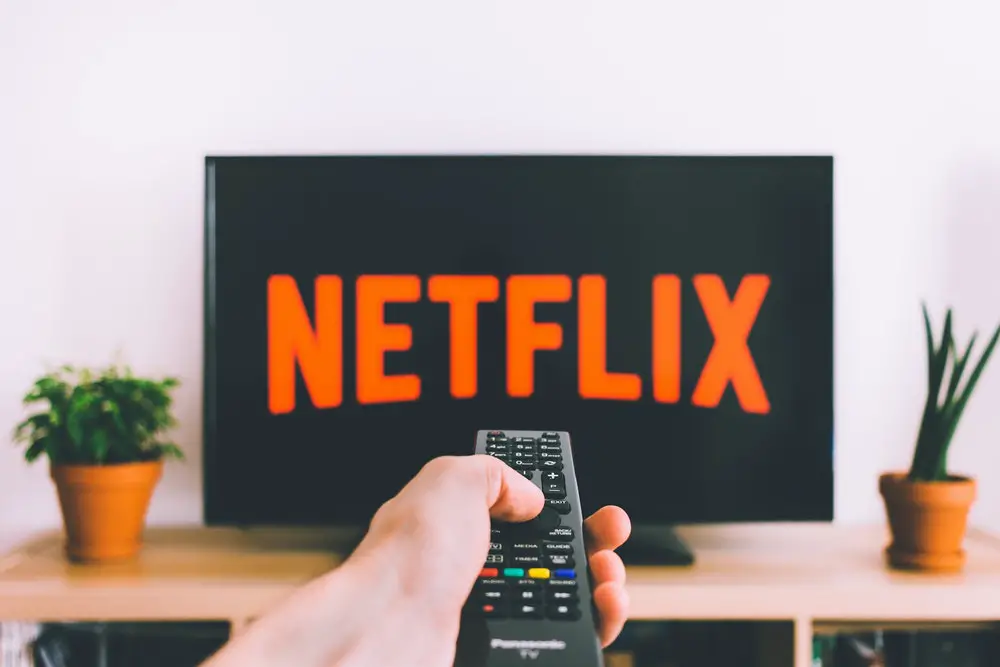 ---
1. Which of the following popular TV shows is NOT streamed on Netflix?
A. Stranger Things
B. Game of Thrones
C. Money Heist
---
2. The popular series Squid Game was produced in which country?
A. Japan
B. China
C. South Korea
---
3. When was Netflix founded?
A. 1990
B. 1997
C. 2005
---
4. In the Netflix series "Money Heist", the main characters are named after what?
A. Cities
B. Flowers
C. Famous people
---
5. The Cecil Hotel in a Netflix documentary is located in which city?
A. Los Angeles
B. London
C. Paris
---
6. In the Netflix series "Bridgerton", who is the eldest sibling in the Bridgerton family?
A. Gregory
B. Anthony
C. Benedict
---
7. The first two seasons of the series Narcos tell the story of Pablo Escobar. Who is he?
A. A bank robber
B. A spy
C. A drug lord
---
8. What is the current colour on the logo of Netflix?
A. Blue
B. White
C. Red
---
9. What was Netflix initially called before its name was changed to Netflix?
A. Kibble
B. Nibble
C. Tibble
---
10. The series Stranger Things is set in which fictional town?
A. Hawkins
B. Mirkwood
C. Kamchatka
---
11. Which of the following plot twist occurs at the end of the thriller series "Behind Her Eyes"?
A. Adele murdered David
B. Rob and David had an affair
C. Adele is actually Rob
---
12. In 2021, which kind of reality show featured Paris Hilton was released on Netflix?
A. A travelling show
B. A cooking show
C. A fashion show
---
13. Dark, released on 1 December 2017, is Netflix's first original series in which language?
A. Spanish
B. German
C. Swedish
---
14. Fill in the blank to complete the name of a Netflix movie: "The … Booth"
A. Loving
B. Kissing
C. Hugging
---
15. In the series "Bird Box", what happens when people look at the creatures?
A. They commit suicide
B. They are transformed into stone
C. They become crazy
---
16. The animated series "Arcane" is based on the world and characters of which popular game?
A. Age of Empires
B. Dota
C. League of Legends
---
17. What is the name of the virtual assistant in the dating show "Too Hot to Handle?
A. Lana
B. Anna
C. Emmy
---
18. In season 3 of the series "You", which of the following character died first?
A. Natalie
B. Gil
C. Ryan
---
19. Which movie genre is the series "Rick and Morty"?
A. Rom-com
B. Thriller
C. Science fiction
---
20. The 2018 Netflix comedy "The Holiday Calendar" features which holiday?
A. Easter
B. Christmas
C. Thanksgiving
---
21. The 2019 romantic comedy movie "Always Be My Maybe" stars which famous actor?
A. Leonardo DiCaprio
B. Keanu Reeves
C. Brad Pitt
---
22. The stories of "To All the Boys I've Loved Before", "A Christmas Prince", and "The Kissing Booth" are all set in which place?
A. A high school
B. A company
C. A dance club
---
23. The following description is about which Netflix TV show: A chemistry teacher diagnosed with cancer cooperates with his former student to produce methamphetamine.
A. Prison Break
B. Breaking Bad
C. The End of the F***king World
---
24. What is the Umbrella Academy in the Netflix series of the same name?
A. A dance group
B. A group of soldiers
B. A superhero team
---
25. In the TV series "Ozark", why do Wendy and Marty Byrde relocate their family to the Lake of the Ozarks?
A. To hide from assassins
B. To look for treasures
C. To launder money
---
26. In the TV series "13 Reasons Why", where did Clay Jensen and Hannah Baker use to work together?
A. A movie theatre
B. A hospital
C. A restaurant
---
27. In the comedy series "Emily in Paris", which type of company does Emily work for when she moves to the capital of France?
A. A tech company
B. A marketing company
C. A insurance company
---
28. "The Crown" is the first-ever Netflix series to win which prestigious award for the best drama?
A. Oscar
B. Golden Globe
C. Emmy
---
29. How is the total budget of "Red Notice", which is currently the most expensive movie of all time on Netflix?
A. $50 million
B. $200 million
C. $500 million
---
30. The Netflix documentary "Jeen-Yuhs" depicts the career of which famous rapper?
A. Kanye West
B. Eminem
C. Snoop Dogg
---
What do you think about these Netflix quiz questions and answers? We hope you learn some interesting facts and have a great time with your friends. For more challenges on the same topic, check out the following movie quiz.