As November comes in, the weather gets colder and days get shorter. There will be fewer parties and gatherings outside. Instead, people now love to stay at home for cosy and comfortable nights. Let's take a look at the following 30 November quiz questions and answers to enjoy your time.
November Quiz Questions And Answers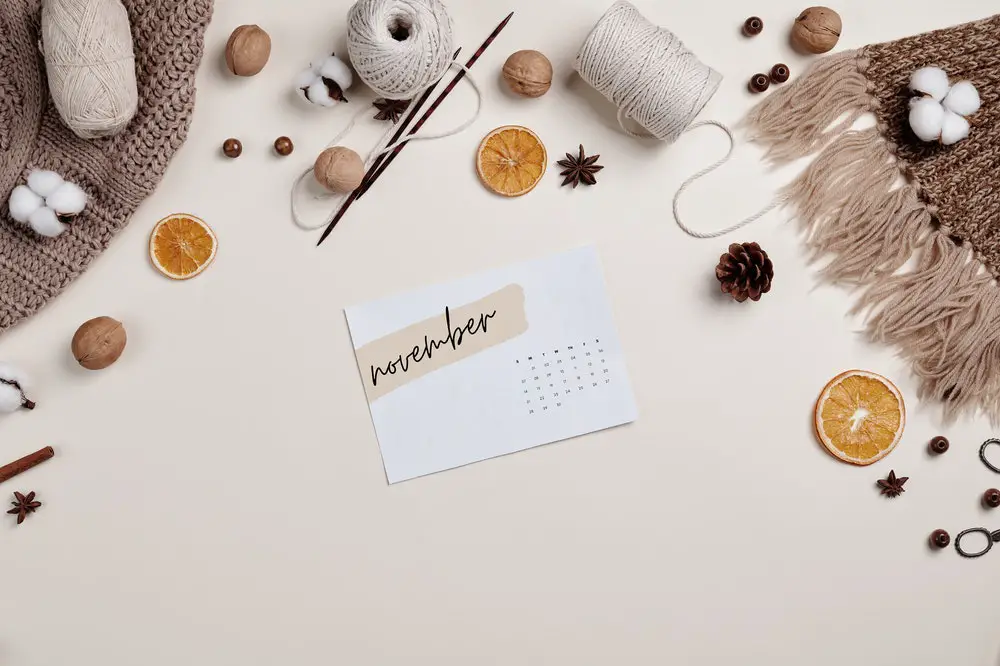 ---
1. The word "November" is derived from the Latin word "novem". What does it literally mean?
A. Nine
B. Ten
C. Eleven
---
2. When is Thanksgiving celebrated each year in the United States?
A. The first Monday of November
B. The second Wednesday of November
C. The fourth Thursday of November
---
3. Which boxer became the youngest heavyweight champion in the world when knocking out Trevor Berbick in November 1986?
A. Muhammad Ali
B. Mike Tyson
C. Floyd Mayweather
---
4. What is the birth flower for the month of November?
A. Chrysanthemum
B. Snowdrop
C. Primrose
---
5. Which U.S. President was assassinated on November 22, 1963, during a motorcade in Dallas, Texas?
A. Lyndon Johnson
B. John F. Kennedy
C. Franklin Roosevelt
---
6. What is the birthstone for the month of November?
A. Topaz
B. Garnet
C. Turquoise
---
7. If you were born on November 5, what would be your zodiac sign?
A. Sagittarius
B. Leo
C. Scorpio
---
8. "November Rain" is a song released by which famous rock band in 1992?
A. Led Zeppelin
B. Pink Floyd
C. Guns N' Roses
---
9. Which religious holiday is observed by Roman Catholics on 2 November each year to commemorate the faithful departed?
A. All Souls' Day
B. All Saints' Day
C. All Gods' Day
---
10. The 2022 FIFA World Cup will be held in which country from 21 November to 18 December 2022?
A. Saudi Arabia
B. Qatar
C. Egypt
---
11. How many days are there in November?
A. 28
B. 30
C. 31
---
12. Born in November 1898, which British writer is known for the fantasy series "The Chronicles of Narnia"?
A. C. S. Lewis
B. Charles Dickens
C. A. A. Milne
---
13. Which of the following commemorations is observed annually on 5 November in Great Britain?
A. Fireworks Day
B. Bonfire Day
C. Guy Fawkes Day
---
14. The Chiang Ma Yi Peng Lantern Festival is held in November each year in which country?
A. China
B. Japan
C. Thailand
---
15. Taking place between mid-October and mid-November, Diwali is one of the major festivals celebrated by which religion?
A. Judaism
B. Hinduism
C. Christianity
---
16. Día de Los Muertos, which means the Day of the Dead, is a traditional holiday celebrated on November 1 and 2 each year in which country?
A. Mexico
B. Brazil
C. Portugal
---
17. What was the first animal to make an orbital spaceflight around the Earth on 3 November 1957?
A. A cat
B. A dog
C. A monkey
---
18. Complete the following quote in a poem by Sir Walter Scott: "November sky is … and drear, November leaf is … and sear"?
A. Chill / red
B. Blue / yellow
C. Clear / blue
---
19. Remembrance Day is a memorial day in Commonwealth countries to commemorate the end of which war?
A. World War I
B. World War II
C. Cold War
---
20. Which international organisation held the first meeting on 15 November 1920 in Geneva, Switzerland?
A. United Nations
B. North Atlantic Treaty Organisation
C. League of Nations
---
21. How to say November in German?
A. Novembre
B. November
C. Noviembre
---
22. What is the name for the full moon in November commonly known?
A. Otter Moon
B. Beaver Moon
C. Mink Moon
---
23. On 17 November 1869, the Suez Canal was first opened to connect the Mediterranean Sea to which Sea?
A. Red Sea
B. Arabian Sea
C. Black Sea
---
24. Starting on the first Tuesday of November each year in, the Melbourne Cup is one of the most famous sports events in Australia in which sport?
A. Tennis
B. Rugby
C. Horse racing
---
25. Which part of the body is grown during Movember, an annual event during November to raise awareness of men's health issues?
A. Hair
B. Nails
C. Moustaches
---
26. On 22 November 2005, Angela Merkel became the first female Chancellor of which country?
A. France
B. Germany
C. Italy
---
27. Which children's book by Lewis Carroll was first published in November 1865?
A. Alice's Adventures in Wonderland
B. Charlie and the Chocolate Factory
C. The Wonderful Wizard of Oz
---
28. On 1 November 1993, Maastricht Treaty entered into force to mark the establishment of which organisation?
A. United Nations
B. European Union
C. African Union
---
29. Which popular board game was first introduced by the Parker Brothers on 5 November 1935?
A. Monopoly
B. Pictionary
C. Ticket to Ride
---
30. Which month of the year always begins on the same day of the week as November?
A. January
B. March
C. May
---
What do you think about these November quiz questions and answers? We hope you learn some interesting facts and enjoy your time. For more challenges on the same topic, check out the following trivia October quiz or this about March.