The Olympic Games is one of the biggest events in the world. Through sports, the festival brings millions of people together and inspire them to strive and work harder to achieve personal goals. Check out the following 33 trivia Olympics quiz questions and answers to see how much you know.
Olympics Quiz Questions And Answers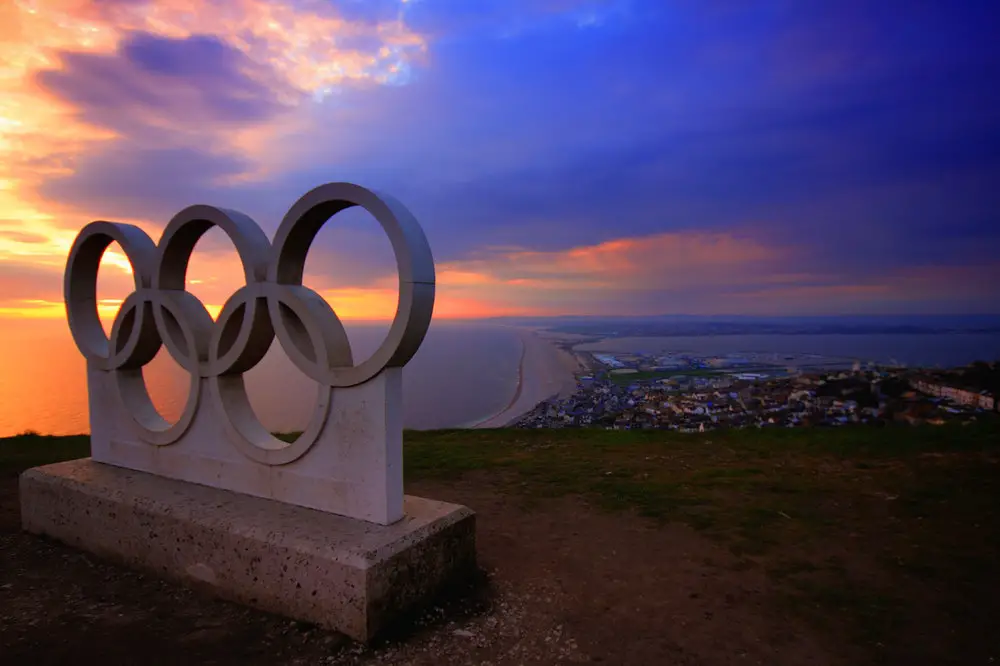 ---
1. When did the first modern Olympic games take place?
A. 1896
B. 1904
C. 1912
---
2. The ancient Olympic Games were held in which modern-day country?
A. Italy
B. Turkey
C. Greece
---
3. What are depicted on the Olympic flag to represent different parts of the world?
A. Five doves
B. Five rings
C. Five stars
---
4. Which country will be the host of the 2024 Summer Olympics?
A. The United States
B. France
C. Nigeria
---
5. Which of the following colours does not appear on the Olympic flag?
A. Orange
B. Yellow
C. Green
---
6. How many countries in the world have participated in every single modern Olympics?
A. 5
B. 8
C. 14
---
7. The Olympic Games are an international sports event held every … years.
A. 2
B. 3
C. 4
---
8. Who is currently the most decorated Olympian athlete of all time with 28 medals, including 23 golds, 3 silvers, and 2 bronzes?
A. Larisa Latynina (Soviet Union)
B. Michael Phelps (United States)
C. Takashi Ono (Japan)
---
9. Which of the following sports was competed for the first time in the 2020 Tokyo Olympics?
A. Badminton
B. Baseball
C. Skateboarding
---
10. Which organisation is the governing body of the worldwide Olympic Movement?
A. World Olympic Organisation
B. International Olympic Committee
C. UN Olympic Organization
---
11. The 2022 Olympic Winter Games will take place in which city?
A. Tokyo, Japan
B. Beijing, China
C. New Delhi, India
---
12. Which animal was the mascot of the 2018 Olympic Winter Games in PyeongChang, South Korea?
A. Tiger
B. Lion
C. Panther
---
13. What is an Olympic Village?
A. An accommodation centre for all participating athletes, trainers, and officials
B. A sports campus for hosting the games
C. The village where the Olympic Games take place
---
14. Which important figure appeared in the 2012 Olympic Summer Games in London, United Kingdom?
A. UK Prime Minister
B. Queen Elizabeth II
C. James Bond
---
15. How old was Marjorie Gestring when she became the youngest Olympic gold medallist?
A. 10
B. 13
C. 15
---
16. Which incident happened during the 1972 Olympic Summer Games in Munich, West Germany?
A. A bomb explosion
B. A deathly car crash
C. A massacre
---
17. Who won the gold medal for men's 100 metres at the 2020 Tokyo Olympics?
A. Usain Bolt
B. Tyson Gay
C. Lamont Marcell Jacobs
---
18. The American track and field athlete Marion Jones was stripped of all of her Olympic medals for which reason?
A. Performance-enhancing drug use
B. Sexual harassment
C. Racial discrimination
---
19. Which country has been awarded or hosted a total of 8 Olympic Games, more than any other nation?
A. France
B. The United States
C. Japan
---
20. Which special Olympic team made its debut at the 2016 Rio Olympics in Brazil?
A. Refugee Olympic Team
B. LGBT Olympic Team
C. Intercontinental Olympic Team
---
21. Who is the only athlete to win gold medals at both the Winter and Summer Olympic Games?
A. Eddie Eagan
B. Carl Lewis
C. Lance Armstrong
---
22. At the 1928 Olympic Games in Amsterdam, which Olympic symbol was first introduced?
A. Olympic flag
B. Olympic flame
C. Olympic anthem
---
23. The team of athletes from which nation always marches first during the opening ceremony of every Olympic Games?
A. The home team
B. Greece
C. Afghanistan
---
24. The Olympic motto in Latin is: "Citius, Altius, Fortius". What does it mean?
A. Sport, passion, hard work
B. Free, equal, united
C. Faster, higher, stronger
---
25. From 1921 to 1948, who also participated in the Olympic Games?
A. Singers
B. Painters
C. Scientists
---
26. All medals at the 2020 Tokyo Olympics contain which special component?
A. Recycled plastics
B. Recycled parts of old electronics
C. Recycled papers
---
27. Approximately how many athletes participated in the 2020 Tokyo Olympic Games?
A. 5,000
B. 11,000
C. 20,000
---
28. In the ancient Olympic Games, what were the winners awarded instead of medals like modern-day events?
A. An olive wreath
B. A gold crown
C. A horse
---
29. What is the age range for athletes to participate in the Youth Olympic Games?
A. 7 to 15
B. 10 to 16
C. 14 to 18
---
30. In which country did the first Winter Olympic Games take place in 1924?
A. France
B. Russia
C. Canada
---
31. Which country on the most Olympic medals per capita (1 medal for every 11,300 people)?
A. Jordan
B. San Marino
C. Luxemburg
---
32. Who won the most gold medals in the 2020 Tokyo Olympic Games?
A. Allyson Felix
B. Caeleb Dressel
C. Katie Ledecky
---
33. What is the smallest country, with a population of around 64,000, to win a gold medal at the Olympic Summer Games?
A. Bermuda
B. Grenada
C. Andorra
---
What do you think about these Olympics quiz questions and answers? We hope you learn some interesting facts and enjoy your time with friends and family. For more challenges on the same topic, check out the following athletics quiz.