Don Giovanni. Carmen. Madama Butterfly. If you are into the world of opera, these names might be familiar. But how much you know about the history of this classical form of music? Try these 41 trivia opera quiz questions and answers to test your operatic knowledge.
Opera Quiz Questions and Answers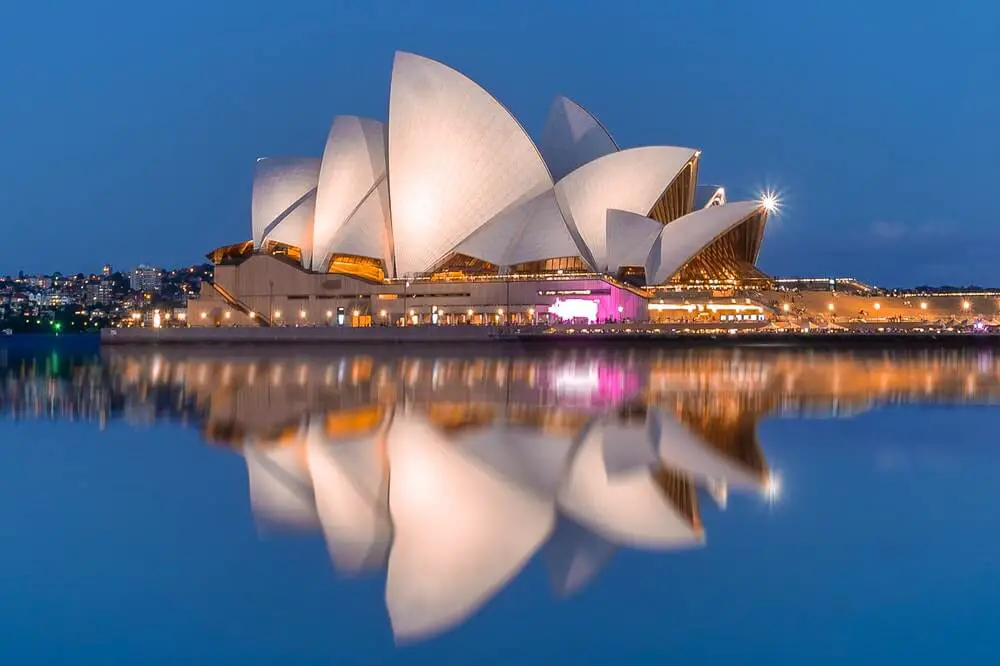 ---
1. The La Scala opera house is located in which city?
A. Milan – Italy
B. Paris – France
C. Madrid – Spain

---
2. Which rock band is often associated with the "rock opera" style?
A. The Animals
B. The Beatles
C. The Who

---
3. Which city in Germany had the most opera premieres by Richard Wagner?
A. Berlin
B. Munich
C. Dresden

---
4. Which of the following is the first opera by Gaetano Donizetti?
A. Enrico Di Borgogna
B. La Letteresa Anonima
C. Alfredo il Grande

---
5. The opera house in which city is haunted by a fictional phantom?
A. Sydney
B. Paris
C. London

---
6. Which is the last opera by Giacomo Puccini that was still unfinished when he died?
A. La Bohème
B. Madama Butterfly
C. Turandot

---
7. What is the text of an opera called?
A. Libretto
B. Operetta
C. Cantala

---
8. What is often regarded as the first opera in the world?
A. L'Orfeo – Monteverdi
B. Dafne – Peri
C. Euridice – Caccini

---
9. How many of operates by Monteverdi still survive today?
A. 1
B. 2
C. 3

---
10. During his career, Ludwig van Beethoven composed how many operas?
A. 1
B. 4
C. 7

---
11. Which composer created the most librettos?
A. Vincenzo Bellini
B. Gioachino Rossini
C. Felice Romani

---
12. What was the first opera written in English in the world?
A. The Siege of Rhodes
B. Lovers Made Men
C. Venus and Adonis

---
13. Which composer is often attributed to reforming opera seria during the 1700s?
A. Mozart
B. Gluck
C. Jommelli

---
14. In 1869, which opera was played at the opening of the Vienna State Opera?
A. Fidelio
B. Die Zauberflöte
C. Don Giovanni

---
15. Who was the first black female opera singer to appear at Carnegie Hall?
A. Jessye Norman
B. Sissieretta Jones
C. Leontyne Price

---
16. Which city opened the first public opera house?
A. Venice
B. Sicily
C. Milan

---
17. Helen Mitchell – famous operatic soprano in the Victorian era – was born in which country?
A. Australia
B. England
C. New Zealand

---
18. "Schweigt stille, plaudert nicht" or "Be still, stop chattering" is a comic opera by Johann Sebastian Bach about the addiction to …
A. Coffee
B. Smoking
C. Love

---
19. Which opera was written by Richard Wagner when he crossed the sea to London from Riga?
A. The Flying Dutchman
B. The Ring of the Nibelung
C. The Mastersingers of Nuremberg

---
20. Which of the following opera struggled with censorship issues in Austria?
A. Rigoletto
B. Le Nozze di Figaro
C. Lohengrin

---
21. Which of the following style isn't a classical form of opera?
A. Opera buffa
B. Opera romantica
C. Rock opera

---
22. Who is often considered as the "Father of French Opera"?
A. Jean Baptiste Lully
B. Pierre Perrin
C. Philippe Quinault

---
23. The Pilgrim's Progress was the last opera by which composer?
A. Ralph Vaughan Williams
B. Jean Baptiste Lully
C. Don Giovanni

---
24. In which city you can find the Liceu opera house?
A. Paris
B. Berlin
C. New York

---
25. What is the real name of Madama Butterfly? And can you name the U.S. naval officer who marries her?
A. Cio-Cio-san
B. Geraldine Farrar
C. Louise Homer

---
26. Also known as La Stupenda, which opera singer was called the "Voice of the Century" by Luciano Pavarotti?
A. Joan Sutherland
B. Renee Fleming
C. Maria Callas

---
27. The term "opera" is originated from the Latin word "opus". What does it mean?
A. Music
B. Work
C. Art

---
28. What is the name of the only opera composed by Ludwig van Beethoven?
A. Fidelio
B. Moonlight Sonata
C. Fur Elise

---
29. "Here Comes the Bride" – the march played at many wedding entrances – is a part of which 1850 opera?
A. Lohengrin
B. Die Hochzeit
C. Das Liebesverbot

---
30. Which kind of opera is the opera buffa?
A. Comic opera
B. Rock opera
C. Opera romantic

---
31. Which book by John Steinbeck has been adapted into an opera?
A. Of Mice and Men
B. Tortilla Flat
C. The Grapes of Wrath

---
32. Which of the following fairy tales hasn't been used for an opera libretto?
A. Cinderella
B. Hansel and Gretel
C. Sleeping Beauty

---
33. In addition to his voice, Donizetti often uses which instrument in "Mad Scenes"?
A. Flute
B. Oboe
C. Violin

---
34. Which of the following plays by Shakespeare hasn't been used for an opera libretto?
A. Hamlet
B. Titus Andronicus
C. Romeo and Juliet

---
35. Mario Cavaradossi is the protagonist in which opera?
A. La Traviata
B. Tosca
C. Turandot

---
36. Which Irish playwright created the original version of Salome?
A. Samuel Beckett
B. Oscar Wilde
C. James Joyce

---
37. Opera was first developed during which music period?
A. Baroque period
B. Renaissance period
C. Romantic period
---
38. Singspiel is a form of opera in which country?
A. Germany
B. France
C. Spain
---
39. What inspires the design of the Sydney Opera House in Australia?
A. Sails of boats
B. Ice mountains
C. Seashells
---
40. Opera originated in which country at the end of the 16th century?
A. England
B. Italy
C. Sweden
---
41. What is comic opera also known as?
A. Dark opera
B. Light Opera
C. White opera
---
Opera is hard to understand and enjoy, but this musical form still exists and thrives in many parts around the world. We hope you enjoy these opera quiz questions and answers. Want more? Try this one on 80s music, this about classical music, or this trivia quiz about Macbeth.