All major civilisations in the world developed and thrived along huge rivers. They have both divided and united human beings over the past thousands of years. We use river water for water planting, cooking, travelling, washing, drinking, and more. Check out these (not so easy) trivia river quiz questions and answers to see how much you know about them.
River Quiz Questions And Answers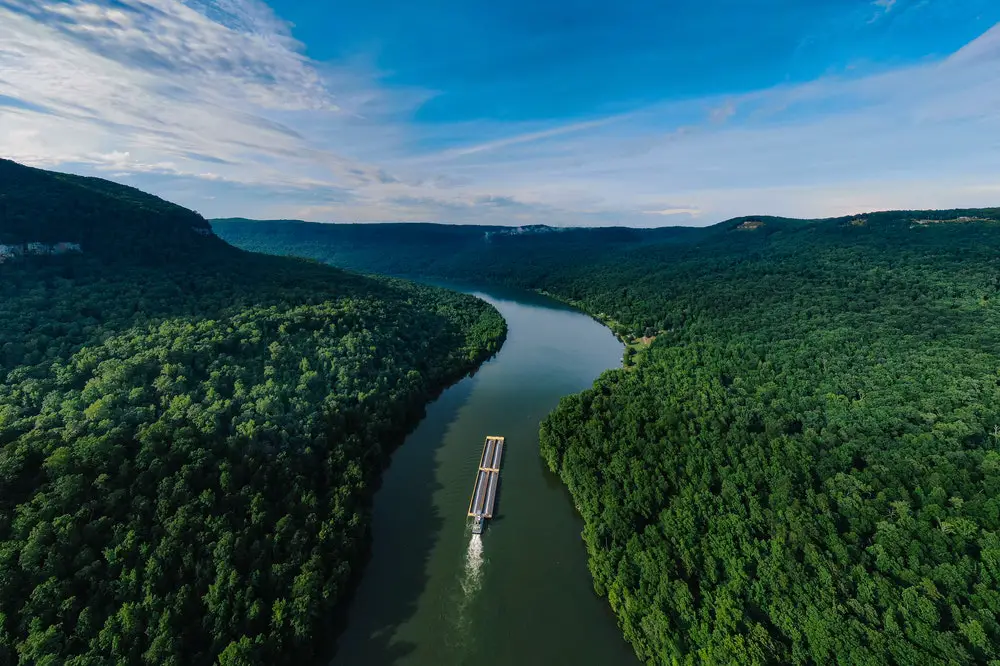 ---
1. What percentage of total water in the world is in rivers?
A. Around 1 per cent
B. Around 10 per cent
C. Around 30 per cent
---
2. In which country can we find the River Seine?
A. Greece
B. Italy
C. France
---
3. The River Nile runs through all of these countries, except …
A. Tanzania
B. Morocco
C. Ethiopia
---
4. To which type of body of water do rivers belong?
A. Saltwater
B. Freshwater
C. Ocean
---
5. Which water bodies come together to form a river?
A. Lakes
B. Mountains
C. Streams
---
6. New York City is located on the bank of which river?
A. Hudson
B. Mississippi
C. Danube
---
7. How many states in the U.S share their name with a river?
A. 5
B. 10
C. 15
---
8. What is the longest river in the world?
A. Nile River
B. Amazon River
C. Yangtze River
---
9. What is the deepest river in the world?
A. Mekong River
B. Congo River
C. Amazon River
---
10. Which river is 4,425 kilometres in length and travels through China, Myanmar, Laos, Thailand, Cambodia, and Vietnam?
A. Huang He River
B. Yangtze River
C. Mekong River
---
11. The Victoria Falls is located on which river?
A. Congo
B. Nile
C. Zambezi
---
12. Which of the following nations does not have any river running through it?
A. Iran
B. Saudi Arabia
C. Iraq
---
13. The River Nile empties itself into which water body?
A. Mediterranean Sea
B. Red Sea
C. Gulf of Oman
---
14. The ancient Mesopotamian civilisation developed in between which two rivers?
A. Diyala and Nile
B. Euphrates and Tigris
C. Nile and Euphrates
---
15. Which river runs through the Himalayas in India and empties into the Bay of Bengal?
A. Ganges
B. Brahmaputra
C. Kaveri
---
16. In which country can we find the Irrawaddy River?
A. Thailand
B. Bhutan
C. Myanmar
---
17. The Tigris River travels through three which nations?
A. Iraq, Syria, and Turkey
B. Iran, Iraq, and Jordan
C. Lebanon, Israel, and Libya
---
18. The longest river in Australia shares its name with a famous tennis player. What is it?
A. The Nadal
B. The Federer
C. The Murray
---
19. What is the longest river in Europe?
A. Volga
B. Danube
C. Elbe
---
20. How many nations in Europe does the Danube River travel through?
A. 5
B. 10
C. 15
---
21. What is the longest river in the United Kingdom?
A. The Severn
B. The Mersey
C. The Thames
---
22. In which year did the Whanganui in New Zealand become the first river to be granted human beings' legal rights?
A. 2007
B. 2012
C. 2017
---
23. Which river separates Cornwall and Devon?
A. River Tamar
B. River Tyne
C. River Trent
---
24. What is the other name for the upper reaches of the River Thames and, especially, in Oxford?
A. The Ure
B. The Wye
C. The Isis
---
25. The River Volga, the longest river in Europe, flows into which sea?
A. Red Sea
B. Caspian Sea
C. Black Sea
---
26. Which river has the greatest volume of water in the world?
A. Amazon River
B. Nile River
C. Mississippi River
---
27. Which river creates a large part of the natural border between Mexico and the U.S state Texas?
A. Rio Grande
B. Yukon River
C. Colorado River
---
28. The Ganges River in India is a holy site for which religion?
A. Buddhism
B. Sikth
C. Hinduism
---
29. What do we call the point from which a river starts?
A. Head
B. Source
C. Opening
---
30. What do we call the point where a river ends?
A. Mouth
B. Confluence
C. Tributary
---
31. What is the widest river in the world?
A. The Danube
B. The Amazon
C. The Yangtze
---
32. What do we call the small rivers or streams that provide water for the main river?
A. Distributary
B. Meander
C. Tributary
---
33. What is the approximate number of tributaries of the Amazon River?
A. Around 100
B. Around 500
C. Around 1,000
---
34. The Grand Canyon in Arizona was created by which river?
A. Mississippi
B. Missouri
C. Colorado
---
35. Which water body is created when a river runs over a region that moves between hard to soft rock and wears away a shelf?
A. A lake
B. A pond
C. A waterfall
---
36. Through which process does a river shape the land?
A. Erosion
B. Division
C. Deposition
---
37. Many rivers form winding bends when they run through valleys. What are they called?
A. Rapids
B. Mudflats
C. Meanders
---
38. Delta is an area of flat land formed where rivers meet the sea. What is the largest delta in the world?
A. The Amazon Delta
B. The Ganges Delta
C. The Nile Delta
---
39. Which structure is built on a river to produce electricity and prevent flooding?
A. Dam
B. Reservoir
C. Canal
---
40. The last one on this list of river quiz questions and answers: the capital cities of Hungary, Serbia, and Austria are all located on the banks of which river?
A. Volga
B. Seine
C. Danube
---
Without rivers and water, there might be no human civilization. We hope these river quiz questions and answers can give you many interesting facts about our sources of life. If you want more, check out the following London trivia or Paris trivia quizzes.