Are you die-hard lovers of superhero? No matter if you are big fans of Marvel or DC Comics, this small test will check your knowledge about heroes and villains, and stretch your brain to the limits. Now, let's start with these 43 trivia superhero quiz questions and answers.
Superhero Quiz Questions and Answers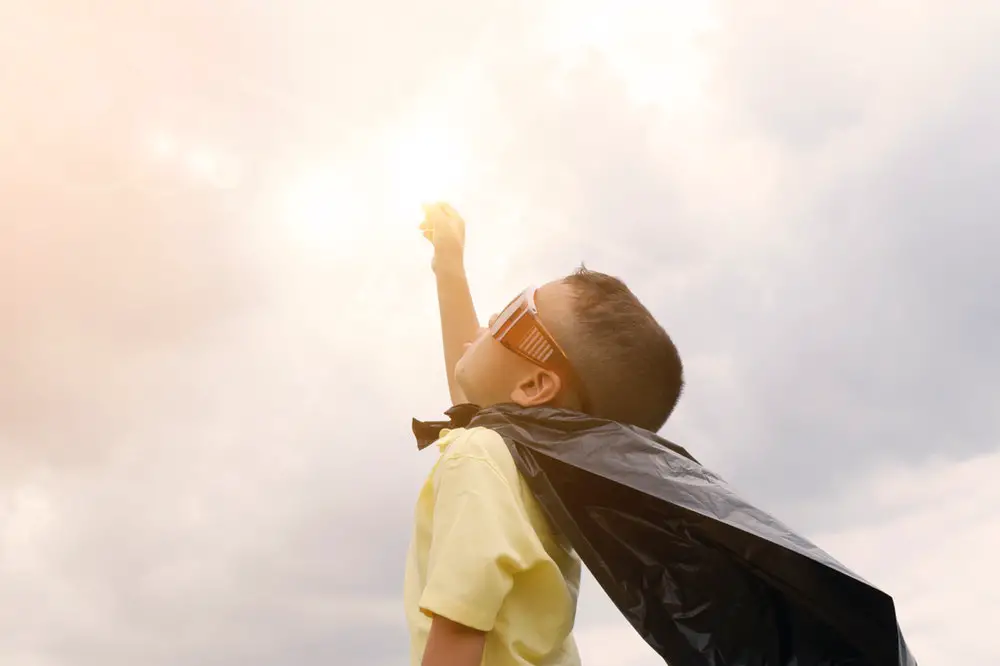 ---
1. The Man of Steel is another name for which superhero?
A. Batman
B. Superman
C. Iron Man

---
2. What is the real name of Batman?
A. Bruce Wayne
B. Bruce Davis
C. Bruce Devon

---
3. Batman protects which city?
A. Gotham City
B. Chicago
C. Metropolis

---
4. How did Spiderman have his superpowers?
A. He was born with the powers
B. He was affected by a chemical explosion
C. He was bitten by a spider

---
5. Which superhero said that "Who knows what evil lurks in the hearts of men?"
A. The Thing
B. The Shadow
C. The Devastator

---
6. The "Scarlett Speedster" is the nickname of which superhero?
A. Speedball
B. The Flash
C. Stardust

---
7. Which of the following superheroes says that "Don't make me angry; you wouldn't like me when I'm angry"?
A. Flash
B. Batman
C. Hulk

---
8. Which superhero has super tools such as the magic lasso and bullet-proof bracelets?
A. Catwoman
B. Wonder Woman
C. Super Girl

---
9. In addition to Hal Jordan and Alan Scott, The Green Lantern also uses which name as a secret identity?
A. Kyle Rayner
B. Barry Allen
C. Britt Reid

---
10. Which superhero has an indestructible shield?
A. The Red Tornado
B. Captain Flag
C. Captain America
---
11. Which character is usually romantically paired with Batman?
A. Hawkgirl
B. Catwoman
C. The Black Canary

---
12. Which superhero cannot transform back into the human form anymore?
A. The Incredible Hulk
B. Jacob
C. The Thing

---
13. Who was the first female superhero of the Justice Society of America?
A. Wonder Woman
B. Storm
C. Elecktra

---
14. What villain got his distinctive appearance from toxic chemicals at a plant?
A. Joker
B. Doomsday
C. Two-Face

---
15. Raymond Palmer is the alter ego of which superhero?
A. The Green Arrow
B. Hawkman
C. The Atom

---
16. Which superhero says: "With great power, there must also come great responsibility"?
A. Batman
B. The Hulk
C. Spiderman

---
17. Which superhero is blinded by radioactive components and nicknamed the "Man without fear"?
A. Green Lantern
B. Daredevil
C. Wolverine

---
18. The Beast – a genius superhero – is the medical doctor for … X-men.
A. X-men
B. Ice Man
C. Shadowcat

---
19. Barbara Gordon, the father of Batgirl, is the … of Gotham City.
A. The mayor
B. The governor
C. The police chief

---
20. The Green Lantern gains his power from which object?
A. A ring
B. A necklace
C. Glasses

---
21. Which of the following superhero can manipulate and resist the weather?
A. The Tornado
B. The Atom
C. Strom

---
22. Wonder Woman comes from which island?
A. The Paradise Island
B. The Emerald Island
C. The Eden Isle

---
23. Where does the Green Arrow mainly operate?
A. Gotham City
B. Star City
C. New York City

---
24. During the World War II, Steve Rogers was given a special serum that made him become … to help the US win the war.
A. The Hulk
B. Captain America
C. Wolfman

---
25. Which member of the Fantastic Four has the tagline as "It's clobbering time"?
A. The Thing
B. The Green Lantern
C. Iron Man

---
26. Debuting in 1965, which superhero is also known as Goliath and Ronin?
A. Hawkeye
B. The Beast
C. Iron Man

---
27. Which newspaper does Spiderman – Peter Parker – work for?
A. The Daily Bugle
B. The Daily Gothamite
C. The Daily Planet
---
28. Elektra made her debut in which Marvel comic?
A. Green Lantern
B. Captain America
C. Daredevil

---
29. What is the name of the archnemesis of the Fantastic Four?
A. Llan the Sorcerer
B. Count Nefaria
C. Dr. Doom

---
30. In an attempt to look more normal, Hellboy did what of the following thing?
A. Fly down his horns
B. Wears contacts
C. Hide the right devil hand

---
31. Which of the following superheroes is a member of the JLA or Justice League of America?
A. Aquaman
B. Apache Chief
C. Storm

---
32. What are the claws of Wolverine made of?
A. Cadmium
B. Adamantium
C. Titanium

---
33. On the cover of a comic book in 1942, who was punched by Spy Smasher?
A. Axis leaders
B. Captain America
C. Uncle Sam

---
34. Doom, the enemy of Fantastic Four, stole the Power Cosmic from which villain?
A. Count Abyss
B. Galactus
C. Living Monolith

---
35. Which Spiderman villain shows up two times, first as a secret crime boss and then as a vengeance-bent son?
A. Green Goblin
B. Mysterio
C. Venom

---
36. Wonder Woman was formed by an expert in which field?
A. Psychology
B. Dentistry
C. Criminal justice

---
37. How does The Fantastic Four get their superpowers?
A. Evil curse
B. Genetic manipulation
C. Cosmic rays

---
38. With the special memory fibre in his cape, Batman is able to …
A. Communicate with Batmobile
B. Slowly fall
C. Disappear

---
39. In Wonder Woman 1984, what is the civil job of the main character, Diana Prince?
A. A teacher
B. A librarian
C. An archaeologist
---
40. Black Panther is the ruler of which kingdom?
A. Uganda
B. Wakanda
C. Rwanda
---
41. Wanda Maximoff is the real name of which female superhero?
A. Scarlet Witch
B. Black Widow
C. Wonder Woman
---
42. What is Thor's hammer called?
A. Öland
B. Jötunheimr
C. Mjölnir
---
43. How many Infinity Stones are there in total?
A. 3
B. 6
C. 9
---
Hope you enjoy every question of this superhero quiz. We know some questions could be quite difficult, but if you could get the right answer, then you are definitely a true fan of these superheroes. Let's try another quiz on movies, this one about famous fictional addresses, or maybe this one on the Solar system.