Table tennis is an easy and interesting activity. People of all ages enjoy playing this game at school, during breaks in the office, in a public park, and anywhere. Check out these 30 table tennis quiz questions and answers to see how much you know about it.
Table Tennis Trivia Quiz Question And Answers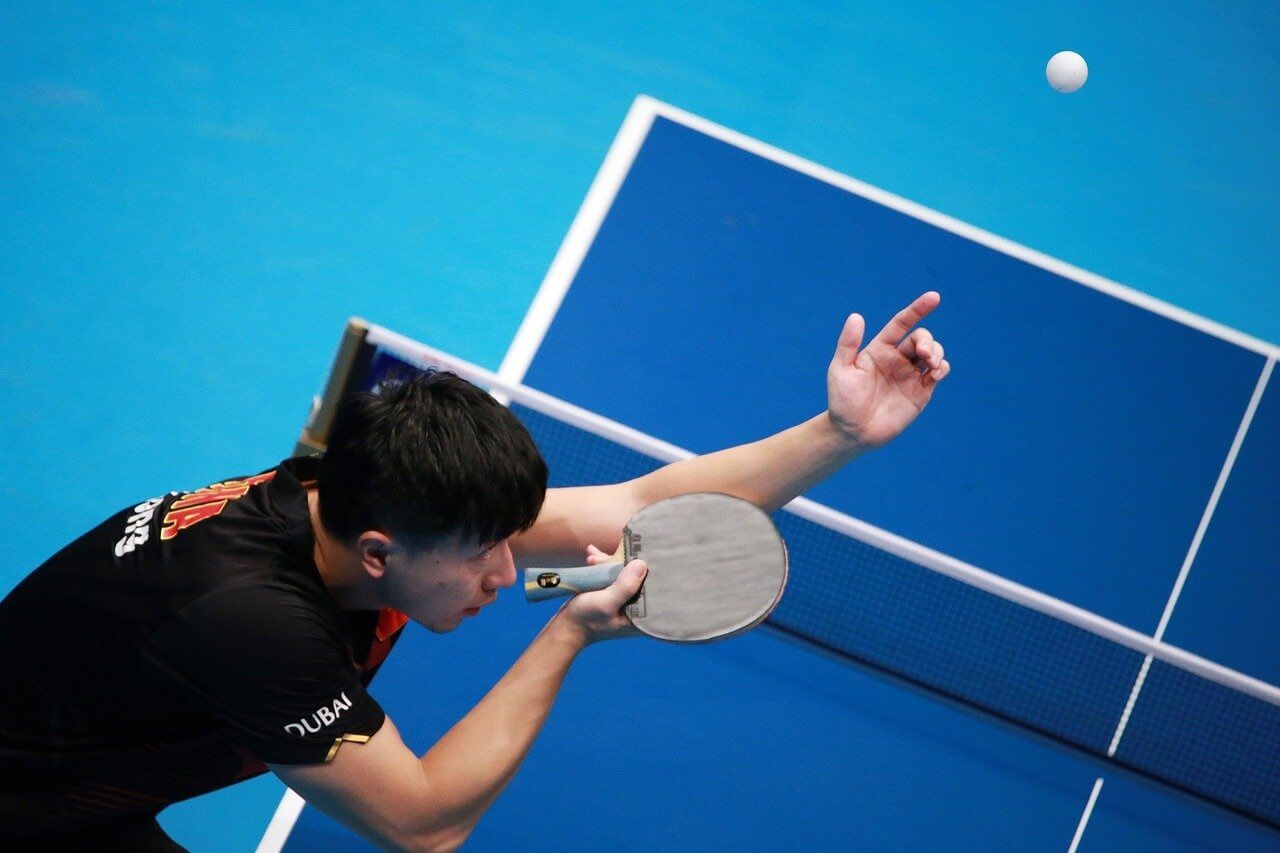 ---
1. In which country did table tennis originate?
A. China
B. The UK
C. France
---
2. When was table tennis first introduced to the Olympics Summer Games?
A. 1980
B. 1988
C. 1996
---
3. In addition to Ping Pong, what is the other name of table tennis?
A. Bounce-Bounce
B. Pee-Wee
C. Whiff-Whaff
---
4. How many points do we need to win a single game in table tennis?
A. 7 points
B. 11 points
C. 15 points
---
5. What happens when the score of a table tennis game is 10 to 10?
A. The game continues until there is a gap of 2 points between the two players
B. The game is draw
C. The game ends when a player reaches 11 points
---
6. Why did the Soviet Union ban table tennis between 1930 and 1950?
A. Because it originated from the UK
B. Because there were not enough resources for this sport
C. Because the government believed it may be harmful to the eyes
---
7. Which of the following countries is currently dominating table tennis?
A. China
B. Japan
C. South Korea
---
8. Which material is used for making table tennis balls?
A. Paper
B. Wood
C. Celluloid
---
9. What is the minimum number of players needed for a table tennis game?
A. 2
B. 4
C. 6
---
10. What is the standard size of a table tennis table?
A. 1.54 metres long and 1.54 metres wide
B. 2.74 metres long and 1.525 metres wide
C. 3.645 metres long and 1.65 metres wide
---
11. Which term refers to the period in table tennis during which the ball is being played?
A. A rally
B. A libero
C. A let
---
12. Which player won both the World's Table Tennis Championships and Wimbledon tennis champion in 1929?
A. Jean Rene Lacoste
B. Bill Tilden
C. Fred Perry
---
13. How long is the world's record for the longest non-stop rally in table tennis?
A. 6 hours, 15 minutes, 5 seconds
B. 8 hours, 40 minutes, 5 seconds
C. 11 hours, 50 minutes, 36 seconds
---
14. At the Rio 2016 Olympics Summer Games, which country won all of the gold medals in table tennis?
A. Japan
B. Germany
C. China
---
15. Who is currently the number one male table tennis player of England?
A. Sam Walker
B. Liam Pitchford
C. Paul Drinkhall
---
16. Which professional player is nicknamed the Mozart of table tennis?
A. Jan-Ove Waldner, Sweden
B. Timo Boll, Germany
C. Ma Long, China
---
17. What is the standard diameter of table tennis balls?
A. 20 millimetres
B. 40 millimetres
C. 60 millimetres
---
18. Which of the following is an offensive stroke?
A. Lob
B. Push
C. Loop
---
19. What is the main goal of a smash stroke in table tennis?
A. To keep the ball in play
B. To return the ball so quickly that the opponent cannot return it
C. To create offensive opportunities for the next stroke
---
20. Which of the following organisations is the highest governing body of table tennis?
A. TTIA
B. ITTO
C. ITTF
---
21. How many consecutive serves do each player have in table tennis?
A. 2
B. 3
C. 4
---
22. What happens when the ball touches the net during a serve but still goes over to the side of your opponent?
A. A point for you
B. A point for the opponent
C. The ball is served again
---
A. The United States
B. China
C. Japan
---
24. When was the 21-point scoring system changed to the 11-point scoring system in table tennis?
A. 1991
B. 2001
C. 2011
---
25. Which type of sports is table tennis?
A. A field sport
B. A contact sport
C. A racket sport
---
26. To avoid an unfair advantage, how high should a player throw the ball from the flat of their hand during a serve?
A. 15.2 centimetres or 6 inches
B. 17.8 centimetres or 7 inches
C. 20.3 centimetres or 8 inches
---
27. During an official table tennis match, how many minutes can a player have between games?
A. 1 minute
B. 2 minutes
C. 3 minutes
---
28. What happens to the ball when you put a backspin effect to the ball and the opponent hits it forward and flat?
A. It returns with a backspin effect
B. It goes into the net
C. It flies high to the back of the table
---
29. Based on international rules, which colors should be used for the rubbers in a table tennis racket?
A. Black and white
B. Blue and yellow
C. Red and black
---
30. Which term refers to the situation when both players reach the score of 10 points?
A. Love
B. Deuce
C. Draw
---
How do you find about these table tennis quiz questions and answers? We hope you have a lot of fun and learn some interesting facts about this sport. For more challenges, check out the following trivia badminton quiz.