Every group, team, or organisation needs a good leader with great responsibility and reliability. From sports and military to movies and books, let's take a look at the following 30 famous captains quiz questions and answers to see how much you know.
Famous Captains Quiz Questions And Answers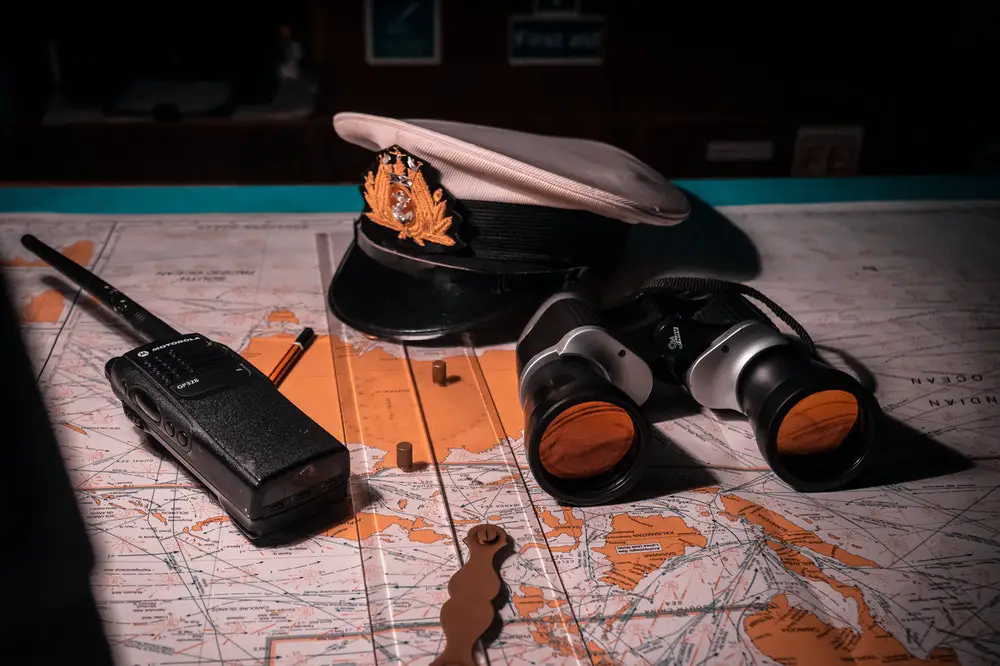 ---
1. What is the name of the fictional captain, starring Jonny Depp, in the film series "Pirates of the Caribbean"?
A. Hector Barbossa
B. Davy Jones
C. Jack Sparrow
---
2. Who is the only captain in the history of football to have won 8 different major trophies: FIFA World Cup, UEFA Euro, Club World Cup, European Super Cup, UEFA Champions League, Spanish Super Cup, Copa del Rey, and La Liga?
A. John Terry
B. Iker Casillas
C. Paolo Maldini
---
3. Which actor plays the role of Captain America in the Marvel Cinematic Universe?
A. Chris Evans
B. Chris Hemsworth
C. Robert Downey Jr.
---
4. In the British Army, which officer rank is right above captain?
A. Lieutenant
B. Colonel
C. Major
---
5. Captain James Cook is the main antagonist in which famous novel?
A. The Wonderful Wizard of Oz
B. Peter Pan
C. Alice's Adventures in Wonderland
---
6. El Capitan, which literally means the Captain, is a vertical rock formation in which national park in the United States?
A. Yosemite
B. Yellowstone
C. Grand Teton
---
7. Which of the following is a famous reply of Captain John Paul Jones to surrender as his ship began to sink?
A. "I am not surrendering. I only take a break"
B. "I have not yet begun to fight"
C. "You have no chance to win"
---
8. Captain James Cook was the first explorer to sail his ship in which part of the world?
A. Bermuda archipelago
B. Antarctica
C. Hawaii
---
9. Douglas Jardine was the captain of which country's cricket team between 1931 and 1934?
A. Scotland
B. Northern Ireland
C. England
---
10. Captain Morgan is a famous brand of which type of liquor?
A. Whisky
B. Brandy
C. Rum
---
11. Which American daily children's TV series, starring Bob Keeshan, aired on CBS from 1955 to 1984?
A. Captain Kangaroo
B. Captain Koala
C. Captain Dodo
---
12. In the TV series Star Trek, the USS Enterprise (NCC-1701) starship is under the command of which captain?
A. Captain James T. Kirk
B. Captain Philippa Georgiou
C. Captain Gabriel Lorca
---
13. In the cartoon series of the same name, captain Caveman is good at which sport?
A. Basketball
B. Baseball
C. Volleyball
---
14. Where does an aeroplane captain typically sit on the flight deck?
A. Right hand seat
B. Middle seat
C. Left hand seat
---
15. Captain Malcolm Reynolds is the protagonist in which science fiction series?
A. Star War
B. Firefly
C. Star Trek
---
16. Steven Gerrard was the captain of which English football club from 2003 to 2015?
A. Manchester United
B. Liverpool
C. Chelsea
---
17. Which of the following facts is true about captain Haddock in the series The Adventures of Tintin?
A. He hates smoking
B. He loves drinking whisky
C. He has a dog
---
18. The 1998 epic war film "Saving Private Ryan" follows which military captain and his squad in the search for Ryan?
A. Captain Hanks
B. Captain Miller
C. Captain Jefferson
---
19. Created by the French novelist Jules Verne, captain Nemo originated from which country?
A. Poland
B. Turkey
C. India
---
20. Which novelist created captain Ahab, a fictional character in the classic adventure work "Moby Dick"?
A. Herman Melville
B. Robert Louis Stevenson
C. Jules Verne
---
21. In the British children's book of the same name, what is the name of Captain Pugwash's ship?
A. Black Pig
B. Black Dog
C. Black Dolphin
---
22. Which of the following facts is true about captain Davy Jones?
A. He is immortal
B. He has an octopus-like head
C. He is the captain of Sailing Dutchman
---
23. Captain William Bligh of the Royal Navy was mutinied by his crew in 1789 during a return trip from where?
A. Tahiti
B. Palau
C. Samoa
---
24. Who is the leader of the Toad Brigade in Super Mario Galaxy?
A. Captain Wingo
B. Captain Toad
C. Captain Polari
---
25. What is the nickname for Captain Macalister in the Simpsons?
A. Lake Captain
B. Ocean Captain
C. Sea Captain
---
26. In which European country do people elect two heads of state, known as captains regent, every 6 months?
A. Andorra
B. Monaco
C. San Marino
---
27. Who is the captain of the British passenger liner RMS Titanic?
A. Edward John Smith
B. Henry Tingle Wilde
C. Herbert Pitman
---
28. Which of the following is the name of an oat and corn breakfast cereal by Quaker?
A. Cap'n Tasty
B. Cap'n Crunch
C. Cap'n Nutritious
---
29. Created by Agatha Christie, who is the best friend of the fictional detective Hercule Poirot?
A. Captain Holmes
B. Captain Hastings
C. Captain Maple
---
30. Captain Mark Phillips is the first husband of which member in the British royal family?
A. Princess Beatrice
B. Princess Louise
C. Princess Anne
---
What do you think about these famous captains quiz questions and answers? We hope you learn some interesting facts and enjoy your time. For more challenges on the same topic, check out the following famous families quiz.