Over the last thousand years, the world had been ruled by monarchs who had total power over their own kingdoms. They were important figures who shaped ancient and modern history. Whether you want to learn more about royal families or interesting stories about these rulers, check out the following 30 trivia kings and queens quiz questions and answers.
Kings And Queens Quiz Questions And Answers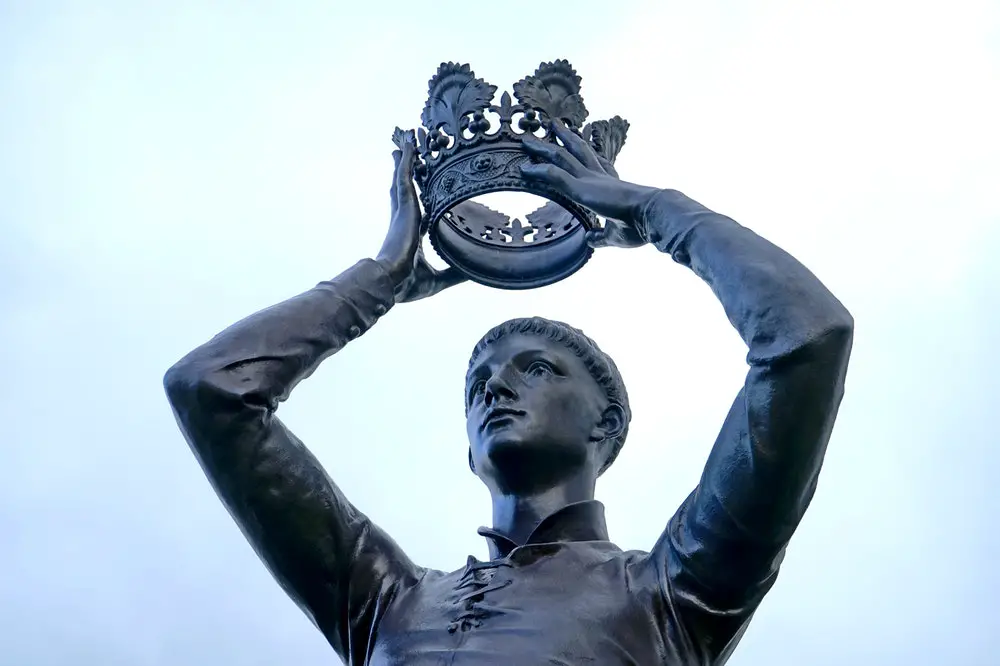 ---
1. In addition to the United Kingdom, Elizabeth II is also the Queen of which of the following countries?
A. New Zealand
B. Puerto Rico
C. Haiti
---
2. Which French king is featured in the novel "The Three Musketeers" by Alexander Dumas?
A. Louis IV
B. Louis VI
C. Louis XIII
---
3. Which of the following words referred to the monarchs of ancient Egypt?
A. Sultan
B. Pharaoh
C. Emir
---
4. Which emperor is known for dramatically transforming Japan from a feudal country into one of the great powers of the world during his reign from 1867 to 1912?
A. Naruhito
B. Akihito
C. Meiji
---
5. Matthias Corvinus is widely considered to be the greatest king of which European country?
A. Hungary
B. Russia
C. Sweden
---
6. Erik Thorvaldsson, also known as Erik the Red, was the founder and ruler of the Viking settlement on which island?
A. Iceland
B. Greenland
C. Ireland
---
7. Who became the first King of England in 927 after taking back lost kingdoms from the Vikings?
A. William the Conqueror
B. Richard I
C. Athelstan
---
8. James I was the first king to reunite both England and …
A. Wales
B. Scotland
C. Ireland
---
9. In which of the following European country does monarchy still remain these days?
A. Norway
B. Germany
C. France
---
10. Alexander the Great is widely considered to be one of the most successful military commanders in history. From which modern-day country did he come from?
A. Italy
B. Croatia
C. North Macedonia
---
11. In the British royal family, who is currently first in line to the throne after Queen Elizabeth II?
A. Prince George
B. Prince William
C. Prince Charles
---
12. Which character ends up ruling the seven kingdoms in the fantasy TV series "Game of Thrones"?
A. Bran Stark
B. Daenerys Targaryen
C. John Snow
---
13. Why is Richard I, who was King of England from 1189 to 1199, known as Richard the Lionheart?
A. Because he was saved by a lion during a battle
B. Because he was a great warrior like a lion
C. Because he chose a lion as the national symbol
---
14. Who was the first woman to become the Queen of England?
A. Matilda
B. Jane
C. Bertha
---
15. "Bugger Bognor" were the famous last words of which British king?
A. George V
B. Edward VIII
C. William IV
---
16. The English king Richard III is said to murder which of his relatives in the Tower?
A. His father
B. His nephews
C. His aunt
---
17. It is widely believed that Queen Boudicca is buried under which train station in London?
A. Charing Cross
B. Victoria
C. King's Cross
---
18. Which of the following symbols of the United Kingdom was created by King James I, who ruled the country between 1603 and 1625?
A. Royal coat of arms
B. Union Jack flag
C. Three Lions Emblem
---
19. In which century did Queen Mary II, King Charles II, and King James I take the throne?
A. 13th century
B. 15th century
C. 17th century
---
20. Henry I and Henry II was separated by which King?
A. Stephen
B. John
C. Richard I
---
21. The reign of which king or queen was marked by a period of scientific and industrial change as well as a great expansion of the British Empire?
A. King William IV
B. Queen Victoria
C. Queen Elizabeth I
---
22. How many kings of England have been named Georges?
A. 3
B. 6
C. 9
---
23. Genghis Khan was the founder and first Emperor (Great Khan) of which empire?
A. Persian Empire
B. Indian Empire
C. Mongol Empire
---
24. Which city was founded and developed by Peter the Great or Peter I, the king of the Russian Empire from 1682 to 1725?
A. Saint Petersburg
B. Moscow
C. Kiev
---
25. Before becoming king of ancient Israel, King David gained fame in which profession?
A. A writer
B. A painter
C. A musician
---
26. The sixth king of the First Babylonian Dynasty, Hammurabi, is best known for issuing the Code of Hammurabi. What is it?
A. A legal text
B. A text of the bible
C. A brief history of ancient Babylon
---
27. Saudi Arabia is an absolute monarchy, meaning that the king is also …
A. The prime minister
B. The head of state
C. The parliament leader
---
28. George V was the King of the United Kingdom during which historical period?
A. World War I
B. World War II
C. Cold War
---
29. King Louis XIV of France is known for building which of the following world-famous places?
A. Eiffel Tower
B. Arc de Triomphe
C. Palace of Versailles
---
30. The last one in this kings and queens quiz: Which monarch abdicated in 1936 to make way for George VI, his brother, to become King of the United Kingdom?
A. George V
B. Edward VIII
C. Richard VI
---
What do you think about these kings and queens quiz questions and answers? We hope you have learned many interesting facts about monarchy and the lives of these important figures. For more challenges, check out the following British monarchy quiz or this quiz about royal nicknames.