Began around the early 1900s, modernism is an important period and movement in literary history. It includes a range of subgenres and styles with a countless list of prominent authors. Whether you love it or hate it, check out the following 35 trivia modern literature quiz questions and answers to see how well you know about literary works over the last century.
Modern Literature Quiz Questions And Answers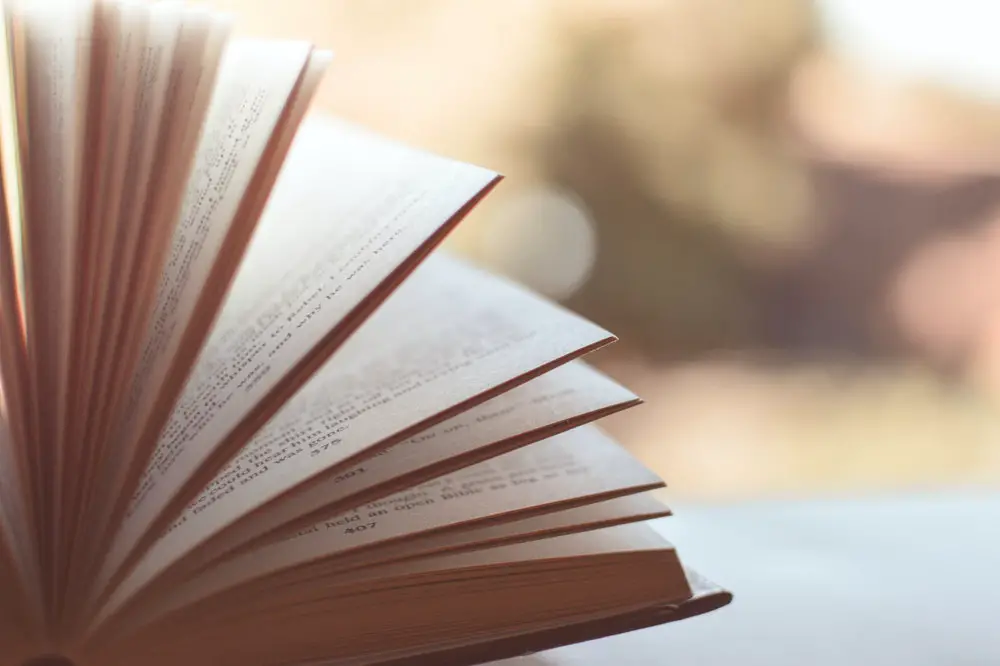 ---
1. The 2020 Nobel Prize in Literature was awarded to a writer from which country?
A. Spain
B. Germany
C. The United States Of America
---
2. How many novels in total did the British writer Roald Dahl complete?
A. 8
B. 19
C. 27
---
3. "Country of the Blind" and "Quite Ugly One Morning" are two notable novels by which Scottish writer?
A. Irvine Welsh
B. Ian Rankin
C. Christopher Brookmyre
---
4. Which of the following fictional detectives is featured in novels by Agatha Christie?
A. Sherlock Holmes
B. Hercule Poirot
C. Albert Campion
---
5. In the children's book "The Tale of Mrs. Tiggy-Winkle", which kind of animal is Tiggy-Winkle?
A. A mouse
B. A rabbit
C. A hedgehog
---
6. The poet Philip Larkin became a librarian in 1955 at which of the following universities?
A. Oxford University
B. Hull University
C. Liverpool University
---
7. In the first line of the novel "Mrs Dalloway" by Virginia Woolf, Clarissa Dalloway is going to purchase what?
A. Flowers
B. Food
C. Books
---
8. Complete the title of a notable adventure novel by Jules Verne: "Around the World in … Days"
A. Eighty
B. Two Hundred
C. One Thousand
---
9. "Adventures of Huckleberry Finn" and "The Adventures of Tom Sawyer" are notable works by which American writer?
A. Ernest Hemmingway
B. John Steinbeck
C. Mark Twain
---
10. In the historical novel "A Tale of Two Cities" by Charles Dickens, the story is set in London and which European city?
A. Paris
B. Madrid
C. Berlin
---
11. Tweedledee and Tweedledum are two characters in which children's book?
A. The Chronicles of Narnia
B. Alice in Wonderland
C. The Little Prince
---
12. What is the title of the 2003 novel by Monica Ali about the Bangladeshi community in London?
A. Stone Lane
B. Wood Lane
C. Brick Lane
---
13. The British Indian writer win the Booker Prize in 1981 for which notable novel?
A. Midnight's Children
B. East, West
C. The Satanic Verses
---
14. Which football club is prominently featured in the memoir "Fever Pitch" by Nick Hornby?
A. Liverpool
B. Arsenal
C. Manchester City
---
15. In his 1951 post-apocalyptic novel "The Day of the Triffids" by John Wyndham, what is a triffid?
A. An animal
B. A car
C. A plant
---
16. Which British Prime Minister was awarded the Nobel Prize in Literature for "mastery of historical and biographical description as well as for brilliant oratory in defending exalted human values."
A. Margaret Thatcher
B. Sir Harold Wilson
C. Sir Winston Churchill
---
17. How many books has the American novelist Harper Lee published during her career?
A. 1
B. 2
C. 3
---
18. What is the real name of Jay Gatsby in the 1925 novel "The Great Gatsby" by Scot Fitzgerald?
A. James Gatz
B. Robert Gatsby
C. Tom Gatz
---
19. In the novel "The Hitch Hiker's Guide to the Galaxy", which species is described as not evil, but callous, officious, bureaucratic, and bad-tempered?
A. Morons
B. Dodons
C. Vogons
---
20. The historical novel "The Last of the Mohicans: A Narrative of 1757" by James Fenimore Copper" revolved around which community in the U.S.?
A. Native Americans
B. Black Americans
C. Asian Americans
---
21. What is the longest novel by John Steinbeck with the title taken from a phrase in the Bible?
A. The Grapes of Wrath (1939)
B. East of Eden (1952)
C. Of Mice and Men (1937)
---
22. "The Bloody Chamber and Other Stories", "Nights at the Circus", and "Wise Children" are notable works of which British writer?
A. Becky Thatcher
B. Cameron Post
C. Angela Carter
---
23. Which of the following is a reason that the writer Walker Percy committed suicide in 1917?
A. His wife passed away
B. He was diagnosed with a serious condition
C. He could not find a publisher for his novel
---
24. What is the genre of the novel "1984" by English writer George Orwell?
A. Dystopian fiction
B. Utopian fiction
C. Romance
---
25. The novel "Gone with the Wind" by American author Margaret Michell is set during which historical period?
A. The American Civil War
B. World War I
C. World War II
---
26. Who was the best-selling fiction author of the 20th century?
A. Dan Brown
B. Agatha Christie
C. J.R.R. Tolkien
---
27. In 1969, which best-selling author became the youngest member of the British House of Commons?
A. Bertie Wooster
B. Jeffrey Archer
C. Jane Austen
---
28. In the famous novel "Animal Farm" by George Orwell, a group of farm animals is ruled by which animal?
A. A pig
B. A horse
C. A chicken
---
29. How many years in total did Robinson Crusoe spend on the remote island?
A. 13 years
B. 28 years
C. 35 years
---
30. The last one in this modern literature quiz questions and answers: which Russian writer is the author of the classic work "Anna Karenina"?
A. Leo Tolstoy
B. Fyodor Dostoevsky
C. Maxim Gorky
---
31. What makes the "Lady Chatterley's Lover" by D. H. Lawrence controversial?
A. It contains extreme political propaganda
B. It contains a lot of sexual contents
C. The content is violent
---
32. Which historical event had a big impact on the development of modern literature?
A. The Great Depression
B. World War I
C. World War II
---
33. Which genre of novels is Stephen King mostly known for?
A. Romance
B. Horror
C. History
---
34. The title of the novel "The Fault in Our Stars" by John Green is taken from which play by Shakespeare?
A. Julius Caeser
B. Hamlet
C. King Lear
---
35. "To Kill a Mocking Bird" is set in which U.S. State?
A. Alabama
B. Colorado
C. Missouri
---
What do you think about these modern literature quiz questions and answers? We hope you have learned a lot of knowledge and interesting facts about it. For more challenges, make sure to check out the following poetry trivia quiz or this multiple choice trivia quiz.