Spring is a wonderful time of the year when everything comes to life again after a long and cold winter. To celebrate it, we have compiled a list of 30 trivia spring quiz questions and answers for you. Check it out and enjoy!
Spring Quiz Questions and Answers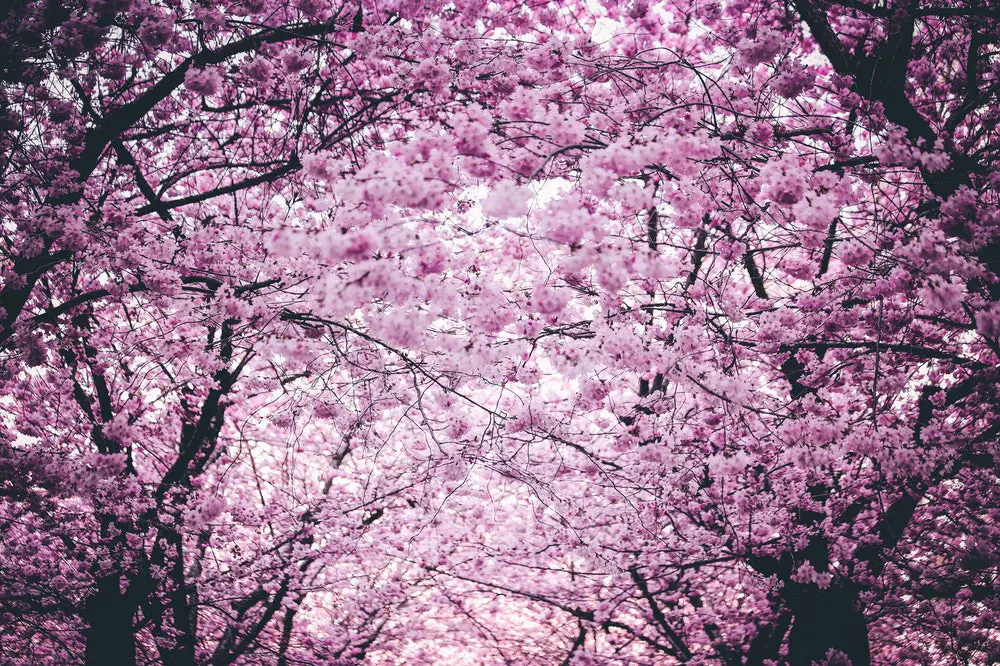 ---
1. Which of the following does not happen in spring?
A. Days become longer
B. Blossom appears on some plants
C. Temperatures start to decrease
---
2. When does spring begin in the northern hemisphere of the Earth?
A. January
B. February
C. March
---
3. When does spring begin in the southern hemisphere of the Earth?
A. August
B. September
C. November
---
4. In which Asian country do people visit parks and picnic to enjoy the flowers of cherry blossom in spring?
A. Japan
B. India
C. Singapore
---
5. Which season of the year comes after spring?
A. Autumn
B. Summer
C. Winter
---
6. Which of the following events does not take place in spring?
A. April Fool's Day
B. Easter
C. New Year's Eve
---
7. Which of the following statements is true about the length of days and nights in spring?
A. Days are longer than nights
B. Nights are longer than days
C. Days and nights are equally long
---
8. Which annual TV series on BBC charts the fortunes of British wildlife through the season changes in the United Kingdom?
A. Springwatch
B. Amazing spring
C. Spring lens
---
9. In Greek mythology, who is the goddess of spring and nature?
A. Aphrodite
B. Persephone
C. Eris
---
10. Which spring flower is regarded as a symbol of Wales since the 19th century?
A. Daffodil
B. Hyacinths
C. Forsythia
---
11. Where on Earth can you observe the sun passing overhead directly on the first day of spring?
A. At the Arctic Circle
B. At the equator
C. At the Tropic of Cancer
---
12. What is the most common trigger of allergic reactions in spring?
A. Mold
B. Insect stings
C. Pollen from trees, weeds, and grasses
---
13. Which sea animal can be observed frequently during spring when they migrate from Australia back to Antarctica?
A. Dolphins
B. Sharks
C. Whales
---
14. The Spring Offensive, also known as the Kaiser's Battle or the Ludendorff Offensive, was an important event during which historical period?
A. World War I
B. World War II
C. Cold War
---
15. Which of the following vegetables is considered best when harvested during spring?
A. Eggplants
B. Celeries
C. Artichokes
---
16. The poem called "Ver", literally meaning "Spring", is sung at the end of which play by William Shakespeare?
A. Love Labor's Lost
B. A Midsummer Night's Dream
C. Much Ado About Nothing
---
17. Spring is probably the most well-known part of The Four Seasons, a series of four violin concertos by which famous composer?
A. Joseph Haydn
B. Antonio Vivaldi
C. Franz Schubert
---
18. Why do many species of birds, particularly magpies, tend to move things and swoop on people during spring?
A. To protect their eggs during the breeding season
B. Increased temperatures make birds more aggressive
C. Growing plants make birds ravenous for foods
---
19. Which species of bird is an iconic symbol of spring in North America?
A. Black tern
B. Bluebird
C. Robin
---
20. Which of the following vegetables is also known as spring onions?
A. Chives
B. Shallots
C. Scallions
---
21. Spring rolls are a popular dish in the cuisine in which part of the world?
A. South America
B. The Middle East
C. East Asia
---
22. According to folklore, which of the following can stay balanced in an upright position on the first day of spring thanks to the position of the Earth relative to the sun?
A. An egg
B. A stone
C. A broom
---
23. "Primavera", which means spring, is a panel painting by which Italian Renaissance painter?
A. Leonardo da Vinci
B. Sandro Botticelli
C. Raphael
---
24. What is the first day of spring also known as?
A. Spring solstice
B. Spring equinox
C. Vernal solstice
---
25. In the United States, the spring season is culturally regarded as the day after which holiday?
A. Martin Luther King Jr. Day
B. President's Day
C. Independence Day
---
26. In which country is there a tradition of burning an effigy on the first day of spring and throwing it into the river to say farewell to the winter?
A. Sri Lanka
B. Colombia
C. Poland
---
27. Which natural disaster occurs more frequently in the spring than other seasons of the year?
A. Tornadoes
B. Thunderstorms
C. Tsunami
---
28. Which term refers to physiological and psychological changes in the body related to the arrival of spring, such as increased sexual appetite, daydreaming, and restlessness?
A. Spring headache
B. Spring ecstasy
C. Spring fever
---
29. The first day of spring also marks the beginning of Nowruz, or the New Year, in which country?
A. Iran
B. Yemen
C. Egypt
---
30. What happens in the North Pole when spring comes?
A. 6 months of uninterrupted daylight
B. 6 months of uninterrupted darkness
C. 6 months of alternating daylight and darkness
---
What do you think about these spring quiz questions and answers? We hope you learn some interesting facts about this wonderful season of the year. For more challenges on the same topic, check out the following tree quiz, or this quiz about May month.