TV series and movies are an essential part of our daily lives. In addition to the plots, the performance of featured actors or actresses plays a key role in making us enjoy these shows. If you are a big fan of Hollywood or the film industry, check out these 27 trivia actors quiz questions and answers to see how much you know.
Actors Quiz Questions And Answers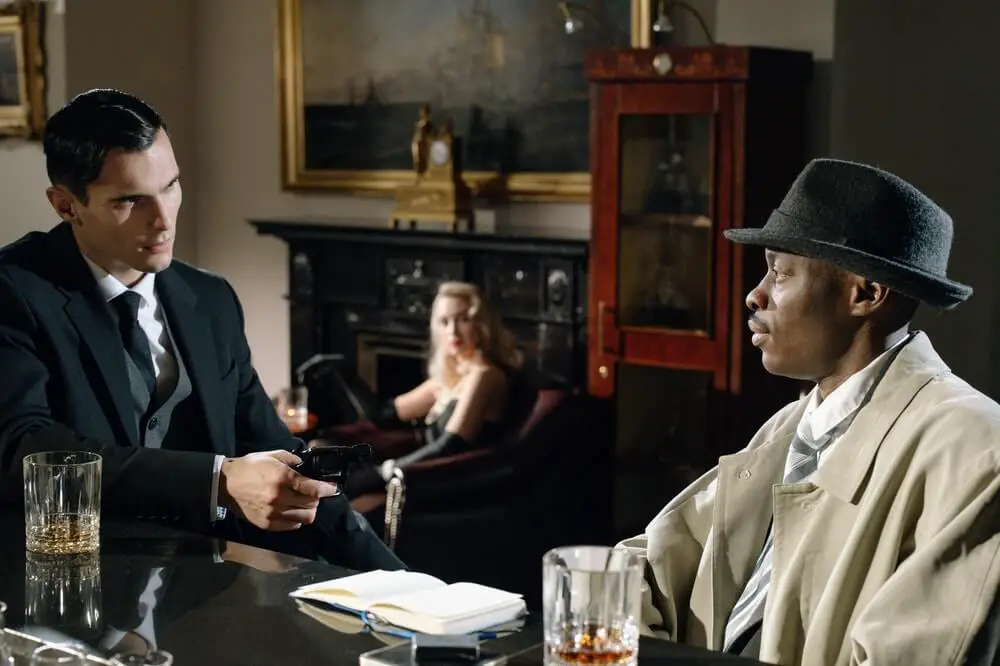 ---
1. Which actor is most famous for his role in the X-Men series as Wolverine?
A. James McAvoy
B. James Marsden
C. Hugh Jackman
---
2. As of 2021, who is the most successful actor or actress with 4 times winning the Academy Awards, also known as Oscars?
A. Meryl Streep
B. Katharine Hepburn
C. Jack Nicholson
---
3. Which of the following movies features Leonardo DiCaprio as the leading actor?
A. The Wolf of Wall Street (2013)
B. The Social Network (2010)
C. La La Land (2016)
---
4. In the movie The Departed (2006), what is the job of Frank Costello, who was played by Jack Nicholson?
A. A mafia boss
B. A police officer
C. A private detective
---
5. Which actress played Rose Calvert in the legendary romance Titanic (1997)?
A. Angelina Jolie
B. Nicole Kidman
C. Kate Winslet
---
6. Bill Skarsgård, who is most known for his role as Pennywise the Dancing Clown in the horror film It, comes from which European country?
A. Norway
B. Sweden
C. Denmark
---
7. Which classic actor was known as the King of Hollywood in the 30s and played Rhett Butler in the 1939 movie Gone With the Wind?
A. Orson Welles
B. Clark Gable
C. Rock Hudson
---
8. Which of the following actors and actresses married to each other?
A. Kit Harington and Jennifer Garner
B. Tom Cruise and Nicole Kidman
C. Channing Tatum and Angelina Jolie
---
9. The actor Alec Baldwin won an Emmy in 2017 for portraying which U.S. President on "Saturday Night Live"?
A. Bill Clinton
B. George W. Bush
C. Donald Trump
---
10. The Australian actor Chris Hemsworth is known for playing which superhero in the Marvel Cinematic Universe?
A. Thor
B. Iron Man
C. Captain America
---
11. What did the British actor Christian Bale do to prepare for his role in the 2004 psychological thriller The Machinist?
A. He learned how to play the piano
B. He lost a significant amount of weight
C. He shaved all his hair off
---
12. In the series Pirates of the Caribbean, which regional English accent did the actress Kiera Knightley use?
A. American English
B. Australian English
C. British English
---
13. Which famous actor was featured in the following movies: Forrest Gump (1994), Saving Private Ryan (1998), Catch Me If You Can (2003), The Terminal (2004), and Captain Phillips (2013)
A. Harrison Ford
B. Jonny Deep
C. Tom Hanks
---
14. Which of the following actors is especially known for having a distinctive deep voice?
A. Morgan Freeman
B. Denzel Washington
C. Samuel L. Jackson
---
15. Which actor was featured in the Christmas franchise Home Alone and often regarded as one of the most successful child actors during the 90s?
A. Jacob Tremblay
B. Macaulay Culkin
C. Freddie Highmore
---
16. Which of the following actors played Harry Potter in the series of the same name?
A. Rupert Grint
B. Daniel Radcliffe
C. Tom Felton
---
17. Which famous actor used to be the husband of Angelina Jolie and has 6 children with her?
A. Brad Pitt
B. Will Smith
C. Matt Damon
---
18. Arnold Schwarzenegger is not only a famous actor featured in The Terminator, but also a politician who served as the governor of which U.S. State?
A. Florida
B. New York
C. California
---
19. Which of the following British actors was knighted by the Queen for his contribution to cinema?
A. Tom Hardy
B. Michael Caine
C. Benedict Cumberbatch
---
20. Which actress played the lead female role in the 1994 movie Pulp Fiction?
A. Uma Thurman
B. Natalie Portman
C. Julia Roberts
---
21. In the 1999 movie Fight Club, the Narrator, played by Edward Norton, suffers from which health issue?
A. Cancer
B. Insomnia
C. Diabetes
---
22. The famous actor Tom Cruise was converted to which religion in 1986?
A. Mormon
B. Scientology
C. Agnosticism
---
23. Which actor plays the retired hitman John Wick in the series of the same name?
A. Tom Felton
B. Jonny Depp
C. Keanu Reeves
---
24. The English actor Daniel Craig is best known for playing which role?
A. James Bond
B. Sherlock Holmes
C. Arsène Lupin
---
25. Emilia Clarke is best known for which role in the famous TV series Game of Thrones?
A. Sansa Stark
B. Cersei Lannister
C. Daenerys Targaryen
---
26. Who was the highest-paid actress in the world in 2020 with earnings of around $43 million?
A. Gal Gadot
B. Sofia Vergara
C. Angelina Jolie
---
27. Who was the highest-paid actor in the world in 2020 with earnings of more than $87 million?
A. Dwayne Johnson
B. Ryan Reynolds
C. Ben Affleck
---
What do you think about these actors quiz questions and answers? We hope you have learned many interesting facts about the most prominent actors and actresses all over the world. For more challenges on the same topic, check out the following trivia movie quiz.